What's On | Friday 6th March 2015..
| | |
| --- | --- |
| ** Charity | Fundraisers Events ** | |

Iced Tea Party | Lymphoedema
The Iced Tea Party is a refreshing, fun and easy way to get together with friends this summer and help raise money for lymphoedema! No need for a heated argument in the boardroom – keep cool this summer and host your Iced Tea Party™ at the office.. More..

The Variety Cycle 2015
Pump up your tyres and clip into your pedals, The Variety Cycle 2015 is gearing up for a lycra clad land lover's alternative to the famed Sydney to Hobart Yacht Race; an epic 15 day cycling adventure from Sydney to Hobart, via Melbourne! This feel g.. More..
---
| | |
| --- | --- |
| ** Children | Family Events ** | |

Adventure Park | Open
Victoria's biggest and most exciting theme park Adventure Park is opening its gates for another supercharged summer! If you have any questions please call us on (03) 5250 2756 Open.. More..

Avenel Maze | Open
Avenel is a very different maze to those of England's Hampton Court or France's Palace of Versailles. For one thing it is set in a stunning Australian landscape overlooking through gum trees filled with cockatoos magpies and parrots the hazy Goulburn.. More..

Bundoora Park | Open
Bundoora Park is Melbourne's most diverse park providing a wealth of activities and experiences for the whole family. Cooper's Settlement Cooper's Settlement is located in Bundoora Park - 15 kilometres from the centre of Melbourne. When yo.. More..
Show ALL 16 Children | Family Events
---

Eroni's Circus | Lyndhurst
Melbourne's favourite family circus!! Eroni's Circus is a high quality, traditional, touring circus. We aim to bring a show with a difference, with inspiration drawn from old world, vintage style of circus presentation. We feature gorgeous and.. More..
Silvers Grand Magic Circus | Altona
Apex Park | Silvers Extravaganza is suitable for all ages includes the Phoenix Riders in the Globe of Death the Wheel of Steel aerial acts clowns and the latest in Los Vegas illusions. Established in 1976 Silver's Circus still travels Australia an.. More..

TOTEM | Cirque Du Soleil
Since its World Premiere in 2010, more than 3 million people across 25 cities worldwide have been mesmerized by the intimacy and beauty of TOTEM, winner of the 2013 Drama Desk Award for Unique Theatrical Experience. Featuring a cast of 45 acrobat.. More..
| | |
| --- | --- |
| ** Comedy & Magic Events ** | |

Chevrons | Open Mic Comedy
Where comedy earns its stripes Thursdays & Fridays at 8:30 Each week we find the best up-and-coming comedians around town, mix in some established names looking to polish new material and present them to you in a neat little package. See the n.. More..

Live Comedy @ Comic's Lounge
Live comedy six nights per week. The Comic's Lounge has live comedy Monday to Saturday with dinner before the show at 7pm and the laughs kick off at 8pm. The Comic's Lounge is Australia's only 6 night a week live stand up comedy venue hosting .. More..

Melbourne's Exclusive Magic Show
WITNESS IMPOSSIBLE OCCURRENCES, ONE OF MELBOURNE'S MOST EXCLUSIVE ATTRACTIONS. Award winning magician Luke Hocking intrigues and amazes with astounding displays of magic, illusion and mind reading. The performance blends elegance and astonishment .. More..
Show ALL 4 Comedy & Magic Events
---
| | |
| --- | --- |
| ** Community Events Events ** | |

Craft Circle | East Melbourne Group
EMG has as one of its purposes to connect the community. To that end the Social Sub-committee has instigated a local 'craft circle'. The vision in setting up the craft circle group is simply to provide an opportunity to bring together some of the.. More..
---
| | |
| --- | --- |
| ** Competitions | Challenges & Games Events ** | |

Rush Escape Game - Grand Opening
Rush Escape Game would like to invite you to our GRAND OPENING MONTH. NO ONE ESCAPES ALONE INSPIRED BY TRUE AND FICTIONAL STORIES OUR AIM IS TO CREATE A MEMORABLE LIVE ESCAPE GAME EXPERIENCE FOR EVERYONE. WE ALL LOVE A GREAT CHALLENGE SO TO AC.. More..
---
| | |
| --- | --- |
| ** Concerts | Music Events ** | |

Cavalleria Rusticana
Following on from the stunning success of CitiOpera's production of Otello, Stella Axarlis returns to direct Mascagni's masterwork, Cavalleria Rusticana. This thrilling and passionate opera has been an audience favourite since its first performance. .. More..

Dean Ray | Live
DEAN RAY LIVE The unconventional artist As Dean says ... "Ive been called mysterious, intense, confusing, crazy and captivating. But at the end of the day, I'm just a guy with a guitar and a story to tell. Live and love..." Australian au.. More..

Jazz at the Park
Jazz at the Park launching Friday 2 May 2014 Unwind after a long week in the chic and relaxed radii restaurant & bar at Park Hyatt Melbourne. Embrace the luxurious surrounds of rich wood and leather tones, sink into deep sofas and take in the war.. More..
Show ALL 23 Concerts | Music Events
---
| | |
| --- | --- |
| ** Culinary | Wine & Dining Events ** | |

Are U Game
Are U Game - As part of the 2015 Melbourne Food & Wine Festival 4th, 5th, 11th & 12th March, 2015 | From 6pm Enjoy a three course dinner created with a diverse range of game from organic producers, Yarra Valley Game Meats. Each dish will be en.. More..
Dinner & Dance Train
The 'Dinner & Dance Train' departs from Puffing Billy's Belgrave Station on selected Fridays and Saturdays throughout the year. Join family, friends and/or work colleagues for a unique dining experience! Share this unique dinner and dance exper.. More..

Donovans | ReOpens
We are back on our bike and reopening on Friday 6th March 2015. The menu is extensive with a modern mix of favourite dishes emphasising the best local produce. Donovans offers an extensive wine list of Australian and imported wines and an ecl.. More..
Show ALL 7 Culinary | Wine & Dining Events
---

Synergy Salsa Friday's
SYNERGY SALSA FRIDAY's @ CRYSTAL ROOM WEEKLY EVENT Top Melbourne DJ'S spinning latin tunes all night long Latin dance class 8.30PM Social 9.30pm till late $20 includes class and social party - (8.30pm-9.30pm) $15 social party only (9.30.. More..
---
| | |
| --- | --- |
| ** Dance & Ballet Events ** | |

Depth of Field
Depth of Field / is summoned from the twilight in a cascade of simultaneous realities and chance encounters. The change of light over an hour is a movement in time. A chance meeting in the street switches our focus in a blink. We experience these .. More..

In The Heights | The Musical
NEVER BEFORE SEEN IN AUSTRALIA - Presented by StageArt Australian Premiere BEST MUSICAL – 2008 Tony Awards BEST SCORE – 2008 Tony Awards BEST CHOREOGRAPHY – 2008 Tony Awards IN THE HEIGHTS tells the universal story of a vibrant community in Ne.. More..
---
| | |
| --- | --- |
| ** Exhibitions | Art & Photo Events ** | |

Alex Prager
Alex Prager is an American photographer and film maker. In her elaborately conceived staged photographs, Prager openly references the aesthetics of mid-twentieth century American cinema and photography. Each of her lush colour images resemble.. More..

Arone Meeks: Works on Paper
The Sandpit is thrilled to announce an exhibition of Arone Meeks' stunning works on paper. Featuring the sensational 'Spirit Ark', this exhibition has been months in the making, and is a Melbourne exclusive. Born 1957, Arone is a Kuku Midigi man, .. More..

Arthur Boyd: Brides
Arthur Boyd: Brides 22 November 2014 - 09 March 2015 Arthur Boyd's series Love, Marriage and Death of a Half Caste, more commonly known as the Brides, was painted between 1954 and 1958 after Boyd's first journey to Central Australia. It repr.. More..
Show ALL 51 Exhibitions | Art & Photo Events
---
| | |
| --- | --- |
| ** Exhibitions | Expo | Launch Events ** | |

Australia Will Be There | Mildura
Australia Will Be There: Victorians in the First World War (1914-1919) Through historical photographs and personal stories, this exhibition will present the chronology of the First World War (1914-19) and provide the opportunity to discover the fa.. More..
Australian Toy Hobby and Licensing Fair 2015
Celebrating it's 50th year the Australian Toy Hobby and Licensing Fair has been rebranded to recognise the ever increasing presence and contribution of our many licensing partners. The fair will again be held at the Melbourne Convention and Exhib.. More..

Bon Scott Leather Jacket | Scots Wha Hae
AC/DC rocks at Immigration Museum The leather jacket of AC/DC front man Bon Scott will be on display at Immigration Museum from 15 November in Scots Wha Hae, an exhibition detailing the impact of Scottish culture on Victoria. "The leather jacke.. More..
Show ALL 42 Exhibitions | Expo | Launch Events
---
| | |
| --- | --- |
| ** Festivals | Fairs Events ** | |

Brunswick Music Festival 2015
The Brunswick Music Festival is back in 2015 for the 27th year to celebrate the best in acoustic, folk & roots music. Brunswick Music Festival 2015 Full Line Up Announcement 1 - 15 March 2015 Sydney Road Street Party 1 March 2015 With Bru.. More..

ChillOut Festival 2015
ChillOut 2015 is coming and the sun is shining in the Daylesford Macedon Ranges Region! Rainbow flags will be flying high all over to pretty it up for our fabulous ChillOut audience. The streets will be filled with the sound of music, disco balls.. More..

Fresh Air Festival 2015
This March long weekend become a wizard, run from monsters, make a city dash or take to the escape room as Federation Square turns into a giant pop up playground for people of all ages with the return of Fresh Air Festival 2015. Melbourne's Inte.. More..
Show ALL 13 Festivals | Fairs Events
---
| | |
| --- | --- |
| ** Films | Festivals & Showing Events ** | |

ACMI | Australian Centre for the Moving Image | Open
Australian Centre for the Moving Image (ACMI) located at the heart of Melbourne's iconic Federation Square presents a vibrant annual calendar of award-winning exhibitions, films, talks, live events, creative workshops, education programs and collecti.. More..

Alliance Française French Film Festival 2015
Celebrating its 26th edition in 2015, the Alliance Française French Film Festival is a highly anticipated and extremely popular event on the Australian cultural calendar. The annual festival is a collaboration between the Embassy of France in Aust.. More..

Beyond the Bright Black Edge of Nowhere
UK video artist Simon Wilkinson's Beyond the Bright Black Edge of Nowhere tells the story of eight students and their science teacher who went missing in 1959 from Idaho USA. In a 4m square black cube found in the desert, police discovered letter.. More..
Show ALL 9 Films | Festivals & Showing Events
---
| | |
| --- | --- |
| ** Group | Club Meetings Events ** | |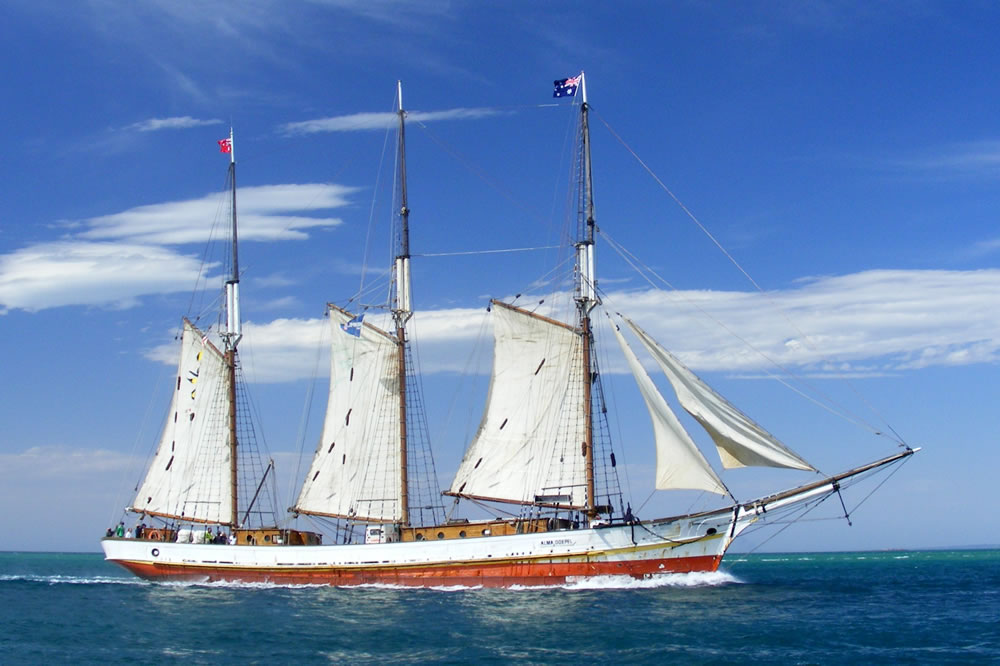 Alma Doepel Restoration Site
The Alma Doepel is a three masted topsail schooner, Australian built and operated, being restored at Docklands by members of the Alma Doepel Supporter's Club. The Alma Doepel Supporter's Club (ADSC) was founded in 1976 "to provide both physical an.. More..
---
| | |
| --- | --- |
| ** High Tea & Traditional Tea Events ** | |

Afternoon Tea at the Windsor
The Hotel Windsor in Melbourne has been serving traditional afternoon tea since 1883. Our 5 star hotel in Melbourne serves its famous afternoon tea to your table on a three-tiered silver stand and consists of exquisite French pastries and finger s.. More..

High Tea @ Park Hyatt Melbourne
If you are wanting to escape the hustle and bustle of our busy city centre, take a leisurely stroll up through the Paris End of Melbourne to the luxurious Park Hyatt for their delicious High Tea. The Park Hyatt boasts the largest hotel room accommod.. More..

High Tea at Market Lane Bar
A modern twist on a traditional favourite, Market Lane Bar offers guests and visitors afternoon tea daily from 2 - 5pm. The perfect place to relax, Market Lane Bar overlooks the stunning light filled glass atrium of the hotel and is the perfect locat.. More..
Show ALL 7 High Tea & Traditional Tea Events
---
| | |
| --- | --- |
| ** Historical Locations & Tours Events ** | |

Blood on the Southern Cross
Still the Hottest Show in Town! 'Blood on the Southern Cross' is an explosive multi-million dollar sound-and-light show like nothing you've ever seen before! The story of the Eureka Rebellion, a dramatic battle between gold miners and Governmen.. More..

Cooks' Cottage | Open & Tours
Cooks' Cottage is rebuilt in the picturesque Fitzroy Gardens to commemorate the voyages of Captain James Cook discoverer of Australia. Opening hours Monday to Sunday: 9am to 5pm Cooks' Cottage is not open Christmas Day. Last visitor admitted 4... More..

Coolart Homestead | Open
Coolart Homestead is a magnificent late Victorian mansion situated on the shores of Westernport. Opening Hours: Coolart is open 10:00 AM to 5:00 PM daily except Christmas Day New Years Day and Good Friday. Access is via Lord Somers Road Somers.. More..
Show ALL 13 Historical Locations & Tours Events
---
| | |
| --- | --- |
| ** Markets | Art, Craft & General Events ** | |

Brunswick Market
Walk into 661 Sydney Road and walk into another experience that is hidden from the street – BRUNSWICK MARKET - a range of fresh food and products opens up to you as you browse the aisles, including: -:- fresh meat, chicken, fish; -:- a mini sup.. More..

Caribbean Gardens and Market
Caribbean Gardens and Market have been operating since the 1965 when it started with only a handful of traders selling wares from their car boots and water ski shows. Today the market on the shores of Lake Caribbean has grown into one of the large.. More..

Chelsea Market
We are a community market located in Chelsea, a southern bayside suburb of Melbourne that offers a wide variety of items for sale. We have a variety of goods on offer, including jewellery, bric a brac, handmade cards, fruit & veg, handmade knitte.. More..
Show ALL 6 Markets | Art, Craft & General Events
---
| | |
| --- | --- |
| ** Markets | Farmers Food & Produce Events ** | |

Camberwell Fresh Food Market
Produce market selling meat, seafood fruit & vegetables. Great little market. Fresh highest quality produce from fruit & vegetables, seafood, poultry, meats & sausages to gourmet selection of delicatessen items from 5 different deli, superb illy'.. More..
CERES Organic Food & Craft Market
The CERES organic Market and Grocery and Coffee stall are now open 7 days a week. We have live, local bands every Wednesday, Saturday and Sunday mornings between 9-12. The craft market is on every Saturday morning and, coming soon, Sunday morning.. More..

Footscray Market
Footscray Market is a large indoor market with a large range of produce and general goods opposite Footscray Railway Station. This frenetic covered food market is laden with seductive produce: you'll find lotus flowers, pigs' ears, coriander and .. More..
Show ALL 11 Markets | Farmers Food & Produce Events
---
| | |
| --- | --- |
| ** Museum & Science Events ** | |

All in a Day's Work
The collection over 8,000 items gathered from companies hospitals donations and exchanged with other anaesthetic collections. After a six month closure for relocation and redevelopment of the exhibition, the Geoffrey Kaye Museum of Anaesthetic Hi.. More..

ANZ Banking Museum
The ANZ Banking Museum is housed in the lower ground floor of the 'Gothic Bank' at 380 Collins Street, Melbourne. It was first opened in May 1985 to commemorate the 15Oth anniversary of the granting of a Royal Charter to the Bank of Australasia, .. More..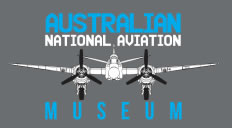 Australian National Aviation Museum | Open
The Australian National Aviation Museum contains the finest collection of Australian made and designed aircraft as well as the broadest collection with representative types covering the development of air travel and military aviation within Australia.. More..
Show ALL 18 Museum & Science Events
---
| | |
| --- | --- |
| ** Parties & Social Events Events ** | |

Bollywood Night | Karma
Australia's No.1 Bollywood Night Karma nights is Melbourne's longest running currently hosted Bollywood night. 2015 celebrating its 16th anniversary. :: Top 5 Reasons To Be At Karma 1. Karma has been pleasing the crowds of Melbourne for.. More..

Korporate Fridays | Evening
Need to let your hair down? Excited about the weekend? Catching up with friends or work colleagues? Taking out important clients? Celebrating a birthday or special occasion? or just heading out for a drink! "Korporate Fridays" at Khokolat Bar has you.. More..

Ondergronds Friday's
Traffic Jam! - Night for Singles! Come down to Ondergronds and let us look after you on the launch night of our "Corporate Networking" evening - every Friday night! Ondergronds, Melbourne's premier Amsterdam-themed bar and lounge. From its subt.. More..
| | |
| --- | --- |
| ** Performing Arts | Theatre Events ** | |

As You Like It
As You Like It takes centre stage in the Australian Shakespeare Company's new festival playground. From New Years Eve until 14 March 2015, the Royal Botanic Gardens will be transformed into a Shakespearian festival of fantastical fun. Before t.. More..

Dirty Dancing - The Classic Story on Stage
Dirty Dancing - The Classic Story On Stage, returns to Melbourne. Playing at the Princess Theatre from March 4, tickets on sale now from Ticketmaster. An unprecedented live experience, this worldwide smash-hit explodes with heart-pounding music, .. More..

Gross Indecency: The 3 Trials of Oscar Wilde
STAG presents our first production for our 61st Season, Gross Indencency: The Three Trials of Oscar Wilde, by Moises Kaufman, directed by Roderick Chappel, at the Strathmore Community Hall from February 26 to March 8. This is a moving drama about.. More..
Show ALL 20 Performing Arts | Theatre Events
---
| | |
| --- | --- |
| ** Pop-Up Shops Events ** | |

Cheeky Rascal Cider | Pop-Up Cellar
Roll up, roll up for a 'cheeky' pop-up urban The cheeky team over at Rebello are up to their old tricks again, coming up with innovative ways to get you tasting some seriously good cider. This time they're rolling up the garage door, stocking .. More..
---
| | |
| --- | --- |
| ** Public Awareness Events ** | |

Friday Nights @ Mt Burnett Observatory
Mount Burnett Observatory is pleased to announce the revamp of our Members and Visitors Night Schedule. From now on we will be working to a monthly schedule: Sky for the Month (first Friday) Our president Perry Vlahos introduces the night s.. More..
---

Remembrance Services @ The Shrine
Remembrance Services held at the Shrine of Remembrance. Remembrance Services on a Sunday, honour all units no longer able to make the pilgrimage to the Shrine. Monthly weekday memorial services commemorate specific units and their efforts in c.. More..
---
| | |
| --- | --- |
| ** Seminars | Lectures | Talks Events ** | |

Home Business Seminar | How to Start & Help
We have a workshop coming up in 6th - 8th of March Where: RYDGES ON SWANSTON MELBOURNE 701 Swanston Street, Melbourne, Australia This is a My Online Business Education business Summit. We have opened it to the public for those interested in .. More..

Meet an American Buddhist monk
Discover practical ways to apply the Buddha's teachings in your life with Reverend Heng Sure of the City of Ten Thousand Buddhas, USA. We have three sessions held at three locations. Date: Fri, 6 Mar 2015 - 5:00pm-6:30pm Come to University o.. More..
---
| | |
| --- | --- |
| ** Shopping Tours Events ** | |

Shopping Tour Gift Certificates | Gift It Now
What a great gift idea.. A gift certificate for a Melbourne Shopping Tour. The recipient will enjoy a great day of bargain shopping, with up to 55% off retail prices. Just choose the gift certificate value that you want to purchase and tel.. More..
---

Eureka Skydeck 88 | Open
Created to reach for the sky nothing you have ever experienced will prepare you for the awe inspiring view of Melbourne from the Southern Hemisphere's highest viewing platform. Skydeck 88 is the only observation deck in the world that can thrill .. More..

Federation Square | Open
Federation Square never closes Melbourne's most prominent meeting place and unique cultural precinct brings together a creative mix of attractions museums and galleries and the finest of dining with its many restaurants cafes and bars. Federati.. More..
Healesville Sanctuary | Open
Explore a bushland haven for Australian wildlife at Healesville Sanctuary just one hour from Melbourne in the stunning Yarra Valley wine region. HOW TO GET HERE Healesville Sanctuary is located on Badger Creek Road Healesville Vic. 3777 Take.. More..
Show ALL 8 Sightseeing Events
---
| | |
| --- | --- |
| ** Sporting Fixtures Events ** | |

Bushrangers -vs- Redbacks | Sheffield Shield
The Victorian Commonwealth Bank Bushrangers are the Victorian team playing in the Bupa Sheffield Shield competition.. go bushrangers! Our star players include CAPTAIN Matthew Wade, David Hussey, Glen Maxwell, Cameron White, James Muirhead, James (.. More..
Friday Night Races | Moonee Valley
Friday Night Races OPENING AND CLOSING TIMES GATES OPEN - 5:15pm FIRST RACE - 6:45pm ADMISSION (tickets available at the gate) Adults - $10 Concession - $5* Children Under 17 - FREE (Must be accompanied by an adult) Upcoming Friday Nigh.. More..

NAB Challenge
The pre-season AFL NAB Challenge four weeks of tough competition, great football and the emergence of some of the games newest and brightest stars. Games are broadcast on Foxtel, Radio, afl.com.au and AFL Live APP. 2015 NAB Challenge Fixture B.. More..
| | |
| --- | --- |
| ** Television Shows Events ** | |

Audience Required | TV Shows
Television shows seeking studio audiences in Melbourne... Join the audience of the following television shows: ABC - not at present Channel 7 - not at present Channel 9 - not at present Channel 10 - 7pm The Project - Family Feud.. More..

The Project | Audience
It's the news – but not as you know it. Guaranteeing no miracle diets, no stories that 'no parent can afford to miss', and virtually no dodgy plumbers, The Project is a TV show joining in the conversations going on in living rooms around the country... More..
---
| | |
| --- | --- |
| ** Tours & Trips Events ** | |

A Very Fine Yarn | Creswick Woollen Mills
The Creswick Woollen Mills tourism experience "A Very Fine Yarn" showcases the journey of fibre; all the way from its source on the alpaca, through the manufacturing process and how it ends up on the shop shelf. The exhibit gives a great insight .. More..

Altona Homestead Ghost Tour
Visit one of Australia's original homesteads, nestled snugly in a leafy park only 15 minutes drive from Melbourne. The homestead has long had a reputation for hauntings and has been the centre of paranormal investigations. Altona Homestead is h.. More..
Aradale Ghost Tour
Aradale is Australia's largest abandoned lunatic asylum. Opened in 1867 as Ararat Lunatic Asylum, this building housed tens of thousands of people described as "Lunatics", "idiots" and "imbeciles" - some of them described as the worst lunatics in the.. More..
Show ALL 25 Tours & Trips Events
---
| | |
| --- | --- |
| ** Trivia and Quiz Events ** | |

Original Trivia Nights
Original Bingo & Trivia Company Trivia, Bingo & Karaoke Bookings Advised Monday The Rose Hotel - Trivia Starts - 8pm 406 Napier St, Fitzroy VIC 3065 Ph: 9417 3626 Hosted by Simon Tuesday Eureka Hotel Richmond - Trivia St.. More..
---
| | |
| --- | --- |
| ** Workshops | Classes & Clinics Events ** | |

Fruit Bottling Workshops
Bottle up as much new season fruit as you want Join one of our fruit bottling sessions and get to take home some of the tastiest bottled fruit you eat – we supply everything, from the bottle to the fruit - enjoy a relaxed environment while bottlin.. More..
---
| | |
| --- | --- |
| ** Workshops | Classes & Clinics - Kids Events ** | |

Sportsworks
Stretch your mind and muscles at Sportsworks! Take the sporting challenge at Sportsworks and learn all about the science behind moving your body. Race Cathy Freeman. Test your skill as an extreme snowboarder or a soccer goalkeeper. Measure your.. More..

What's On @ ArtPlay
ArtPlay is designed for children aged between 5 and 12 years with programs for school groups on weekdays as well as weekend and holiday workshops. ArtPlay is easy to find in Birrarung Marr, the park directly behind Federation Square along the Yarr.. More..
---
| | |
| --- | --- |
| ** Zoological & Farms Events ** | |

Ballarat Wildlife Park
The Ballarat Wildlife Park is the brainchild and dream of Mr Greg Parker who moved to Ballarat to open his own Wildlife Park based upon his love of Australian native animals and reptiles and his extensive experience in the zoo industry. The Park open.. More..

Collingwood Children's Farm | Open
Situated on 7 hectares of land just 4 kms from Melbourne's CBD the Collingwood Children's Farm provides a unique educational and fun country experience for city folk. Family Day - First Sunday of each Month Farmers' Market - Second Saturday of e.. More..

La Trobe Wildlife Sanctuary
The La Trobe Wildlife Sanctuary was set up in 1967 as a project in the restoration and management of indigenous flora and fauna. La Trobe University is the caretaker of more than 100 hectares divided into four areas: The La Trobe Wildlife Sanctuar.. More..
Show ALL 4 Zoological & Farms Events
---