What's On | Wednesday 12th March 2014..
| | |
| --- | --- |
| ** Charity | Fundraisers Events ** | |

TOMS pop-up launches at The Body Shop
In it's second giving partnership with the Wise Foundation, TOMS have launched a 'shop within a shop' for two weeks only selling TOMS shoes and eyewear. The collaboration comes about with the precedent to give back and all funds from sales are go.. More..
---
| | |
| --- | --- |
| ** Children | Family Events ** | |

Acting, Drama & Public Speaking Classes
Super Speak run weekly drama skills classes for children aged 6 - 17 years. Our classes combine a structured and fun mix of practical drama skills (such role playing, script work, improvisation & characterisation) and speaking skills (such as voi.. More..

Adventure Park | Geelong
Victoria's biggest and most exciting theme park, Adventure Park is opening its gates for another supercharged summer! Located just 10 minutes from Geelong and boasting some of the coolest water rides around, this summer Adventure Park goers can e.. More..

Bentleigh Calisthenics Enrolments
Bentleigh Calisthenics College is accepting enrolments for 2014 now. We have places available in all age groups. Ages 3 – 99 years NEW STUDENTS WELCOME Bentleigh Uniting Church Hall 497 Centre Road Bentleigh To register your interest please.. More..
Show ALL 14 Children | Family Events
---

Circus Royale | Mooroolbark
Circus Royale returns to Melbourne after 7 years!!! An International Daredevil and Multimillion Dollar Circus and Animal Spectacular under the Mighty Big Top!! Every seat a comfortable chair. Limited VIP and Ringside Chairs. Damian Syred's All N.. More..
Silvers Grand Magic Circus
Silvers Extravaganza is suitable for all ages includes the Phoenix Riders in the Globe of Death, the Wheel of Steel, aerial acts, clowns and the latest in Los Vegas illusions. Established in 1976, Silver's Circus still travels Australia and provid.. More..
---
| | |
| --- | --- |
| ** Comedy & Magic Events ** | |

Live Comedy @ Comic's Lounge
Live comedy six nights per week. The Comic's Lounge has live comedy Monday to Saturday with dinner before the show at 7pm and the laughs kick off at 8pm. The Comic's Lounge is Australia's only 6 night a week live stand up comedy venue hosting .. More..

LOL Comedy ft. Dave Callan & Laura Davis
The brilliant Dave Callan and MC, Laura Davis, will be performing live for LOL Comedy this March at The Portland! Dave Callan is best known from his years on Rove Live and hosting Saturday nights on Triple J, and was also nominated for best comedy.. More..

The Improv Conspiracy presents Harold Night
The Improv Conspiracy is Melbourne's leading source of Chicago-style improvised comedy, an approach to improvisation pioneered by such legendary comedians as Tina Fey, Amy Poehler, Chris Farley and Stephen Colbert. Harold Night is an evening of en.. More..
| | |
| --- | --- |
| ** Competitions & Prizes Events ** | |

Pork Spankers | BBQ Rib Eating Competition
SO YOU THINK YOU CAN EAT? Eager contestants are already beginning to register for the ultimate Barbecue Rib Eating Competition. This initiative of Melbourne's award winning The Third Wave Cafes in Port Melbourne and Prahran commences Monday 24 .. More..

Win Your Dream Holiday
Where would you go if you won a Dream Holiday to the value of $8,000? Enter now and let Melbourne Public Bar & Restaurant in South Wharf make your holiday dreams a reality. .. More..

Yellow Brick Road Treasure Hunt
JOIN THE YELLOW BRICK ROAD TREASURE HUNT….. Last year's Treasure Hunt was a lot of fun and a great success, so we will be repeating it, starting 1st March, with the major prize draw to be held at the Woodards Glen Huntly Festival on the 15th Marc.. More..
| | |
| --- | --- |
| ** Concerts | Music Events ** | |

Christine Anu presents REWIND
Now is the time to experience Christine's soulful performance in REWIND for your first time, or to return to enjoy her soulful performance and sassy tunes once again. Christine has been entertaining audiences for two years with her tribute to th.. More..

Gretchen Wilson
Wednesday 12 March 2014 "Nearly flawless… the biggest revelation of all was Wilson's voice… Intoxicating" – The New York Times Rob Potts Entertainment Edge, Chugg Entertainment and Foxtel's Country Music Channel today announced that Grammy Awar.. More..

Live @ Great Britain Hotel
The Great Britain Hotel has been a keen supporter of live Melbourne music for decades, and we see no reason to stop, hosting original bands 3 nights a week. Wednesday Open Mic To sign up for our open mic, you can come into the pub from 4pm on th.. More..
Show ALL 13 Concerts | Music Events
---
| | |
| --- | --- |
| ** Conferences | Conventions Events ** | |

Online Leadership Summit | Free
The online Leadership Summit has twenty international speakers who are experts in leadership skills. We've brought together some of the most popular and respected business coaches, speakers, and experts in the industry. The Leadership Coaching.. More..
---
| | |
| --- | --- |
| ** Culinary | Wine & Dining Events ** | |

Bar Express | Melbourne Food & Wine Festival
State of Grace is proud to announce our involvement in the Melbourne Food & Wine Festival - Official Bar Express Program For a limited time only we are shaking things up with our 'Coconut Honey Bee Cocktail' using the chilled liquid insid.. More..

Bloodbath | Dinner & Show
Bloodbath is an insane bouillabaisse of aerial acrobatics, suicide circus, mind-warping optical illusions and gender-bending, tummy clutching comedy! Bloodbath - The Show Submerge your senses and dive in for an evening of sensuous burlesque, slic.. More..

Cherry, Cherry | A Dining Room Tale
You are invited to dinner. Join us at the table for a unique tale of generosity and loss, of adventure, art, and the making of home. An intimate meal, home-cooked in a kitchen of song, drums, dance and storytelling. A performance experien.. More..
Show ALL 16 Culinary | Wine & Dining Events
---
| | |
| --- | --- |
| ** Exhibitions | Art & Photo Events ** | |

A Model Society
Stuart Smiths' still life paintings mix traditional craftsmanship with modern aesthetic through table top arrangements of toy cars, trains and figures to tell a variety of engaging stories. 'A Model Society' presents his most recent work and first so.. More..

Amy Joy Watson
Amy Joy Watson 2014 We are pleased to announce that we now represent Amy Joy Watson at dianne tanzer gallery + projects. Amy Joy Watson is a South Australian sculptor known for creating colourful, geometric balsa wood sculptures. Often floatin.. More..

Autumn Collectors exhibition
James Makin Gallery presents Autumn Collectors exhibition .. More..
Show ALL 65 Exhibitions | Art & Photo Events
---
| | |
| --- | --- |
| ** Exhibitions | Expo | Launch Events ** | |

A Conspiracy of Cartographers
A conspiracy of cartographers: a series of book sculptures Leading book sculptor Nicholas Jones created a fantastic new body of sculptural works inspired by the groundbreaking atlas Terrarum Orbis Theatrum by Abraham Ortelius (1574), as part of hi.. More..

Art of the Table
Exquisitely decorated porcelain plates surrounded by cutlery and highlighted with sparkling glassware – a well-laid dining table can be a work of art. An exhibition at the National Gallery of Victoria, Art of the Table, explores dining practices .. More..

Calling Australia Home
Calling Australia Home Zelman Cowen Gallery of Australian Jewish History Permanent Exhibition The Jewish Museum of Australia launches Calling Australia Home this month, the new permanent exhibition in the Zelman Cowen Gallery of Australian Je.. More..
Show ALL 32 Exhibitions | Expo | Launch Events
---
| | |
| --- | --- |
| ** Festivals | Fairs Events ** | |

Brunswick Music Festival 2014
The Brunswick Music Festival is back in 2014 for the 26th year to celebrate the best in acoustic, folk & roots music. This year the festival is under new direction by Strut & Fret Production House. The festival dates are set for the 2-16 o.. More..

Contemporary Pacific Arts Festival 2014
After its successful inaugural year, Contemporary Pacific Arts Festival (CPAF) returns in March 2014, to the Footscray Community Arts Centre and satellite event locations. CPAF is a multi-disciplinary showcase of the creative talents of the Australia.. More..

Moat Festival 2014
La Trobe University's annual Moat Arts Festival is on again this March. The Moat Festival is presented by La Trobe Student Theatre and Film and is the largest on-campus arts festival. This year's program includes a range of stimulating, thought-p.. More..
Show ALL 6 Festivals | Fairs Events
---
| | |
| --- | --- |
| ** Film Festivals & Showing Events ** | |

Alliance Francaise French Film Festival 2014
Save the date! The Alliance Francaise French Film Festival will be celebrating 25 years from 5 to 23 March 2014. The Alliance Francaise French Film Festival is a highly anticipated and extremely popular event on the Australian cultural calendar. .. More..

Maltesers Moonlight Cinema
Maltesers Moonlight Cinema is an open air cinema screening latest release, contemporary, cult and classic movies on the sweeping lawns of the lush Royal Botanic Gardens. MALTESERS MOONLIGHT CINEMA RETURNS THIS SUMMER FOR ITS 18th SEASON With .. More..
Melbourne Cinémathèque
The Melbourne Cinémathèque hold screenings every Wednesday night at ACMI. The Melbourne Cinémathèque makes a diverse range of international cinematic landmarks and rarities, including cult, experimental, documentary, silent and short films access.. More..
Show ALL 5 Film Festivals & Showing Events
---
| | |
| --- | --- |
| ** Fitness & Fun Events Events ** | |
Corporate Challenge | Lunchtime Sports
Want to incorporate fun, fitness and team building into your working week? These are only a handful of benefits that teams experience in the lunchtime sports competition, the Corporate Challenge. Sports on offer include netball, soccer, baske.. More..

Free Walking Group @ The Glen
Shoppers To Stride It Out At The Glen The free fitness group runs every Wednesday morning from 7.45am and aims to encourage locals to get active in a fun and safe environment. Led by an accredited personal trainer and sponsored by Rebel Sport .. More..

Free Yoga, Breathing & Meditation | Docklands
All are welcome to a fun and free yoga session every Saturday at the Docklands! From: March1st & every Saturday after (unless there is very bad weather) Times: 11am-12pm Venue: The Hub@Docklands on the outside deck 80 Harbour Esplanade Dockland.. More..
| | |
| --- | --- |
| ** Health & Beauty Events ** | |

Laser Tattoo Removal | 50% Off
We are Offering 50% OFF Laser Tattoo Removal For the Month Of March So come on in and received your FREE consultation FREE spot test patch And your 50% OFF 1st session, All at Ringwood Tattoo, 52 Wantirna Rd Ringwood, Ph 98795688 Qualifi.. More..
---
| | |
| --- | --- |
| ** Historical Locations & Tours Events ** | |

100 days of Summer | National Trust
Experience 100 days of Summer with the National Trust Over 200 events that make up the National Trust's 100 Days of Summer program. How ever you like to spend your summer, we have you covered with a huge range of exciting events. From Exhib.. More..

Cooks' Cottage
Cooks' Cottage is rebuilt in the picturesque Fitzroy Gardens to commemorate the voyages of Captain James Cook, discoverer of Australia. James Cook was born on the 27th October 1728 in a thatched cottage at Marton-in-Cleveland which was demolished .. More..

Coolart Homestead
Coolart Homestead is a magnificent late Victorian mansion situated on the shores of Westernport. In the superb grounds are ever-changing wetlands that you can view from the observatory, and a lagoon where thousands of Australian white ibis nest every.. More..
Show ALL 13 Historical Locations & Tours Events
---
| | |
| --- | --- |
| ** Markets | Art, Craft & General Events ** | |

Blender Lane Artists' Market
The Artists' Market in Blender Lane, is one of Melbourne's most iconic street-art covered lane ways is now offering creative souls an affordable, unique space to sell their craft. This is art and design market, hand crafts and all things locally .. More..

Brunswick Market
Walk into 661 Sydney Road and walk into another experience that is hidden from the street – BRUNSWICK MARKET - a range of fresh food and products opens up to you as you browse the aisles, including: -:- fresh meat, chicken, fish; -:- a mini sup.. More..

Caribbean Gardens and Market
Caribbean Gardens and Market have been operating since the 1965 when it started with only a handful of traders selling wares from their car boots and water ski shows. Today the market on the shores of Lake Caribbean has grown into one of the large.. More..
Show ALL 5 Markets | Art, Craft & General Events
---
| | |
| --- | --- |
| ** Markets | Farmers Food & Produce Events ** | |
CERES Organic Food & Craft Market
Where it's OK to LOVE your fruit and veg every Wednesday & Saturday . CERES Organic Food & Craft Market is located along the picturesque Merri Creek in East Brunswick, CERES community Environment Park is holding a vibrant community market that run.. More..

Footscray Market
Footscray Market is a large indoor market with a large range of produce and general goods opposite Footscray Railway Station. This frenetic covered food market is laden with seductive produce: you'll find lotus flowers, pigs' ears, coriander and .. More..

Little Saigon Market
FROM the freshly pressed sugar cane juice to the still-crawling crabs, Footscray's Little Saigon Market (pictured) delivers an energising, distinctively Vietnamese shopping experience. You will find mountains of produce, with some stalls offering tas.. More..
Show ALL 8 Markets | Farmers Food & Produce Events
---
| | |
| --- | --- |
| ** Museum & Science Events ** | |

ANZ Banking Museum
The ANZ Banking Museum is housed in the lower ground floor of the 'Gothic Bank' at 380 Collins Street, Melbourne. It was first opened in May 1985 to commemorate the 15Oth anniversary of the granting of a Royal Charter to the Bank of Australasia, .. More..

Australian Football Hall of Fame
The Australian Football Hall of Fame (AFHOF) was established by the AFL in 1996 to recognise and enshrine those who have made a significant contribution to the game. Footy fans can pay homage to these greats in the National Sports Museum at the Me.. More..
Australian National Aviation Museum
The Australian National Aviation Museum contains the finest collection of Australian made and designed aircraft, as well as the broadest collection, with representative types covering the development of air travel and military aviation within Austral.. More..
Show ALL 19 Museum & Science Events
---

What's On in Yarra Valley
Browse all the fabulous things you can see and do while in the Yarra Valley wineries and breweries, beautiful natural scenery and walks, and great attractions! What's On Presented by Visit Yarra Valley and the Yarra Valley Visitor Information .. More..
---
| | |
| --- | --- |
| ** Parties & Social Events Events ** | |

NotaClub's Ultimate Social Event
The Ultimate Social Event - EVERY Wednesday 7:00pm Everyone is welcome to this 'over 40's' social event for good socialising' at the Foresters Arms Hotel in Oakleigh, (just down from Warrigal Road) from 7 pm. This social event has been every W.. More..
---
| | |
| --- | --- |
| ** Performing Arts | Theatre | Opera Events ** | |

A Midsummer Night's Dream
This summer will mark a quarter of a century of Shakespeare in Melbourne's Royal Botanic Gardens. To celebrate the 25th Anniversary, the Australian Shakespeare Company will remount A Midsummer Night's Dream, the first play performed in 1988, that.. More..

Cock
Cock | by Mike Bartlett Earning rave reviews from its New York and London seasons, Olivier Award-winning playwright Mike Bartlett's razor-sharp play dissects one man's emotional indecision in our commitment-phobic age. John is dissatisfied with.. More..

Danny and The Deep Blue Sea
Subtext Theatre proudly presents: DANNY AND THE DEEP BLUE SEA by Pulitzer Prize and Oscar Winner John Patrick Shanley Love is violent After food, water and shelter what is the most basic human need? What happens when you can't get it? T.. More..
Show ALL 11 Performing Arts | Theatre | Opera Events
---
| | |
| --- | --- |
| ** Public Awareness Events ** | |
3000 Melbourne Magazine | March
With monthly issues distributed free to the public across Melbourne's CBD & Docklands 3000 Melbourne Magazine covers a diverse range of local news events high profile interviews as well as regular business and wellbeing sections. 3000 Melbourne M.. More..

Celebrity Solstice | Cruise Ship In Dock
The next cruise ship to dock in Melbourne.. Wednesday 12 March 2014 Celebrity Solstice Intercruises c/- Wilhelmsen Tel: +61 3 9630 0900 OWSP - 12 March 2014 0800 - 12 March 2014 1800 + Queen Mary 2 March 2014 Saturday 1 March .. More..

Federation Bells
The delightful Federation Bells are located in Birrarung Marr park behind Federation Square in Melbourne. Federation Bells comprise 39 upturned bells cast in bronze alloys and range from 500 grams to 1.2 tonnes. Following a recent refurbishme.. More..
Show ALL 9 Public Awareness Events
---
| | |
| --- | --- |
| ** Sales | Special Offers Events ** | |

French Antiques Sale
We are very happy to announce our latest 40ft container arrival from France. Amazing French pieces at wholesale prices! Get in before the dealers! You are sure to find something you love! Find us at the corner of Wells rd & McCulloch Ave (en.. More..

New Coburg Salon | Opening Sale
$89 for a full color, treatment, style cut and style blowwave $50 eyelash extensions Acrylic nails $30 Massage, facial or microdermabration $39 dollars each Offer ends 14th march call 9041 5304 or 0478 840 700 Sephora Hair & Beauty Salon .. More..
---
| | |
| --- | --- |
| ** Seminars | Lectures | Talks Events ** | |

R E Ross Trust Playwrights' Development
The R E Ross Trust Playwrights' Script Development Awards foster Victoria's theatre industry by helping Victorian writers develop their scripts. These prestigious awards provide writers with grants of between $3000 and $10,000 to enhance their scr.. More..
---
| | |
| --- | --- |
| ** Sporting Fixtures Events ** | |

Bushrangers -vs- QLD Bulls | Sheffield Shield
The mighty Bushrangers play in the Sheffield Shield at the Melbourne Cricket Ground. Come and support our young (+ some old) local cricketers competing in the national competition all vying for a place in the Australian team taking on the poms (As.. More..

Greyhound Racing @ The Meadows
The Meadows races every Wednesday and Saturday night and is a multi-purpose function venue that hosts a range of raceday and non-raceday events throughout the year. With the capacity to provide function and conference facilities for up to 600.. More..

Yarra Valley Harness Race Day
Enjoy a great day out at Yarra Valley Harness Racing with great local foods, wine, fashion and racing, there's plenty to entertain. The Yarra Valley is one of the finest producer's of quality food and wine in Australia. As such, Yarra Valley Racin.. More..
| | |
| --- | --- |
| ** Television Shows Events ** | |

31 Questions | TV Gameshow | FREE Audience Tix
It's the TV trivia game show all the cool kids are ignoring! Come watch RMITV film Season 3 of 31 Questions for C31. Join David M. Green, Anthony McCormack and Sophie Loughran as trivia questions, points and fabulous prizes are distributed to .. More..

Audience Required | TV Shows
Television shows seeking studio audiences in Melbourne... Join the audience of the following television shows: ABC - not at present Channel 7 - not at present Channel 9 - Millionaire Hot Seat | *FREE* Tickets Channel 9 Channel 10 -.. More..

My Kitchen Rules | MKR
More..
Show ALL 5 Television Shows Events
---
| | |
| --- | --- |
| ** Trips | Tours Events ** | |

A Very Fine Yarn | Creswick Woollen Mills
The Creswick Woollen Mills tourism experience "A Very Fine Yarn" showcases the journey of fibre; all the way from its source on the alpaca, through the manufacturing process and how it ends up on the shop shelf. The exhibit gives a great insight .. More..

African Food Tour
AFRICAN FOOD TOUR Join this 3 hour Melbourne African food tour and discover the unique blend of Indian, French, British, Egyptian and Turkish flavours that the cuisine is known for while taking in the sights and sounds of all the city's famous lan.. More..

Carlton & United Brewery Tour
Come behind the scenes at the home of Australia's favourite beers - Carlton Draught, VB, Pure Blonde, Foster's and more... Join our friendly guides for a fun and interactive tour of the country's largest brewery, where you can see how over 2 mill.. More..
Show ALL 20 Trips | Tours Events
---
| | |
| --- | --- |
| ** Trivia and Quiz Events ** | |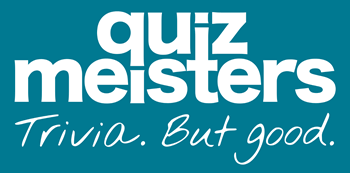 Comedy Trivia @ Wharf Hotel
From 6.30pm, every Wednesday, Quiz Meisters Comedy Trivia at The Wharf Hotel. Hilarious challenges and mind-bending questions in a relaxed and social setting, Port Side at The Wharf Hotel. $10 pizzas available all night! Get a team together,.. More..

FAME Trivia
FAME Trivia runs trivia nights Monday through Thursday full of questions, music and audience participation that creates a competitive and fun-filled environment. Mondays Time Host Arcadia Hotel, South Yarra 8:00 PM Louise Crawford Excelsior .. More..

Funky Bunch Trivia Night
Funky Bunch trivia nights in Melbourne... Check out all the current venues running weekly pub trivia nights in Melbourne. Monday night trivia The Joint Bar – 8pm pub trivia 35 Elizabeth St, Melbourne (03) 9620 5100 The.. More..
Show ALL 10 Trivia and Quiz Events
---
| | |
| --- | --- |
| ** Workshops | Classes & Clinics Events ** | |

Creative Writing Classes
Creative writing classes for primary/secondary students and adults conducted by writing coach, Leeanne Vernon, author of six books including the top-selling Netball Dreamz series. Does your child like to make up stories? Is your child creative rat.. More..

Creativity Australia | With One Voice
No matter what age you are or what language you speak, singing offers opportunities to learn, grow, and express who you are. Share the joy of song at your local With One Voice choir. There are no auditions – everyone is welcome! Rehearsals are led.. More..

Dancehouse Learning Curve | Deborah Hay
The 2014 Dancehouse Learning Curve will be taught by none other than DEBORAH HAY! A 1-week intensive from March 10th to 14th to focus not on what we do onstage but how we can continuously enlarge out experience of dance as we dance. An intimate .. More..
Show ALL 10 Workshops | Classes & Clinics Events
---
| | |
| --- | --- |
| ** Worship | Faith | Spiritual Events Events ** | |

Baptism of the Lord Jesus
Religious days and holidays for 2014 celebrated in Melbourne. JANUARY 2014 1 Mary, Mother of God - Catholic Christian Feast of St Basil - Orthodox Christian Gantan-sai (New Years) - Shinto Holy Name of Je.. More..
---
| | |
| --- | --- |
| ** Zoological & Farms Events ** | |

Ballarat Wildlife Park
The Ballarat Wildlife Park is the brainchild and dream of Mr Greg Parker who moved to Ballarat to open his own Wildlife Park based upon his love of Australian native animals and reptiles and his extensive experience in the zoo industry. The Park open.. More..

Collingwood Children's Farm
Situated on 7 hectares of land just 4 kms from Melbourne's CBD, the Collingwood Children's Farm provides a unique, educational and fun country experience for city folk. The Farm provides inner city children and their families access to animals, a.. More..
Healesville Sanctuary
Explore a bushland haven for Australian wildlife at Healesville Sanctuary, just one hour from Melbourne in the stunning Yarra Valley wine region. Wander through the tranquil tracks and meet some iconic Australian animals like Koalas, Kangaroos, Pl.. More..
Show ALL 8 Zoological & Farms Events
---