What's On | Thursday 27th November 2014..
| | |
| --- | --- |
| ** Charity | Fundraisers Events ** | |

Combined Charities Christmas Card Shop
COMBINED CHARITIES CHRISTMAS CARD SHOP - ESSENDON North Essendon Uniting Church will be offering a Combined Charities Christmas Card Shop where you'll find great cards to give to loved ones this year, along with helping support those in need.. More..

FREE Networking Fundraiser | White Ribbon Day
Networking fundraiser for White Ribbon Day What's in it for you -An opportunity for you to meet other Women Friendly Businesses and those interested in marketing to women so that you can grow your network of like-minded businesses -A great.. More..

Grow a MO for Charity | Movember
Movember is an annual, month-long celebration of the moustache, highlighting men's health issues, specifically prostate cancer and depression in men. Mo Bros, supported by their Mo Sistas, start Movember (November 1st) clean shaven and then have .. More..
Show ALL 4 Charity | Fundraisers Events
---
| | |
| --- | --- |
| ** Children | Family Events ** | |

Adventure Park | Open
Victoria's biggest and most exciting theme park Adventure Park is opening its gates for another supercharged summer! If you have any questions please call us on (03) 5250 2756 Open.. More..

Avenel Maze | Open
Avenel is a very different maze to those of England's Hampton Court or France's Palace of Versailles. For one thing it is set in a stunning Australian landscape overlooking through gum trees filled with cockatoos magpies and parrots the hazy Goulburn.. More..

Bundoora Park | Open
Bundoora Park is Melbourne's most diverse park providing a wealth of activities and experiences for the whole family. Cooper's Settlement Cooper's Settlement is located in Bundoora Park - 15 kilometres from the centre of Melbourne. When yo.. More..
Show ALL 16 Children | Family Events
---

Dreams from the Second Floor
The National Institute of Circus Arts (NICA) Australia's Centre of Excellence in Contemporary Circus Arts Training PRESENTS Dreams from the Second Floor A new circus work by Director Firenza Guidi featuring NICA's graduating artists Int.. More..

The Classics
Funny, playful, and like good wine, vintage is better! Living legends of Australian Circus strut their stuff, proving the golden years are just the beginning of new adventures! Laugh? Your teeth'll fall out. Deb Batton and Sue Broadway, along .. More..
---
| | |
| --- | --- |
| ** Comedy & Magic Events ** | |

Chevrons | Open Mic Comedy
Where comedy earns its stripes Thursdays & Fridays at 8:30 Each week we find the best up-and-coming comedians around town, mix in some established names looking to polish new material and present them to you in a neat little package. See the n.. More..

Commedia Dell Parte | Stand Up Comedy
Thursday Night Comedy at The George Lane Bar, 1 George Lane, St Kilda. Every week we feature established Stand Up Comedians along side Melbournes best up and coming comedy stars. Commedia Dell Parte at The George Lane Bar feature up and coming .. More..

Five Boroughs Comedy
Melbourne's biggest top quality night of comedy is here! Every Thursday night, Five Boroughs Comedy (formerly Softbelly Comedy) has some of the biggest names in Australian comedy, in a funky inner-city surrounding. So far we've had Adam Hil.. More..
Show ALL 6 Comedy & Magic Events
---
| | |
| --- | --- |
| ** Community Events Events ** | |

Creative Corner
Community radio program on 88.9 WYN FM. Segments include Book Chat (1st Thursday of the month) Curtain Call (2nd & 3rd Thursday of the month) A modern Arts show with great music and guests. If you would like to be a guest please e-mail ta.. More..
---
| | |
| --- | --- |
| ** Concerts | Music Events ** | |

Balaclava Hotel Open Mic
Open mic night every Thursday at Balaclava Hotel. Every Thursday from 7:30pm! For Musicians Host: Erik Parker Registration from 7pm Byo instruments Singers! Feel free to come along even if you don't accompany yourself. Spontaneous jams .. More..

Bessie's Blues Bar
Collingwood's Agent 284 Restaurant & Cocktail Bar is set to sing the Blues. Featuring live Blues bands and DJs every Thursday at Agent 284! A fully licensed bar complete with a large variety of local microbrews and ciders (not an imported bee.. More..

California Dreaming - 60's music concert
Their music weaved its magic across the world and epitomised the 1960's and the flower power movement. They sold an incredible 100 million records world-wide in their short but turbulent history. Now 40 years after the tragic death of Mama Cass E.. More..
Show ALL 26 Concerts | Music Events
---
| | |
| --- | --- |
| ** Conferences | Conventions Events ** | |

Engineers Australia Convention 2014
Melbourne will be the host to the largest engineering event ever held in the Southern Hemisphere, Convention 2014. Organised by peak professional body Engineers Australia, delegates will hear from some of the world's leading thinkers in the fields.. More..
---
| | |
| --- | --- |
| ** Culinary | Wine & Dining Events ** | |

A Taste of Northern France
The Age Good Food Month Guide Join us for a culinary journey through some of the most renowned regions of Northern France; from the coastal cliffs of Normandy to the rich wine country of Burgundy. Delight in a two course dinner showcasing Victo.. More..

Black Market Pop-Up Cafe
Fitzroy's The Black Market pop up cafe on Smith Street is not what you are thinking. The menu features fried-chicken sandwiches, tacos, shaker fries, and wings. Two beers on tap with more coming. The wine list has Australian and international wine.. More..

Concours des Vins de Victoria 2014
'Where Victorian terroirs and aromas meet with the French palate' The French-Australian Chamber of Commerce & Industry presents the Air Liquide 2014 Concours des Vins de Victoria, a celebration and recognition of the diversity and quality of Victo.. More..
Show ALL 13 Culinary | Wine & Dining Events
---
| | |
| --- | --- |
| ** Dance & Ballet Events ** | |

Brazouka
A true dance story born on the toughest streets of Brazil "Brazouka" is a spectacular, true dance story born on the toughest streets of Brazil, created by Pamela Stephenson-Connolly and Arlene Phillips and performed by Brazil's most thrilling new .. More..
---
| | |
| --- | --- |
| ** Exhibitions | Art & Photo Events ** | |

90 | Printmaker Exhibition
Port Jackson Press has a stable of over 90 contemporary printmakers, showcased all together for the first time in this exhibition. .. More..

Albert Tucker and the Mystery of H. D.
13 September 2014 - 15 February 2015 After being told that the paintings had belonged to Professor Alfred Henry Tipper, Tucker traced Tipper's last place of residence, where he found a further three paintings in the showman's old cart in the back .. More..

Alex Prager
Alex Prager is an American photographer and film maker. In her elaborately conceived staged photographs, Prager openly references the aesthetics of mid-twentieth century American cinema and photography. Each of her lush colour images resemble.. More..
Show ALL 100 Exhibitions | Art & Photo Events
---
| | |
| --- | --- |
| ** Exhibitions | Expo | Launch Events ** | |

Australia Will Be There | Bairnsdale
Australia Will Be There: Victorians in the First World War (1914-1919) Through historical photographs and personal stories, this exhibition will present the chronology of the First World War (1914-19) and provide the opportunity to discover the fa.. More..

Boisterous Beginnings: Doctors in the Port Phillip District
Surgeon George Bass, Matthew Flinders' close friend, had visited what became Victoria when he landed in Western Port Bay in 1798 but it was not until settlement in the 1830s that doctors began their work in what was then known as the Port Phillip Dis.. More..

Bon Scott Leather Jacket | Scots Wha Hae
AC/DC rocks at Immigration Museum The leather jacket of AC/DC front man Bon Scott will be on display at Immigration Museum from 15 November in Scots Wha Hae, an exhibition detailing the impact of Scottish culture on Victoria. "The leather jacke.. More..
Show ALL 46 Exhibitions | Expo | Launch Events
---
| | |
| --- | --- |
| ** Festivals | Fairs Events ** | |

Bally On High 2014
Come on down for a delightful array of events at the 2014 Bally on High festival! A colourful circus dome will pop up in front of Northcote Town Hall and host a selection of world-class live entertainment from 21 November – 7 December. Step into a.. More..
Earthcore | 2014
27 Nov - 1 Dec 2014 Pyalong - Victoria - Australia music - lifestyle - arts - experience Australia's pioneering outdoor music arts culture lifestyle experience celebrating 21 years in 2014. 5 days of solid fun! Hello; our name is earthcor.. More..

National Trust Garden Festival
Calling all Victorian foodies, 'wanna-be chefs', green thumbs and garden gurus - the National Trust has over 30 spectacular events lined up for our first-ever garden festival at Rippon Lea House & Gardens. From garden tours to swing dances to fam.. More..
| | |
| --- | --- |
| ** Festive | Christmas Events ** | |

Christmas at Eastland
CHRISTMAS AT EASTLAND AND SANTA PHOTOS Saturday 8 Nov to Wednesday 24 Dec Location: Centre Court Celebrate Christmas at Eastland, your destination for all things Christmas! Come and visit Santa's Magical Wonderland this Christmas, plus grab a .. More..

Christmas in Port | Port Melbourne
This event launches Port Melbourne's decorative Christmas windows, which are themed to the Twelve Days of Christmas. Local schools were invited to create a Port Melbourne version of this popular carol, changing the lyrics to reflect life in this.. More..

Crown's Atrium Spectacular
LIGHTS. MUSIC. FUN! See the Atrium at Crown Towers come alive with a spectacular animatronic, lighting and musical display every 30 minutes. • 15 metre 24-hour fully lit Christmas tree • Giant spinning baubles pop open to reveal all of Santa's.. More..
Show ALL 12 Festive | Christmas Events
---
| | |
| --- | --- |
| ** Films | Festivals & Showing Events ** | |

ACMI | Australian Centre for the Moving Image | Open
Australian Centre for the Moving Image (ACMI) located at the heart of Melbourne's iconic Federation Square presents a vibrant annual calendar of award-winning exhibitions, films, talks, live events, creative workshops, education programs and collecti.. More..

Free Monster Fest Happy Hour Screenings
Monster Fest is excited to announce a series of free screenings as a part of the Monster Fest Film Festival. The screenings will take place at Yah Yah's - 99 Little Smith St, Fitzroy – from the 24th to the 27th of November. Doors open at 5pm and entr.. More..

Made In Melbourne | Film Festival 2014
The Made in Melbourne Film Festival is an exclusive showcase for Melbourne filmmakers and films that are 'Made in Melbourne'. MIM celebrates the desire, drive, and diversity of our local film community by screening the very best films Melbourne .. More..
Show ALL 8 Films | Festivals & Showing Events
---
| | |
| --- | --- |
| ** Fitness & Fun Events Events ** | |

Belly Dance Class | Free - 4th Thursday
Shimmy and shake at Fed Square with free Belly Dancing classes. Led by professional instructor Trisnasari the gentle aerobic dance is perfect for toning and strengthening core muscles. All ages and skill levels welcome. Where: The Atrium.. More..

Cheltenham Community Exercise
Community Exercise with us in Cheltenham, we have 2 locations. Thursday evenings Cheltenham walking group 6pm Charman Rd Southern Community Centre Friday morning Kingston Heath Reserve 9.30am Cheltenham All levels of exercise welcome from beg.. More..

Women's Only Exercise Classes
Montmorency | Exercise classes for women, specialising in pregnancy and post natal exercise. Every Monday and Thursday, 10am mishfit philosophy: mishfit is a personal training service that educates and provides safe exercise care to women w.. More..
| | |
| --- | --- |
| ** Group | Club Meetings Events ** | |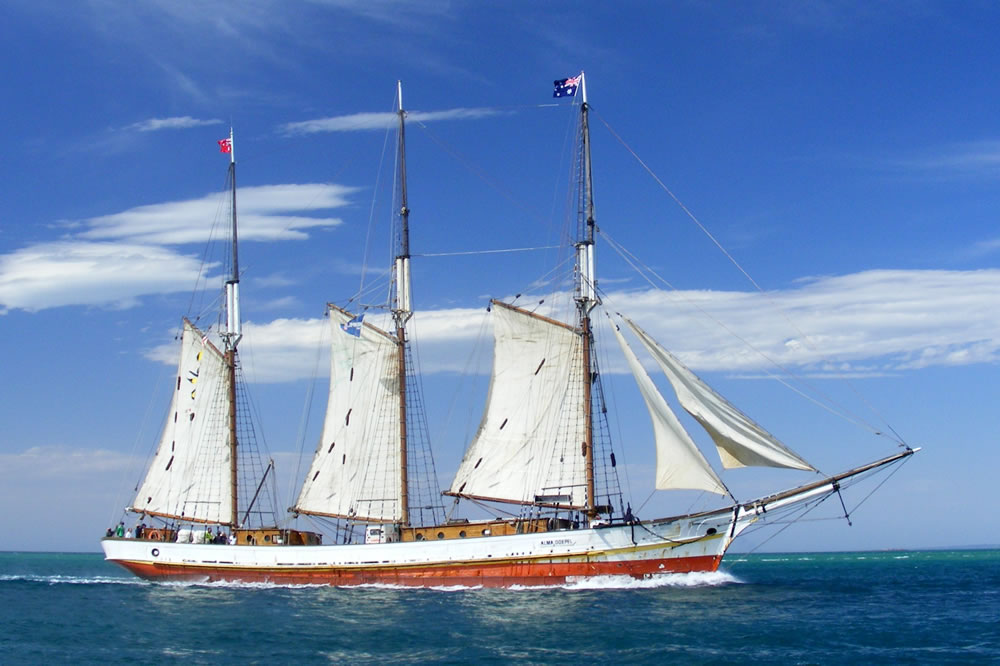 Alma Doepel Restoration Site
The Alma Doepel is a three masted topsail schooner, Australian built and operated, being restored at Docklands by members of the Alma Doepel Supporter's Club. The Alma Doepel Supporter's Club (ADSC) was founded in 1976 "to provide both physical an.. More..

Rotary Club of Collingwood
Rotary Club of Collingwood meets Thursday at 12-30pm for 1-00 pm Leinster Arms Hotel, 66 Gold Street Collingwood 3066. The Rotary Club of Collingwood distributes the "The Original" Plum Pudding, Whisky Cake and Shortbread Biscuit Project. This.. More..
---
| | |
| --- | --- |
| ** High Tea & Traditional Tea Events ** | |

Afternoon Tea at the Windsor
The Hotel Windsor in Melbourne has been serving traditional afternoon tea since 1883. Our 5 star hotel in Melbourne serves its famous afternoon tea to your table on a three-tiered silver stand and consists of exquisite French pastries and finger s.. More..

Grand Afternoon Tea
A traditional Grand Afternoon Tea is served daily at Grand Hyatt Melbourne a la carte on Monday – Thursday (2.30pm – 5pm) at $35pp. Grand Afternoon Tea (PDF) On Friday and the weekends, an extended dessert buffet with an incredible array of pa.. More..

High Tea @ Park Hyatt Melbourne
If you are wanting to escape the hustle and bustle of our busy city centre, take a leisurely stroll up through the Paris End of Melbourne to the luxurious Park Hyatt for their delicious High Tea. The Park Hyatt boasts the largest hotel room accommod.. More..
Show ALL 4 High Tea & Traditional Tea Events
---
| | |
| --- | --- |
| ** Historical Locations & Tours Events ** | |

Blood on the Southern Cross
Still the Hottest Show in Town! 'Blood on the Southern Cross' is an explosive multi-million dollar sound-and-light show like nothing you've ever seen before! The story of the Eureka Rebellion, a dramatic battle between gold miners and Governmen.. More..

Cooks' Cottage | Open & Tours
Cooks' Cottage is rebuilt in the picturesque Fitzroy Gardens to commemorate the voyages of Captain James Cook discoverer of Australia. Opening hours Monday to Sunday: 9am to 5pm Cooks' Cottage is not open Christmas Day. Last visitor admitted 4... More..

Coolart Homestead | Open
Coolart Homestead is a magnificent late Victorian mansion situated on the shores of Westernport. Opening Hours: Coolart is open 10:00 AM to 5:00 PM daily except Christmas Day New Years Day and Good Friday. Access is via Lord Somers Road Somers.. More..
Show ALL 14 Historical Locations & Tours Events
---
| | |
| --- | --- |
| ** Markets | Art, Craft & General Events ** | |

Brunswick Market
Walk into 661 Sydney Road and walk into another experience that is hidden from the street – BRUNSWICK MARKET - a range of fresh food and products opens up to you as you browse the aisles, including: -:- fresh meat, chicken, fish; -:- a mini sup.. More..

Clayton Campus Market
The Clayton campus market takes place every Wednesday, Thursday and Friday in the courtyard at the northern end of the Campus Centre (building 10) at Clayton campus. A wide variety of stalls and products encompassing everything from clothing, fru.. More..

East Bentleigh Primary School Community Market
A wonderful community market held every Thursday* afternoon between 2.30pm and 4.30pm within the grounds of East Bentleigh Primary School. Market stalls include Fresh Organic Produce, handmade felt toys, jams and preserves, class fund raising stal.. More..
Show ALL 5 Markets | Art, Craft & General Events
---
| | |
| --- | --- |
| ** Markets | Farmers Food & Produce Events ** | |

Camberwell Fresh Food Market
Produce market selling meat, seafood fruit & vegetables. Great little market. Fresh highest quality produce from fruit & vegetables, seafood, poultry, meats & sausages to gourmet selection of delicatessen items from 5 different deli, superb illy'.. More..
CERES Organic Food & Craft Market
The CERES organic Market and Grocery and Coffee stall are now open 7 days a week. We have live, local bands every Wednesday, Saturday and Sunday mornings between 9-12. The craft market is on every Saturday morning and, coming soon, Sunday morning.. More..

Collingwood Estate Fruit and Vegie Market
The Collingwood Estate Fruit and Vegie Market runs every Thursday, rain, hail or shine, behind the Atherton Gardens Old Milk Bar. An innovative idea to set up two Community Food Markets has brought fresh fruit and vegetables to the residents of h.. More..
Show ALL 11 Markets | Farmers Food & Produce Events
---
| | |
| --- | --- |
| ** Museum & Science Events ** | |

All in a Day's Work
The collection over 8,000 items gathered from companies hospitals donations and exchanged with other anaesthetic collections. After a six month closure for relocation and redevelopment of the exhibition, the Geoffrey Kaye Museum of Anaesthetic Hi.. More..

ANZ Banking Museum
The ANZ Banking Museum is housed in the lower ground floor of the 'Gothic Bank' at 380 Collins Street, Melbourne. It was first opened in May 1985 to commemorate the 15Oth anniversary of the granting of a Royal Charter to the Bank of Australasia, .. More..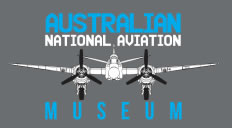 Australian National Aviation Museum | Open
The Australian National Aviation Museum contains the finest collection of Australian made and designed aircraft as well as the broadest collection with representative types covering the development of air travel and military aviation within Australia.. More..
Show ALL 18 Museum & Science Events
---

B-24 Liberator Bomber Restoration
You are invited to call in and see the great restoration work being carried out on the B-24 Liberator by the many volunteers on Tuesdays, Thursdays and Sundays between the hours of 9:30am and 3:30pm. Restoring Australia's only surviving B-24 Liber.. More..
---
| | |
| --- | --- |
| ** Parties & Social Events Events ** | |

Lucky Thursday's
★ ★ GETTING LUCKY IN 2014 ★ ★ Brought to you by the well known agency Lucky Ent., the Thursday nights of 2014 will be jam packed full of your favourite Lucky Artists, not short of themes and crazy Thursday night antics - ge.. More..

Melbourne Social Drinks Night
End of Month Drinks Night | Come and enjoy a night of social drinks and networking usually held on the last Thursday of every month in Melbourne's CBD. Join Fun, Food and Friendship, Melbourne's best social group for our end of month social drinks.. More..
---
| | |
| --- | --- |
| ** Performing Arts | Theatre Events ** | |

A Christmas Tale
Jennifer Monk, Sarah Plummer and Constance Washington are delighted to bring their newest Australian play A Christmas Tale, as presented by Girls Act Good (GAG), to The Butterfly Club. This fresh, exciting work is inspired by real-life conversati.. More..

Burlesque Cabaret @ Bohemia Club
At Bohemia, there is something for every taste, from the sublime to the ridiculous, the base to the refined. Laughter and horror, joy and tears, sin and sensuality. Music, Dance, Cabaret, Burlesque, Circus and Art for Art's sake! WEEKLY SHOWS THU.. More..

Calpurnia Descending
Calpurnia Descending sends up the dangers of fame with the tale of Beverly Dumont – a reclusive, drunken, Depression-era Broadway washout. Beverly limps towards obscurity until a naive ingénue appears offering a final shot at glory. It's the role.. More..
Show ALL 22 Performing Arts | Theatre Events
---
| | |
| --- | --- |
| ** Pet | Animal Events Events ** | |

National Dogs in Cars Safety Week 2014
PURINA is launching the first-ever National Dogs in Cars Safety Week November 24-30, 2014 to alert drivers to the dangers of driving with an unrestrained dog in the vehicle. Essential dog-safe driving tips and a chance to win pet-friendly road tr.. More..
---
| | |
| --- | --- |
| ** Pop-Up Shops Events ** | |

Abbotsford Convent Pop Up Shop
With the full support of the The Abbotsford Convent Foundation, the Convent Pop Up Shop is an Artist Run Initiative to exclusively showcase the works of the amazing artists here at the Abbotsford Convent. By shopping at the Abbotsford Convent P.. More..

Pop Up's at St James
Four designer retail brands have joined St James in the lead up to Christmas. Sorry, Thanks I Love You Toms Shoes Rollies And Il Migliore Situated on the corner of William and Bourke Streets, St James is a bustling food and retail com.. More..
---
| | |
| --- | --- |
| ** Public Awareness Events ** | |

Heineken Chauffeur | Free Service
HEINEKEN CHAUFFEUR OFFER FREE CITY EXPERIENCE The Heineken Chauffeur enables Aussies to unlock their city by providing a free chauffeur service to surprise locations in Melbourne from now until 30 November. A variety of free, surprise city expe.. More..

Melbourne Pollen Count & Forecast
The School of Botany at the University of Melbourne is pleased to offer the Melbourne Pollen Count and forecast service to Melbourne's hay fever and asthma sufferers. Each year the Melbourne Pollen Forecast Service provides daily information about.. More..
---

Remembrance Services @ The Shrine
Remembrance Services held at the Shrine of Remembrance. Remembrance Services on a Sunday, honour all units no longer able to make the pilgrimage to the Shrine. Monthly weekday memorial services commemorate specific units and their efforts in c.. More..
---
| | |
| --- | --- |
| ** Sales | Special Offers Events ** | |

Christmas Trees For Sale
Give your family the gift of a gorgeous fresh Christmas tree this festive season. There is nothing like the scent and beauty of a live Christmas tree to get your entire family in the spirit of the season. Melbourne (and Victoria) is lucky to h.. More..

Tea Leaves: Birthday Giveaway & 50% Off Teas
50% OFF TEA SPECIALS At Tea Leaves, Sassafras, we have teas and infusions on special to pique your interest and whet your appetite, but we change our specials every two weeks, so if you want to stock up on your favourite blends at 50% off, now's y.. More..
The Collector | Auction Night
With 30 years of experience in the antique and collectables industry The Collector is the only auction house holding collectable auctions on a weekly basis. Auctions held every Thursday evening at 6pm We have lots of collectables this week to c.. More..

Eureka Skydeck 88 | Open
Created to reach for the sky nothing you have ever experienced will prepare you for the awe inspiring view of Melbourne from the Southern Hemisphere's highest viewing platform. Skydeck 88 is the only observation deck in the world that can thrill .. More..

Federation Square | Open
Federation Square never closes Melbourne's most prominent meeting place and unique cultural precinct brings together a creative mix of attractions museums and galleries and the finest of dining with its many restaurants cafes and bars. Federati.. More..
Healesville Sanctuary | Open
Explore a bushland haven for Australian wildlife at Healesville Sanctuary just one hour from Melbourne in the stunning Yarra Valley wine region. HOW TO GET HERE Healesville Sanctuary is located on Badger Creek Road Healesville Vic. 3777 Take.. More..
Show ALL 8 Sightseeing Events
---
| | |
| --- | --- |
| ** Sporting Fixtures Events ** | |

Bushrangers -vs- Western Warriors | Sheffield Shield
The Victorian Commonwealth Bank Bushrangers are the Victorian team playing in the Bupa Sheffield Shield competition.. go bushrangers! Our star players include CAPTAIN Matthew Wade, David Hussey, Glen Maxwell, Cameron White, James Muirhead, James (.. More..

Melbourne United v Adelaide | NBL Championship
Support our local team in the 2014 NBL Championship - Melbourne United. Melbourne United Basketball Club 2014/2015 Season Round - Date - Tip off time-Local - Home Team - Away Team - Venue 1 - Fri 10 Oct - 07:30 PM - Wollongong - Townsvill.. More..
---

Model Railways & Collectables | Swapmeet
Melbourne's Premier Model Railway & Collectable Swap meets, Fairs, Sales & Exhibitions Melbourne's Largest Monthly Swapmeet, 7.30pm (stallholders 6.45pm). Scout Hall, Mahoneys Reserve, Mahoneys Road, Forest Hill. Melways Map 62 C4. Admission: Buye.. More..
---
| | |
| --- | --- |
| ** Talk | Discussion Events ** | |

BOLDtalks Woman
BOLDtalks Woman: Game Changers & Risk Takers Forum II ONE NIGHT ONLY: Nov 27th 2014 After a hugely successful launch in 2013, intellectual event series BOLDtalks is back with its next event BOLDtalks Woman: Game Changers & Risk Takers taking pla.. More..
---
| | |
| --- | --- |
| ** Television Shows Events ** | |

AFL Footy @ Channel 9
Channel 9 coverage of the 2014 A.F.L. Football season. Nine footy shows include.. --> Footy Classified (Monday), --> Footy Show (Thursday) --> The Sunday Footy Show (Sunday) --> TAC Cup: Future Stars (Sunday) Footy Show Tickets to th.. More..

Audience Required | TV Shows
Television shows seeking studio audiences in Melbourne... Join the audience of the following television shows: ABC - not at present Channel 7 - not at present Channel 9 - Millionaire Hot Seat | *FREE* Tickets Channel 10 - 7pm The P.. More..

The Project | Audience
It's the news – but not as you know it. Guaranteeing no miracle diets, no stories that 'no parent can afford to miss', and virtually no dodgy plumbers, The Project is a TV show joining in the conversations going on in living rooms around the country... More..
| | |
| --- | --- |
| ** Tours & Trips Events ** | |

A Very Fine Yarn | Creswick Woollen Mills
The Creswick Woollen Mills tourism experience "A Very Fine Yarn" showcases the journey of fibre; all the way from its source on the alpaca, through the manufacturing process and how it ends up on the shop shelf. The exhibit gives a great insight .. More..

Aboriginal Heritage Walk
Journey into the ancestral lands of the Koolin nation and explore their rich and thriving culture on this walk in the Royal Botanic Gardens Melbourne. Experience a traditional smoking ceremony with an Indigenous Guide and discover traditional us.. More..

African Food Tour
AFRICAN FOOD TOUR Join this 3 hour Melbourne African food tour and discover the unique blend of Indian, French, British, Egyptian and Turkish flavours that the cuisine is known for while taking in the sights and sounds of all the city's famous lan.. More..
Show ALL 26 Tours & Trips Events
---
| | |
| --- | --- |
| ** Trivia and Quiz Events ** | |

FAME Trivia
FAME Trivia runs trivia nights Monday through Thursday full of questions, music and audience participation that creates a competitive and fun-filled environment. Mondays Time Host Arcadia Hotel, South Yarra 8:00 PM Louise Crawford Excelsior .. More..

Funky Bunch Trivia Night
Funky Bunch trivia nights in Melbourne... Check out all the current venues running weekly pub trivia nights in Melbourne. Monday night trivia The Joint Bar – 8pm 35 Elizabeth St, City (03) 9620 5100 The Hawthorn 8pm .. More..

Melbourne Trivia | Quiz
Melbourne Trivia Co host Melbourne's most popular trivia quiz events. Melbourne Trivia has a reputation for presenting funny and enjoyable trivia events around Victoria. We're proud that the most frequent comment we hear about our events is how pr.. More..
Show ALL 8 Trivia and Quiz Events
---
| | |
| --- | --- |
| ** Workshops | Classes & Clinics Events ** | |

Creativity Australia | With One Voice
No matter what age you are or what language you speak, singing offers opportunities to learn, grow, and express who you are. Share the joy of song at your local With One Voice choir. There are no auditions – everyone is welcome! Rehearsals are led.. More..

Dance in the Hills
Facilitated Movement Meditation & Freestyle Dance Dance in the Hills brings freestyle dance to the Dandenong Ranges. With influences from dynamic movement and rhythm practices, Dance in the Hills creates a safe sacred space to move through emotion.. More..

Fruit Bottling Workshops
Bottle up as much new season fruit as you want Join one of our fruit bottling sessions and get to take home some of the tastiest bottled fruit you eat – we supply everything, from the bottle to the fruit - enjoy a relaxed environment while bottlin.. More..
Show ALL 5 Workshops | Classes & Clinics Events
---
| | |
| --- | --- |
| ** Workshops | Classes & Clinics - Kids Events ** | |

Bentleigh Calisthenics Enrolments
Bentleigh Calisthenics College is accepting enrolments for 2015 now. We have places available in all age groups. Ages 3 – 99 years NEW STUDENTS WELCOME Bentleigh Uniting Church Hall 497 Centre Road Bentleigh To register your interest please.. More..

Parent and Child Super Sessions
Jumpdeck Trampoline Park have introduced a $10 p/h entry for parents and children to have unlimited use of the trampoline park and brand new indoor Children s adventure play area for three hours. Meet like minded people, exercise, have fun and tir.. More..

Sportsworks
Stretch your mind and muscles at Sportsworks! Take the sporting challenge at Sportsworks and learn all about the science behind moving your body. Race Cathy Freeman. Test your skill as an extreme snowboarder or a soccer goalkeeper. Measure your.. More..
Show ALL 4 Workshops | Classes & Clinics - Kids Events
---
| | |
| --- | --- |
| ** Zoological & Farms Events ** | |

Ballarat Wildlife Park
The Ballarat Wildlife Park is the brainchild and dream of Mr Greg Parker who moved to Ballarat to open his own Wildlife Park based upon his love of Australian native animals and reptiles and his extensive experience in the zoo industry. The Park open.. More..

Bundoora Park Children's Farm | Open
Bundoora Park Children's Farm is part of Cooper's Settlement located in Bundoora Park. Families can visit and experience a real life urban farm. Urban farm presents an authentic farm experience with a variety of animals to touch and hold. Feed.. More..

Collingwood Children's Farm | Open
Situated on 7 hectares of land just 4 kms from Melbourne's CBD the Collingwood Children's Farm provides a unique educational and fun country experience for city folk. Family Day - First Sunday of each Month Farmers' Market - Second Saturday of e.. More..
Show ALL 6 Zoological & Farms Events
---