What's On | Saturday 30th August 2014..
| | |
| --- | --- |
| ** Charity | Fundraisers Events ** | |
A Night of Discoveries
Fundraiser: Yayasan Cinta Anak Bangsa helping Indonesian kids Charity event by Project O is back this year with even more surprises. Taking you on a journey to experience and discover your treasure of Indonesia in our NIGHT OF DISCOVERIES. I.. More..

Big Cake Bake 2014
This year, Australian Red Cross is proudly celebrating our Centenary - and we are also excited to announce that the 4th annual Big Cake Bake will be happening in August. Registrations are now open and as a valued supporter we are inviting you to .. More..

Make-A-Wish Australia | Fundraising Ball
The Western Melbourne Branch of Make-A-Wish® Australia is hosting a Hollywood Nights Fundraising Ball on Saturday the 30th of August, 2014, from 7pm til late. Event proceeds will help make wishes come true for children with life-threatening medic.. More..
Show ALL 9 Charity | Fundraisers Events
---
| | |
| --- | --- |
| ** Children | Family Events ** | |

Avenel Maze | Open
Avenel is a very different maze to those of England's Hampton Court or France's Palace of Versailles. For one thing it is set in a stunning Australian landscape overlooking through gum trees filled with cockatoos magpies and parrots the hazy Goulburn.. More..

Bark! Bark! Bark!
A Treehouse exhibition: Terry Denton's illustrations, prints and plans from the series created with Andy Griffiths Presented in partnership by the Melbourne Writers Festival and ArtPlay. See original illustrations, prints and preliminary works .. More..

Bundoora Park | Open
Bundoora Park is Melbourne's most diverse park providing a wealth of activities and experiences for the whole family. Cooper's Settlement Cooper's Settlement is located in Bundoora Park - 15 kilometres from the centre of Melbourne. When yo.. More..
Show ALL 18 Children | Family Events
---

Circus Latino
Circus Latino is a dynamic and exciting show that thrills and captivates audiences of all ages. Featuring talented performers from Argentina and Australia, you will be amazed at our daring aerial acts, marvel at the tricks performed with fire, ho.. More..

Circus Oz 2014: But Wait, There's More
Melbourne's own Circus Oz is back with a fabulous new show 2014 finds Circus Oz developing a spanking brand new show in our custom-built secret circus laboratory in the heart of Collingwood. Circus Oz shows are co-created from the inspiration,.. More..

Circus Royale | Pakenham
Circus Royale is a totally professional traditional circus staged in a luxury tent featuring International circus stars. High wire walkers, swing trapeze, clowns, acrobats, sabateco dancers, drummers, jugglers, contortion. A total of 6 humane ani.. More..
Show ALL 5 Circus Events
---
| | |
| --- | --- |
| ** Comedy & Magic Events ** | |

Docklands Winter Photo Competition 2014
Destination Docklands Winter Photo Competition: Get snapping for your chance to win cash prizes Destination Docklands will run a 'Shades of winter' photo competition this July and August. Entry is free and open to all, whether you're a buddi.. More..

Live Comedy @ Comic's Lounge
Live comedy six nights per week. The Comic's Lounge has live comedy Monday to Saturday with dinner before the show at 7pm and the laughs kick off at 8pm. The Comic's Lounge is Australia's only 6 night a week live stand up comedy venue hosting .. More..

Stand Up @ Last Laugh
Stand Up @ Last Laugh Comedy Club at Athenaeum Theatre, Melbourne. Friday and Saturday nights are well known as comedy royalty with a who's-who of comedy, both local and international names. Turn up just for a laugh or make a night of it with a.. More..
Show ALL 4 Comedy & Magic Events
---
| | |
| --- | --- |
| ** Community Events Events ** | |

Melbourne Day | C J La Trobe Society
CJ La Trobe Society events... Saturday 30th August 2014 Melbourne Day: 10am – 12pm A Lord Mayoral celebration of the 179th anniversary of the founding of Melbourne in 1835. Official flag raising ceremony, followed by live entertainment an.. More..
---
| | |
| --- | --- |
| ** Competitions & Prizes Events ** | |
FECK:ART Competition: Call For Entries
Melbourne's emerging artists are invited to submit erotic artworks for a chance to exhibit at the Melbourne Fringe Festival. With $5000 in cash prizes, the competition encourages artists to explore the diversity and nuance of eroticism. Can art su.. More..

Maritime Art Awards & Exhibition | Art Prize
Since 2002 the Mission to Seafarers Victoria maritime art prize has exhibited the work of over 700 artists and fast become recognised as Australia's leading maritime art award. Prize money awarded to date has exceeded $129,000 and the organisation ha.. More..

Shoot the Chef 2014
Shoot the Chef, our annual photo competition that combines Australia's passion for food and photography, is back for another year and this time, everyone's invited to the table! Open nationally as part of this year's Good Food Month presented by .. More..
| | |
| --- | --- |
| ** Concerts | Music Events ** | |

Billboard Saturday's
Billboard features the best entertainment.. every Saturday night, BILLBOARD SATURDAYS IS MAKING A STANCE! Bringin' it back to a time of clubbing when the music was friendly & uplifting, patrons were happy & the venues were full of excitement! .. More..

Bluegrass Bonanza Part 2
Sponsored by Folk Victoria and Hosted by Badfolk, Part 2 features The Stetson Family Band and Faux Grass. Supported by the Mountain Pickers, PFC and Fat Chance and Ringwood Folk Club. 30th August 2014. Time 7:30pm to 11:30pm. VENUE: Balla Ba.. More..

Bollywood | Karma
Australia's No.1 Bollywood Night Karma nights is Melbourne's longest running currently hosted Bollywood night. 2014 celebrating its 15th anniversary. :: Top 5 Reasons To Be At Karma 1. Karma has been pleasing the crowds of Melbourne for.. More..
Show ALL 31 Concerts | Music Events
---
| | |
| --- | --- |
| ** Conferences | Conventions Events ** | |

Expanse
Expanse is a one day conference to empower young humanitarians. On August 30, hundreds of young Australians will gather at the Royal Exhibition Building in Melbourne to start a fight for greater justice and equality in the world. Coming from un.. More..
---
| | |
| --- | --- |
| ** Culinary | Wine & Dining Events ** | |

Afternoon Tea in Melbourne
With Australians consuming around 22 million cups of tea daily, there are plenty of options when it comes to enjoying a good cuppa. Afternoon tea or the classic high tea has seen a resurgence in Melbourne, so too has the return to elegance in fas.. More..
Dinner & Dance Train
The 'Dinner & Dance Train' departs from Puffing Billy's Belgrave Station on selected Fridays and Saturdays throughout the year. Join family, friends and/or work colleagues for a unique dining experience! Share this unique dinner and dance exper.. More..
Dracula's Cabaret Dinner & Show
Bloodbath is an insane bouillabaisse of aerial acrobatics, suicide circus, mind-warping optical illusions and gender-bending, tummy clutching comedy! Bloodbath - The Show Submerge your senses and dive in for an evening of sensuous burlesque, slic.. More..
Show ALL 12 Culinary | Wine & Dining Events
---

Ballroom Dancing Hawthorn
Saturday night ballroom dancing, featuring Modern, New Vogue/Old Time, Latin and Rock n Roll numbers to live music. Community dance for seniors 50+. No partner required. Excellent bands. Free tea/coffee/water. Friendly atmosphere. Free u.. More..
---
| | |
| --- | --- |
| ** Dance & Ballet Events ** | |

La Bayadère
The Australian Ballet presents La Bayadère Vengeful love, deadly snakes, opium dreams and graceful wraiths La Bayadère has it all: a heady mix of temple dancers, angry gods and scheming villains, with a ballet blanc interlude showing classical.. More..

Miss Pole Dance Victoria 2014
Forum I ONE NIGHT ONLY: Aug 30th 2014 Pole Princess is proud to present the 10th Annual Miss Pole Dance Australia - Victorian Heats. Come along and watch the biggest line up Miss Pole Dance Victoria has ever had. Last years show was a sell o.. More..

Motion Transcend | Melbourne Ballet Company
Hawthorn Arts Centre and Melbourne Ballet Company presents the critically acclaimed program, Motion Transcend – Le Sacre Du Printemps. Led by Artistic Director Alisa Finney and Resident Choreographer Simon Hoy this outstanding program, supported b.. More..
Show ALL 5 Dance & Ballet Events
---
| | |
| --- | --- |
| ** Exhibitions | Art & Photo Events ** | |

A B S T R A C T
A B S T R A C T 18th Jul 2014 - 26th Oct 2014 Bennett Gallery Abstraction is one of modernism's most profound and innovative concepts. The term indicates a departure from reality into a world of thoughts and ideas expressed through a visual la.. More..

Andrew McQualter | Drawings 1997-2014
Andrew McQualter's drawings, installations and collaborative projects are concerned with making the connection between things visible. He is interested in the act of conversation as a metaphor for the relationships that we create and maintain wit.. More..

Art of the Table
Exquisitely decorated porcelain plates surrounded by cutlery and highlighted with sparkling glassware – a well-laid dining table can be a work of art. An exhibition at the National Gallery of Victoria, Art of the Table, explores dining practices .. More..
Show ALL 85 Exhibitions | Art & Photo Events
---
| | |
| --- | --- |
| ** Exhibitions | Expo | Launch Events ** | |

ACMI | Australian Centre for the Moving Image | Open
Open daily 10am to 5pm Australian Centre for the Moving Image (ACMI) located at the heart of Melbourne's iconic Federation Square presents a vibrant annual calendar of award-winning exhibitions, screen film festivals, live events, creative worksh.. More..

Adornment | Exhibition
Adornment, 'the act or process of making someone or something attractive by decorating', is the theme for the latest collection on display at Lord Coconut. For as long as human beings have existed, we have sought to adorn ourselves to display stat.. More..

Australia Will Be There
Australia Will Be There: Victorians in the First World War (1914-1919) Through historical photographs and personal stories, this exhibition will present the chronology of the First World War (1914-19) and provide the opportunity to discover the .. More..
Show ALL 66 Exhibitions | Expo | Launch Events
---

Fred Hates Fashion
FRED HATES FASHION is your MSFW Runway Launch Event for 2014 where runway meets fashion film. In 2013, Fred Hates Fashion redefined the experiential realm of fashion events. Hailed by Fashion TV International as the most forward thinking undergrou.. More..

Melbourne Spring Fashion Week 2014
Melbourne Spring Fashion Week is proudly presented by the City of Melbourne. 30 August to 7 September 2014 Melbourne Spring Fashion Week (MSFW) is one of the City's premier events, supporting and promoting the retail, fashion and design industries.. More..

Melbourne Spring Fashion Week at Southgate
From 29 August-7 September, Melbourne Spring Fashion Week (MSFW) arrives at Southgate with an eclectic range of free exhibitions and displays showcasing innovative emerging designers and the creative process behind some of Melbourne's most celebrated.. More..
| | |
| --- | --- |
| ** Festivals | Fairs Events ** | |

Anywhere Theatre Festival | Frankston
Please select your preferred genre: Cabaret & Music - Circus & Physical Theatre - Comedy - Dance - Drama - Free Events - Interactive - Poetry - Youth & Kids The very first Anywhere Theatre Festival is a festival of performance anywhere but a the.. More..

Craft Cubed 2014
Craft Cubed is our annual festival of experimental, skilled and ideas-based craft and design. This August Craft Cubed returns, this time with a major focus at Fed Square as well as venues big and small across Melbourne & regional Victoria. Feat.. More..

Crown Cuba
Experience all the colours of Cuba at Crown with competitions, FREE Salsa Nights, Cuban Cocktails, Food Specials plus a whole lot more! Every Crown Signature Club member wins at Crown with over $200,000 worth of instant prizes! YOUR DAILY CHANC.. More..
Show ALL 10 Festivals | Fairs Events
---
| | |
| --- | --- |
| ** Films | Festivals & Showing Events ** | |

AICE Israeli Film Festival 2014
Australia Israel Cultural Exchange and Palace Cinemas present AICE ISRAELI FILM FESTIVAL 2014 From riveting, political documentaries to hot-blooded romance, from rollicking comedies to sensitive dramas the AICE Israeli Film Festival presents th.. More..

What's Showing @ IMAX
IMAX at Melbourne Museum provides you with the ultimate movie going experience on the world's 3rd largest screen. IMAX reopened in 2014 with a new screen, sound system and twin IMAX digital projectors. What's showing at IMAX this week | next .. More..
---
| | |
| --- | --- |
| ** Fitness & Fun Events Events ** | |

Free Yoga, Breathing & Meditation | Docklands
All are welcome to a fun and free yoga session every Saturday at the Docklands! From: March1st & every Saturday after (unless there is very bad weather) Times: 11am-12pm Venue: The Hub@Docklands on the outside deck 80 Harbour Esplanade Dockland.. More..

Park SkateFit
Dust off those old skates, start limbering up and join us for some fun, and great workouts, at Albert Park SkateFit. This program has been specifically designed to provide a smooth and safe progression through the skills that are required to get F.. More..

parkrun | Albert Park
Albert parkrun is a FREE weekly 5km event for runners of all standards, which takes place every Saturday at 8am in Albert Park. It is not a race against other runners, but a 5k timed run and it can really be whatever you want it to be, whether tha.. More..
Show ALL 4 Fitness & Fun Events Events
---
| | |
| --- | --- |
| ** Garage Sales | Car Boot Sales Events ** | |

Garage Sales on Today
Check out the Garage Sales on today courtesy of Gazza's Garage Sales. Gazza's Garage Sales is Australia's best known Garage Sales calendar showing every garage sale this weekend and upcoming sales Australia wide. .. More..
---
| | |
| --- | --- |
| ** Group | Club Meetings Events ** | |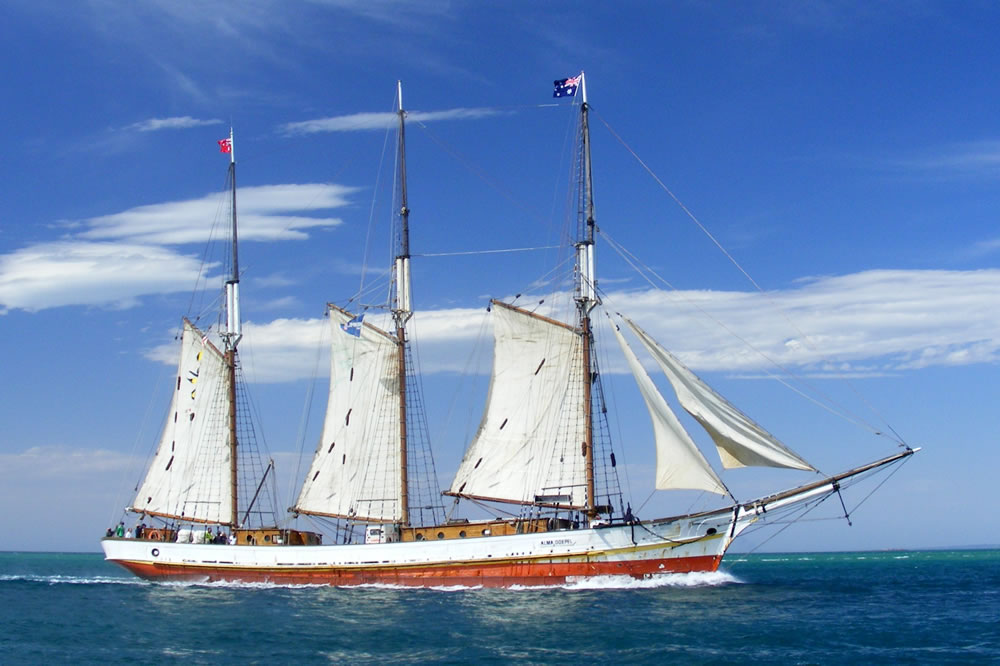 Alma Doepel Restoration Site
The Alma Doepel is a three masted topsail schooner, Australian built and operated, being restored at Docklands by members of the Alma Doepel Supporter's Club. The Alma Doepel Supporter's Club (ADSC) was founded in 1976 "to provide both physical an.. More..
---
| | |
| --- | --- |
| ** Health & Beauty Events ** | |

Makeovers Manicures & Martinis
Set in the vibrant surrounds of Brunswick Mess Hall, this amazing venue takes all the elements of an amazing dining and cocktail experience and smashes them together, creating a concoction that's to everyone's taste! Where: The Brunswick Mess .. More..
---
| | |
| --- | --- |
| ** Historical Locations & Tours Events ** | |

Blood on the Southern Cross
Still the Hottest Show in Town! 'Blood on the Southern Cross' is an explosive multi-million dollar sound-and-light show like nothing you've ever seen before! The story of the Eureka Rebellion, a dramatic battle between gold miners and Governmen.. More..

Cooks' Cottage | Open & Tours
Cooks' Cottage is rebuilt in the picturesque Fitzroy Gardens to commemorate the voyages of Captain James Cook discoverer of Australia. Opening hours Monday to Sunday: 9am to 5pm Cooks' Cottage is not open Christmas Day. Last visitor admitted 4... More..

Coolart Homestead | Open
Coolart Homestead is a magnificent late Victorian mansion situated on the shores of Westernport. Opening Hours: Coolart is open 10:00 AM to 5:00 PM daily except Christmas Day New Years Day and Good Friday. Access is via Lord Somers Road Somers.. More..
Show ALL 12 Historical Locations & Tours Events
---
| | |
| --- | --- |
| ** Markets | Art, Craft & General Events ** | |

A Plus Market - Plus Size Fashion | Preston
A PLUS MARKET is all about PLUS SIZE FASHION: Fresh new independent designer sample sales and fantastic pre-loved bargains. Find the fashion alongside an amazing selection of jewellery, shoes, hand bags, crafts, cosmetics, cakes and treats. P.. More..

Apollo Bay Market
Every Saturday morning showcasing art, craft and produce of the Otways The Apollo Bay Market is on most Saturdays throughout the year and provides and excellent opportunity for a pleasant morning with quality handmade wares, conversation, coffee f.. More..

Babies Bazaar | Albury
Come to the next Babies Bazaar at Major League Indoor Sports for preloved Baby and Children's clothes, accessories and related items. EXPECT TO FIND in excess of 50 stand holders selling their own pre-loved and sometimes new goods ! There's 100.. More..
Show ALL 25 Markets | Art, Craft & General Events
---
| | |
| --- | --- |
| ** Markets | Farmers Food & Produce Events ** | |

Boroondara Farmers' Market | 5th Saturday
The Boroondara Farmer's market is the perfect chance to stock up on farm-fresh supplies and delicious treats. You can purchase all manner of fruit and vegetables free-range eggs handmade pasta and sauces breads jams and biscuits direct from the pr.. More..

Camberwell Fresh Food Market
Produce market selling meat, seafood fruit & vegetables. Great little market. Fresh highest quality produce from fruit & vegetables, seafood, poultry, meats & sausages to gourmet selection of delicatessen items from 5 different deli, superb illy'.. More..
CERES Organic Food & Craft Market
The CERES organic Market and Grocery and Coffee stall are now open 7 days a week. We have live, local bands every Wednesday, Saturday and Sunday mornings between 9-12. The craft market is on every Saturday morning and, coming soon, Sunday morning.. More..
Show ALL 16 Markets | Farmers Food & Produce Events
---
| | |
| --- | --- |
| ** Museum & Science Events ** | |

Australian Football Hall of Fame
The Australian Football Hall of Fame (AFHOF) was established by the AFL in 1996 to recognise and enshrine those who have made a significant contribution to the game. Footy fans can pay homage to these greats in the National Sports Museum at the Me.. More..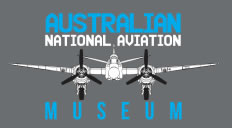 Australian National Aviation Museum | Open
The Australian National Aviation Museum contains the finest collection of Australian made and designed aircraft as well as the broadest collection with representative types covering the development of air travel and military aviation within Australia.. More..

Australian Railway Historical Society Museum | Open
The Australian Railway Historical Society Museum in Williamstown North is open on Saturdays between 12 noon till 5pm. The railway museum is located on Champion Road near the intersection of Kororoit Creek Road and close to the North Williamstown r.. More..
Show ALL 16 Museum & Science Events
---

Blue Beanie / Hat for Essendon
BLUE BEANIE/HAT FOR ESSENDON FOOTBALL CLUB Wear a light blue beanie / hat @ MCG Event :) and show your Bomber support Every week until the finals we are asking ALL Essendon or even non Essendon supporters come to the game wearing either a light.. More..

EPIC Southbank | Open House
This weekend, August 30 & 31. Enjoy the inner city lifestyle and take the tour of the most recently completed apartments by award winning developer Central Equity. Take in the views from the display apartments and see how you can live close to.. More..

Melbourne Day | Saturday 30th August
August 30, 2014 marks 179 years since the city's founding - the day the first European settlers landed on the north bank of the Yarra River from the schooner Enterprize in 1835. This pioneering group was led by Captain John Lancey with Launceston .. More..
Show ALL 6 Open Days Events
---
| | |
| --- | --- |
| ** Parties & Social Events Events ** | |

Karma - Masquerade Party
Karma - Masquerade Party @ K :: Kenobi Bar - 388 Lonsdale St.. More..

Khokolat Koated Saturday's
Resident DJs Damion De Silva, K Dee, Durmy & Timos playing RnB & ol' skool sounds Complimentary Fingerfood included with entry 9:30pm – 11:30pm We are open at Melbourne's home of r&b, Khokolat Bar where else? r & b at work .. More..

Roaring Twenties Drag Ball
Journey back in time to the lavish Drag Balls of Chicago during Prohibition...for a night of vintage erotica, performance and dance! Little Tin Soldier in conjunction with Pop-Up Events presents an amazing 1920's Dance Party combined with stage s.. More..
| | |
| --- | --- |
| ** Performing Arts | Theatre Events ** | |

Activate
Five full length shows take place in performance venues at the La Trobe Uni Bundoora campus. ACTIVATE is our exciting new second semester theatrical season from La Trobe Student Theatre and Film! The season includes five striking plays that have g.. More..

Alan Smithee's Screen Test
Screen Test is back, asking the big questions: Which Pixar film contains hundreds and hundreds of deaths...all in the first few minutes? Can you watch films in space? Why on earth is Honey Boo Boo on DVD? Who would even buy that? In Alan .. More..

Beyond Babylon
In a rundown motel room in the distant future, Jericho finds himself in the middle of a nightmare. Held hostage by a mysterious and dangerous woman, his only chance at survival is to convince her of why she shouldn't kill him. Jericho is about .. More..
Show ALL 23 Performing Arts | Theatre Events
---
| | |
| --- | --- |
| ** Pet | Animal Events Events ** | |

Dog Shows & Trials
Dogs Victoria presents dog show and trials every weekend throughout Victoria.. All Breeds Show Obedience Trials Obedience Trials Pug Shows For further events or to learn more about any of the listed disciplines or venues, please visit www.do.. More..

My Best Friend
My Best Friend is a walk through Edinburgh Gardens in memory of all the beloved canine companions who are no longer with us. Dead dogs don't often make for great art. But artist Malcolm Whittaker is hoping to change that this weekend, when he.. More..
---
| | |
| --- | --- |
| ** Pop-Up Shops Events ** | |

Round She Goes Pop Up at MSFW
Round She Goes Fashion Market is celebrating the launch of their online market with a week-long pop-up event in the city as part of Melbourne Spring Fashion Week! Each day, Round She Goes will showcase different sellers for you to shop from that .. More..
---
| | |
| --- | --- |
| ** Public Awareness Events ** | |

Celebrate Recovery Australia Event
Thinking about, Planning or Running a Celebrate Recovery ministry at your Church? You are INVITED and ENCOURAGED to join us for this informative day. Take advantage of this opportunity to train, network and learn more about CELEBRATE RECOVERY a.. More..

Melbourne Day | Free Family Fun Day
Melbourne turns 179 in August - and Melburnian's are invited to help the old girl celebrate. The Melbourne Day Committee is hoping to get as many people as possible joining 30 August events to gain a greater understanding and pride in their city's.. More..

Tradies National Health Month
Steel Blue and the Australian Physiotherapy Association have created Tradies National Health Month to focus on educating and engaging tradies on the importance of full body health and safety, with handy tips and hints tailored to the needs of a tradi.. More..
Show ALL 4 Public Awareness Events
---

Remembrance Services @ The Shrine
Remembrance Services held at the Shrine of Remembrance. Remembrance Services on a Sunday, honour all units no longer able to make the pilgrimage to the Shrine. Monthly weekday memorial services commemorate specific units and their efforts in c.. More..
---
| | |
| --- | --- |
| ** Sales | Special Offers Events ** | |

Chapel Street Precinct Winter Escape
Stay and explore Melbourne's newest neighbourhoods shopping gems, cafes and local hot spots With shopping, cafes, treasures of another era and local hot spots to please even the fussiest of barflies, it's time to embrace winter with a weekend esca.. More..

Melbourne Central Shopping Festival
There will be over 200 offers & events celebrating local style, street art and food. With a stunning laser light show in Shot Tower Square, free mini styling sessions, street food pop-ups and more, this is an event you can't afford to miss! P.. More..

Melbourne Park N Sell
The Best Place to Buy and Sell your Vehicles. Melbourne Park N Sell launches new weekend buy, sell and swap events for private buyers and motor vehicle dealers The internet may be the fastest way to browse through vehicles for sale, but you st.. More..
Show ALL 4 Sales | Special Offers Events
---
| | |
| --- | --- |
| ** Seminars | Lectures | Talks Events ** | |

A Day of Power & Leadership
Are you looking for a job or to change your career? A Day of Power and Leadership Saturday 30th August 2014 Where: Narre Community Learning Centre, 4B Malcolm Court, Narre Warren Supported by Narre Community Learning Centre When: 10.0.. More..
Creation Health Seminar
Do you want to take better control of your health? Join us in this series of seminars where you can simply and effectively add not only years, but also quality to your life. Maximise your physical, mental and spiritual well-being through 8 life-tr.. More..

Trading Super Investing | Future Wealth Forum
Trading Super Investing - Future Wealth Forum is the leading event in Australia dedicated to educating investors of all levels. Attend over 50 FREE seminars and 10 in-depth paid workshops from Australia's leading independent experts. All alongsid.. More..

Eureka Skydeck 88 | Open
Created to reach for the sky nothing you have ever experienced will prepare you for the awe inspiring view of Melbourne from the Southern Hemisphere's highest viewing platform. Skydeck 88 is the only observation deck in the world that can thrill .. More..

Federation Square | Open
Federation Square never closes Melbourne's most prominent meeting place and unique cultural precinct brings together a creative mix of attractions museums and galleries and the finest of dining with its many restaurants cafes and bars. Federati.. More..
Healesville Sanctuary | Open
Explore a bushland haven for Australian wildlife at Healesville Sanctuary just one hour from Melbourne in the stunning Yarra Valley wine region. HOW TO GET HERE Healesville Sanctuary is located on Badger Creek Road Healesville Vic. 3777 Take.. More..
Show ALL 8 Sightseeing Events
---
| | |
| --- | --- |
| ** Sporting Fixtures Events ** | |

AFL Premiership Games | 2014
The next (and final) round of the AFL Premiership season is round 23. Games in bold are played in Melbourne. Friday, 29 August --> Collingwood v Hawthorn MCG 7:50PM Saturday, 30 August --> Carlton v Essendon MCG 1:45PM --> Fremantle v.. More..

Footy in the Backbar
Want a better way to enjoy the run to the footy finals? Gather your friends and head to the Backbar at the Vincent. We've given it a rework, thrown open the doors and put together a simple and value-crammed package. $40 all-inclusive from firs.. More..

Greyhound Racing @ The Meadows
The Meadows races every Saturday night and is a multi-purpose function venue that hosts a range of raceday and non-raceday events throughout the year. With the capacity to provide function and conference facilities for up to 600 people, The Meadow.. More..
Show ALL 8 Sporting Fixtures Events
---

Card Collectors Fair
The Card Collectors Fair takes place on 5th Saturday months except when the 5th Saturday falls in Easter. Card Auction, Raffle, Special sales (proceeds to Charity) Various stall holders selling Antique, vintage and modern cards. Good day for all.. More..
---
| | |
| --- | --- |
| ** Television Shows Events ** | |

AFL Footy @ Channel 7
Channel Seven will return in March 2014 with its coverage of the 2014 AFL season. Seven coverage includes live games on Friday night, Saturday afternoon, Saturday night and Sunday. An impressive range of commentators and specialists promising '.. More..

AFL Footy @ Foxtel
With unparalleled coverage of the AFL Premiership Season, FoxFooty on Foxtel is the place to be for every footy fan. Watch every game of every round LIVE in HD with no ad-breaks siren to siren. Plus excellent coverage, game reviews, statistical.. More..

Coxy's Big Break
Coxy's Big Break is a travel show where you can find great things to do from the comfort of your armchair. Destinations throughout more than 300 episodes Coxy's Big Break has criss-crossed every corner of Australia; from the magnificent Great Oc.. More..
| | |
| --- | --- |
| ** Tours & Trips Events ** | |

A Very Fine Yarn | Creswick Woollen Mills
The Creswick Woollen Mills tourism experience "A Very Fine Yarn" showcases the journey of fibre; all the way from its source on the alpaca, through the manufacturing process and how it ends up on the shop shelf. The exhibit gives a great insight .. More..

African Food Tour
AFRICAN FOOD TOUR Join this 3 hour Melbourne African food tour and discover the unique blend of Indian, French, British, Egyptian and Turkish flavours that the cuisine is known for while taking in the sights and sounds of all the city's famous lan.. More..

Carlton & United Brewery Tour
Come behind the scenes at the home of Australia's favourite beers - Carlton Draught, VB, Pure Blonde, Foster's and more... Join our friendly guides for a fun and interactive tour of the country's largest brewery, where you can see how over 2 mill.. More..
Show ALL 32 Tours & Trips Events
---
| | |
| --- | --- |
| ** Workshops | Classes & Clinics Events ** | |

Awakening The Soul
Awakening The Soul, Intuitive and Spiritual Development classes where 'The journey of the Soul begins with a circle of Light'. The Soul emerges when we awaken from the sleep of our daily life and look beyond our five senses to discover a richer an.. More..

Creative Saturdays | Wild@heART Community Arts
Wild@heART Community Arts runs fully accessible creative arts workshops on Saturday afternoons from 1-5pm at Creeds Farm Living and Learning Centre, 2 Snugburgh Way, Epping. The workshops are for people living with disability at home with their famil.. More..

Pizza Master Class | Adults & Kids
If you've ever wanted to know what it takes to make pizza like a pro, who better to learn from than the man crowned best in the world? Johnny Di Francesco, owner of 400 Gradi and the pizza extraordinaire who recently took out the #1 spot at the C.. More..
Show ALL 4 Workshops | Classes & Clinics Events
---
| | |
| --- | --- |
| ** Workshops | Classes & Clinics - Kids Events ** | |

Bentleigh Calisthenics Enrolments
Bentleigh Calisthenics College is accepting enrolments for 2014 now. We have places available in all age groups. Ages 3 – 99 years NEW STUDENTS WELCOME Bentleigh Uniting Church Hall 497 Centre Road Bentleigh To register your interest please.. More..

Pastello – Draw Act
As part of the NGV commitment to design and children's programming, Italian design duo Erika Zorzi and Matteo Sangalli of Mathery Studio have designed a new immersive kids space that broadens our appreciation of the simple act of drawing. Pastello.. More..

Sportsworks
Stretch your mind and muscles at Sportsworks! Take the sporting challenge at Sportsworks and learn all about the science behind moving your body. Race Cathy Freeman. Test your skill as an extreme snowboarder or a soccer goalkeeper. Measure your.. More..
Show ALL 4 Workshops | Classes & Clinics - Kids Events
---
| | |
| --- | --- |
| ** Worship | Faith | Spiritual Events Events ** | |

Paryushana Parva
August 30 Paryushana Parva ** - Jains Religious days and holidays for 2014 celebrated in Melbourne. JANUARY 2014 1 Mary, Mother of God - Catholic Christian Feast of St Basil - Orthodox Christian Ga.. More..
---
| | |
| --- | --- |
| ** Zoological & Farms Events ** | |

Ballarat Wildlife Park
The Ballarat Wildlife Park is the brainchild and dream of Mr Greg Parker who moved to Ballarat to open his own Wildlife Park based upon his love of Australian native animals and reptiles and his extensive experience in the zoo industry. The Park open.. More..

Bundoora Park Children's Farm | Open
Bundoora Park Children's Farm is part of Cooper's Settlement located in Bundoora Park. Families can visit and experience a real life urban farm. Urban farm presents an authentic farm experience with a variety of animals to touch and hold. Feed.. More..

Collingwood Children's Farm | Open
Situated on 7 hectares of land just 4 kms from Melbourne's CBD the Collingwood Children's Farm provides a unique educational and fun country experience for city folk. Family Day - First Sunday of each Month Farmers' Market - Second Saturday of e.. More..
Show ALL 7 Zoological & Farms Events
---