What's On | Thursday 24th July 2014..
| | |
| --- | --- |
| ** Children | Family Events ** | |

Enchanted Maze Garden
Everyone from kids to kids-at-heart are invited to discover The Enchanted Maze Garden. The Enchanted Maze Garden is an award winning natural attraction nestled in the beautiful hinterland of Arthurs Seat. From humble beginnings, the Enchanted Maze.. More..

Giant Sky Wheel | Geelong Waterfront
Come along and ride the largest travelling Ferris Wheel in the southern Hemisphere located now at the Geelong Waterfront! The oldest piece of carnival, the Ferris Wheel brings magic and nostalgia to any event or city skyline. Whether you're young,.. More..

Kid Confident Program | 5-14yo
KID CONFIDENT Point Cook 6-week program for kids 5 – 14 years Does your child lack confidence or have low self-esteem? Is your child afraid of public speaking or has trouble with nerves? Is your child shy or has difficulty standing up to bull.. More..
Show ALL 11 Children | Family Events
---

Eroni's Circus | Healesville
Melbourne's favourite family circus!! Eroni's Circus is a high quality, traditional, touring circus. We aim to bring a show with a difference, with inspiration drawn from old world, vintage style of circus presentation. We feature gorgeous and.. More..
---
| | |
| --- | --- |
| ** Comedy & Magic Events ** | |

Chevrons | Open Mic Comedy
Where comedy earns its stripes Thursdays & Fridays at 8:30 Each week we find the best up-and-coming comedians around town, mix in some established names looking to polish new material and present them to you in a neat little package. See the n.. More..

Commedia Dell Parte | Stand Up Comedy
Thursday Night Comedy at The George Lane Bar, 1 George Lane, St Kilda. Every week we feature established Stand Up Comedians along side Melbournes best up and coming comedy stars. Commedia Dell Parte at The George Lane Bar feature up and coming .. More..

Five Boroughs Comedy
Melbourne's biggest top quality night of comedy is here! Every Thursday night, Five Boroughs Comedy (formerly Softbelly Comedy) has some of the biggest names in Australian comedy, in a funky inner-city surrounding. So far we've had Adam Hil.. More..
Show ALL 8 Comedy & Magic Events
---
| | |
| --- | --- |
| ** Community Events Events ** | |

Creative Corner
Community radio program on 88.9 WYN FM. Segments include Book Chat (1st Thursday of the month) Curtain Call (2nd & 3rd Thursday of the month) A modern Arts show with great music and guests. If you would like to be a guest please e-mail ta.. More..
---
| | |
| --- | --- |
| ** Competitions & Prizes Events ** | |

Maritime Art Awards & Exhibition | Art Prize
Since 2002 the Mission to Seafarers Victoria maritime art prize has exhibited the work of over 700 artists and fast become recognised as Australia's leading maritime art award. Prize money awarded to date has exceeded $129,000 and the organisation ha.. More..
---
| | |
| --- | --- |
| ** Concerts | Music Events ** | |

Balaclava Hotel Open Mic
Open mic night every Thursday at Balaclava Hotel. Every Thursday from 7:30pm! For Musicians Host: Erik Parker Registration from 7pm Byo instruments Singers! Feel free to come along even if you don't accompany yourself. Spontaneous jams .. More..

Bessie's Blues Bar
Collingwood's Agent 284 Restaurant & Cocktail Bar is set to sing the Blues. Featuring live Blues bands and DJs every Thursday at Agent 284! A fully licensed bar complete with a large variety of local microbrews and ciders (not an imported bee.. More..

Britney Spears: The Cabaret
Not so much a cabaret show as a cry for help, Britney Spears: The Cabaret has had acclaimed seasons in Sydney, Melbourne, Brisbane, and at the Adelaide Cabaret Festival and will play at Chapel Off Chapel from 23 July - 10 August 2014. Hilariously .. More..
Show ALL 28 Concerts | Music Events
---
| | |
| --- | --- |
| ** Conferences | Conventions Events ** | |

DIY Arts Buisness Seminar Series 2014
The DIY Arts Business Seminar Series is for independent artists and musicians and aims to demystify the scary stuff! All seminars are FREE but registrations are essential. .. More..
---
| | |
| --- | --- |
| ** Culinary | Wine & Dining Events ** | |

Bangers & Mash Thursday
Chef's choice gourmet bangers with creamy mash & gravy. $20 with a glass of house wine, pot of Boag's draught or soft drink Available every Thursday this Winter from 5pm. Bookings welcome but not essential .. More..
Dracula's Cabaret Dinner & Show
Bloodbath is an insane bouillabaisse of aerial acrobatics, suicide circus, mind-warping optical illusions and gender-bending, tummy clutching comedy! Bloodbath - The Show Submerge your senses and dive in for an evening of sensuous burlesque, slic.. More..

Food Trucks @ The Emerald Peacock
The Emerald Peacock is thrilled to announce a new culinary concept and collaboration. Experience the food truck phenomenon in our cocktail lounge or on the rooftop! It's fair to say that some of Melbourne's best grub now comes on wheels an.. More..
Show ALL 15 Culinary | Wine & Dining Events
---
| | |
| --- | --- |
| ** Exhibitions | Art & Photo Events ** | |

6° Of Separation
19 July 2014 - 23 August 2014 Venue: Arts Project Australia Opening: 19 July 2014, 3pm-5pm Portraiture in Western culture dates back to antiquity to tell stories about individuals and provide insights into their history, identity and culture. Ar.. More..

Abigail Varney: METIS
Metis; male bodied, feminine people, captures the subtleties of modern gender and the way their unique environment encapsulates a notion of expressive style. Abigail's subjects are joined in celebration on women's day held at the Blue Diamond Soc.. More..

Annexe Oh
In July 2014 Sarah K is opening an annexe of Gallery Oh at Mr Kitly in Melbourne. Annexe Oh is being launched with a retrospective exhibition of all the works that have been shown at Gallery Oh since it opened. This special launch event presents .. More..
Show ALL 81 Exhibitions | Art & Photo Events
---
| | |
| --- | --- |
| ** Exhibitions | Expo | Launch Events ** | |

Antipodean Steampunk Exhibition
Contemporary technology and Victorian styling will collide in spectacular fashion during The Antipodean Steampunk Exhibition at Tasma Terrace. If today's technology had been introduced in the 19th century, what would the world look like? The Anti.. More..

Art of the Table
Exquisitely decorated porcelain plates surrounded by cutlery and highlighted with sparkling glassware – a well-laid dining table can be a work of art. An exhibition at the National Gallery of Victoria, Art of the Table, explores dining practices .. More..

Australian National Brooch Show 2014
The Australian National Brooch Show 2014 presents a unique exhibition, showcasing 278 imaginative and unusual contemporary brooches by artists from across Australia. • Mabina Alaka • Ricardo Alves-Ferreira • Cheryle Bannon • Adrienne Barrington • .. More..
Show ALL 42 Exhibitions | Expo | Launch Events
---
| | |
| --- | --- |
| ** Festivals | Fairs Events ** | |

American Songbook Festival
MELBOURNE RECITAL CENTRE PRESENTS The American Songbook Festival 'The only thing better than singing is more singing.' - Ella Fitzgerald In June and July, a colourful line-up of international and local jazz, cabaret and Broadway stars perform .. More..

Gertrude Street Projection Festival 2014
GERTRUDE STREET PROJECTION FESTIVAL 18th-27th JULY 2014 The festival celebrates projection art and lets us see familiar spaces and buildings in new, inspired ways. It's a collaborative, volunteer effort of artists and traders, residents and commu.. More..

Snowman's Festival | Lake Mountain
Lake Mountain Alpine Resort is encouraging families to grab a carrot and their creativity and head up to the mountain to enter the inaugural Australian Snowman Festival. Best Snowman Taking place from July 1 to August 31, visitors will take to .. More..
| | |
| --- | --- |
| ** Films Festivals & Showing Events ** | |

Next Gen | MIFF
MIFF established the Next Gen program in 2007 to enrich the cinema experience for younger viewers, and to stimulate discussion and social awareness. The films in 2014 offer movie lovers of all ages the chance to see intelligent, entertaining and dive.. More..

Scandinavian Film Festival 2014
Scandinavian Film Festival 2014 Festival Dates: 10 July, 2014 - 27 July, 2014 Participating Cinemas: Palace Cinema Como, Palace Brighton Bay The inaugural Scandinavian Film Festival is set to heat up the Australian Winter this July with the cool.. More..

What's Showing @ IMAX
IMAX at Melbourne Museum provides you with the ultimate movie going experience on the world's 3rd largest screen. IMAX has reopened with a new screen, sound system and twin IMAX digital projectors. What's showing at IMAX this week --> ANT.. More..
| | |
| --- | --- |
| ** Group | Club Meetings Events ** | |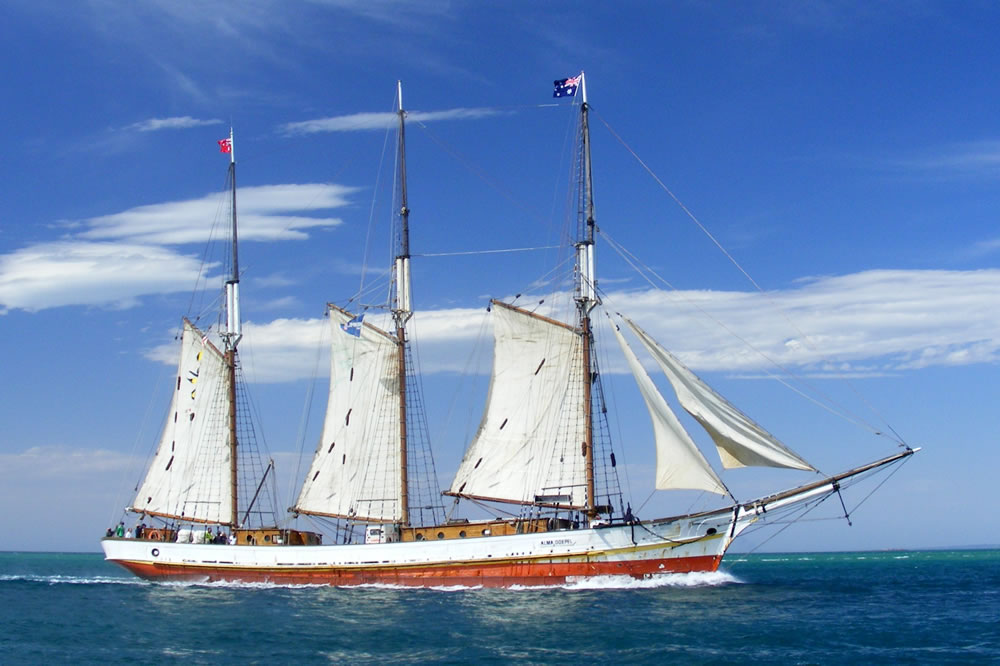 Alma Doepel Restoration Site
The Alma Doepel is a three masted topsail schooner, Australian built and operated, being restored at Docklands by members of the Alma Doepel Supporter's Club. The Alma Doepel Supporter's Club (ADSC) was founded in 1976 "to provide both physical an.. More..

Rotary Club of Collingwood
Rotary Club of Collingwood meets Thursday at 12-30pm for 1-00 pm Leinster Arms Hotel, 66 Gold Street Collingwood 3066. The Rotary Club of Collingwood distributes the "The Original" Plum Pudding, Whisky Cake and Shortbread Biscuit Project. This.. More..
---
| | |
| --- | --- |
| ** Historical Locations & Tours Events ** | |

Blood on the Southern Cross
Still the Hottest Show in Town! 'Blood on the Southern Cross' is an explosive multi-million dollar sound-and-light show like nothing you've ever seen before! The story of the Eureka Rebellion, a dramatic battle between gold miners and Governmen.. More..

Cooks' Cottage
Cooks' Cottage is rebuilt in the picturesque Fitzroy Gardens to commemorate the voyages of Captain James Cook, discoverer of Australia. James Cook was born on the 27th October 1728 in a thatched cottage at Marton-in-Cleveland which was demolished .. More..

Coolart Homestead
Coolart Homestead is a magnificent late Victorian mansion situated on the shores of Westernport. In the superb grounds are ever-changing wetlands that you can view from the observatory, and a lagoon where thousands of Australian white ibis nest every.. More..
Show ALL 11 Historical Locations & Tours Events
---
| | |
| --- | --- |
| ** Markets | Art, Craft & General Events ** | |

Brunswick Market
Walk into 661 Sydney Road and walk into another experience that is hidden from the street – BRUNSWICK MARKET - a range of fresh food and products opens up to you as you browse the aisles, including: -:- fresh meat, chicken, fish; -:- a mini sup.. More..

Clayton Campus Market
The Clayton campus market takes place every Wednesday, Thursday and Friday in the courtyard at the northern end of the Campus Centre (building 10) at Clayton campus. A wide variety of stalls and products encompassing everything from clothing, fru.. More..

East Bentleigh Primary School Community Market
A wonderful community market held every Thursday* afternoon between 2.30pm and 4.30pm within the grounds of East Bentleigh Primary School. Market stalls include Fresh Organic Produce, handmade felt toys, jams and preserves, class fund raising stal.. More..
Show ALL 4 Markets | Art, Craft & General Events
---
| | |
| --- | --- |
| ** Markets | Farmers Food & Produce Events ** | |

Camberwell Fresh Food Market
Produce market selling meat, seafood fruit & vegetables. Great little market. Fresh highest quality produce from fruit & vegetables, seafood, poultry, meats & sausages to gourmet selection of delicatessen items from 5 different deli, superb illy'.. More..

Collingwood Estate Fruit and Vegie Market
The Collingwood Estate Fruit and Vegie Market runs every Thursday, rain, hail or shine, behind the Atherton Gardens Old Milk Bar. An innovative idea to set up two Community Food Markets has brought fresh fruit and vegetables to the residents of h.. More..

Footscray Market
Footscray Market is a large indoor market with a large range of produce and general goods opposite Footscray Railway Station. This frenetic covered food market is laden with seductive produce: you'll find lotus flowers, pigs' ears, coriander and .. More..
Show ALL 10 Markets | Farmers Food & Produce Events
---
| | |
| --- | --- |
| ** Museum & Science Events ** | |

ANZ Banking Museum
The ANZ Banking Museum is housed in the lower ground floor of the 'Gothic Bank' at 380 Collins Street, Melbourne. It was first opened in May 1985 to commemorate the 15Oth anniversary of the granting of a Royal Charter to the Bank of Australasia, .. More..

Australian Football Hall of Fame
The Australian Football Hall of Fame (AFHOF) was established by the AFL in 1996 to recognise and enshrine those who have made a significant contribution to the game. Footy fans can pay homage to these greats in the National Sports Museum at the Me.. More..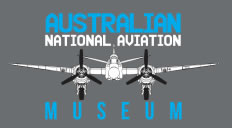 Australian National Aviation Museum
The Australian National Aviation Museum contains the finest collection of Australian made and designed aircraft, as well as the broadest collection, with representative types covering the development of air travel and military aviation within Austral.. More..
Show ALL 19 Museum & Science Events
---

B-24 Liberator Bomber Restoration
You are invited to call in and see the great restoration work being carried out on the B-24 Liberator by the many volunteers on Tuesdays, Thursdays and Sundays between the hours of 9:30am and 3:30pm. Restoring Australia's only surviving B-24 Liber.. More..

What's On in Yarra Valley
Browse all the fabulous things you can see and do while in the Yarra Valley wineries and breweries, beautiful natural scenery and walks, and great attractions! What's On Presented by Visit Yarra Valley and the Yarra Valley Visitor Information .. More..
---
| | |
| --- | --- |
| ** Performing Arts | Theatre Events ** | |

A Little Touch of Chaos
A Little Touch of Chaos 18 Jul 2014 - 26 Jul 2014 Sometimes the most unlikely of people make the most unlikely of families. Based loosely on the author's family, A Little Touch of Chaos is a modern day fable about the psychology of in-bred gui.. More..

Ambition
'Ambition' is a collection of eight new, short plays written by some of Melbourne's best emerging playwrights – who also happen to be women. Baggage is proud to present these new works, commissioned from writers uncovered in the Mad Women Monolog.. More..

Burlesque Cabaret @ Bohemia Club
At Bohemia, there is something for every taste, from the sublime to the ridiculous, the base to the refined. Laughter and horror, joy and tears, sin and sensuality. Music, Dance, Cabaret, Burlesque, Circus and Art for Art's sake! WEEKLY SHOWS THU.. More..
Show ALL 21 Performing Arts | Theatre Events
---
| | |
| --- | --- |
| ** Pet | Animal Events Events ** | |

Cat Cafe
Melbourne loves its coffee and it loves its pets. Combine the two and you have a pet cafe. Pet friendly establishments that welcome our furry friends. Ahhh, but its not what you are thinking. Unlike dog friendly cafes where you can take you.. More..
---
| | |
| --- | --- |
| ** Pop-Up Shops Events ** | |

Street/Lab | Northland Pop-Up
Kiss Chacey is a brand synonymous with the young, fashion conscious youth of Australia. The label has built its reputation through high quality, Australian designed men's fashion, drawing on International and local trends to produce high end and .. More..
---
| | |
| --- | --- |
| ** Public Awareness Events ** | |

Federation Bells
The delightful Federation Bells are located in Birrarung Marr park behind Federation Square in Melbourne. Federation Bells comprise 39 upturned bells cast in bronze alloys and range from 500 grams to 1.2 tonnes. Following a recent refurbishme.. More..

Melbourne Rare Book Week 2014
MELBOURNE RARE BOOK WEEK JULY 17–27 2014 presented by the Australian & New Zealand Association of Antiquarian Booksellers (ANZAAB) For the love of books Melbourne Rare Book Week commenced in 2012 as a partnership between ANZAAB, the University.. More..

UNAA Media Awards 2014 | Call for Nominations
Nominations for the UNAA Media Awards 2014 are now OPEN. United Nations Association of Victoria Journalists and producers whose work has appeared in the Australian media between 1 September 2013 and 1 September 2014 are encouraged to nominate no.. More..
Show ALL 4 Public Awareness Events
---

Remembrance Services @ The Shrine
Remembrance Services held at the Shrine of Remembrance. Remembrance Services on a Sunday, honour all units no longer able to make the pilgrimage to the Shrine. Monthly weekday memorial services commemorate specific units and their efforts in c.. More..
---
| | |
| --- | --- |
| ** Sales | Special Offers Events ** | |
The Collector | Auction Night
With 30 years of experience in the antique and collectables industry The Collector is the only auction house holding collectable auctions on a weekly basis. Auctions held every Thursday evening at 6pm We have lots of collectables this week to c.. More..
---
| | |
| --- | --- |
| ** Sporting Fixtures Events ** | |

Commonwealth Games at The Wharf Hotel
Watch all the highlights and replays of the 2014 Glasgow Commonwealth Games over 5 plasma screens! Riverside location | Full a la carte menu available If an Aussie wins gold we'll even shout you a drink to celebrate! Group bookings welc.. More..

Le Tour De France | Domestique
This July The Shadow Electric in cooperation with Treadlie Magazine is proud to present key stages of Le Tour de France the race that stops a nation (sleeping). In it's 3rd year in an exciting new venue Domestique will once again lend its cozy con.. More..

Le Tour De France | The Vincent
Watch all the action of Le Tour De France live on the big screen. Enjoy bar snacks and drinks till late. The stages STAGE - TYPE - DATE - START AND FINISH - DISTANCE - DETAILS 1 - Flat - Saturday, July 5th - Leeds > Harrogate - 190.5 km -.. More..

Model Railways & Collectables | Swapmeet
Melbourne's Premier Model Railway & Collectable Swap meets, Fairs, Sales & Exhibitions Thursday 24th July: Melbourne's Largest Monthly Swapmeet, 7.30pm (stallholders 6.45pm). Scout Hall, Mahoneys Reserve, Mahoneys Road, Forest Hill. Melways Map 62.. More..
---
| | |
| --- | --- |
| ** Television Shows Events ** | |

31 Questions | TV Gameshow | FREE Audience Tix
It's the TV trivia game show all the cool kids are ignoring! Come watch RMITV film Season 3 of 31 Questions for C31. Join David M. Green, Anthony McCormack and Sophie Loughran as trivia questions, points and fabulous prizes are distributed to .. More..

AFL Footy @ Channel 9
Channel 9 in Melbourne returns with its coverage of the 2014 A.F.L. Football season. Nine footy shows include.. --> Footy Classified (Mondays), --> Footy Show (Thursdays) --> The Sunday Footy Show --> TAC Cup: Future Stars (Sunday) F.. More..

AFL Footy @ Foxtel
With unparalleled coverage of the AFL Premiership Season, FoxFooty on Foxtel is the place to be for every footy fan. Watch every game of every round LIVE in HD with no ad-breaks siren to siren. Plus excellent coverage, game reviews, statistical.. More..
Show ALL 6 Television Shows Events
---
| | |
| --- | --- |
| ** Tours & Trips Events ** | |

A Very Fine Yarn | Creswick Woollen Mills
The Creswick Woollen Mills tourism experience "A Very Fine Yarn" showcases the journey of fibre; all the way from its source on the alpaca, through the manufacturing process and how it ends up on the shop shelf. The exhibit gives a great insight .. More..

African Food Tour
AFRICAN FOOD TOUR Join this 3 hour Melbourne African food tour and discover the unique blend of Indian, French, British, Egyptian and Turkish flavours that the cuisine is known for while taking in the sights and sounds of all the city's famous lan.. More..

Carlton & United Brewery Tour
Come behind the scenes at the home of Australia's favourite beers - Carlton Draught, VB, Pure Blonde, Foster's and more... Join our friendly guides for a fun and interactive tour of the country's largest brewery, where you can see how over 2 mill.. More..
Show ALL 24 Tours & Trips Events
---
| | |
| --- | --- |
| ** Trivia and Quiz Events ** | |

FAME Trivia
FAME Trivia runs trivia nights Monday through Thursday full of questions, music and audience participation that creates a competitive and fun-filled environment. Mondays Time Host Arcadia Hotel, South Yarra 8:00 PM Louise Crawford Excelsior .. More..

Funky Bunch Trivia Night
Funky Bunch trivia nights in Melbourne... Check out all the current venues running weekly pub trivia nights in Melbourne. Monday night trivia The Joint Bar – 8pm pub trivia 35 Elizabeth St, Melbourne (03) 9620 5100 The Hawthorn 8pm 48.. More..

Melbourne Trivia | Quiz
Melbourne Trivia Co host Melbourne's most popular trivia quiz events. Melbourne Trivia has a reputation for presenting funny and enjoyable trivia events around Victoria. We're proud that the most frequent comment we hear about our events is how pr.. More..
Show ALL 7 Trivia and Quiz Events
---
| | |
| --- | --- |
| ** Workshops | Classes & Clinics Events ** | |

Creativity Australia | With One Voice
No matter what age you are or what language you speak, singing offers opportunities to learn, grow, and express who you are. Share the joy of song at your local With One Voice choir. There are no auditions – everyone is welcome! Rehearsals are led.. More..

Italian Cooking Master Class at Olivigna
Melbourne's Italianate food and wine destination Olivigna, set on 20 stunning acres in Warrandyte, has announced a series of salami and pasta masterclasses. Artisan Pasta Master Class Participants will learn how to make their own pasta from Pie.. More..

Salsa Dance Class | Free
The Salsa Foundation Come and try our FREE (Yes, that's right, FREE) Beginners Salsa Dance classes in Melbourne CBD! The Salsa Foundation offers FREE beginners Salsa classes every week, Wednesday and Thursday nights from 5:30pm. It's a great w.. More..
Show ALL 5 Workshops | Classes & Clinics Events
---
| | |
| --- | --- |
| ** Workshops | Classes & Clinics - Kids Events ** | |

Sportsworks
Stretch your mind and muscles at Sportsworks! Take the sporting challenge at Sportsworks and learn all about the science behind moving your body. Race Cathy Freeman. Test your skill as an extreme snowboarder or a soccer goalkeeper. Measure your.. More..
---
| | |
| --- | --- |
| ** Worship | Faith | Spiritual Events Events ** | |

Regular Buddhist Meditation and Talks
Are you looking for an opportunity to learn more about Buddhism and meditation? Come and join us for our regular buddhist meditation sessions every Tuesday and Thursday at the Diamond Way Buddhist Meditation Centre at Albert Park beach. Every s.. More..
---
| | |
| --- | --- |
| ** Zoological & Farms Events ** | |

Ballarat Wildlife Park
The Ballarat Wildlife Park is the brainchild and dream of Mr Greg Parker who moved to Ballarat to open his own Wildlife Park based upon his love of Australian native animals and reptiles and his extensive experience in the zoo industry. The Park open.. More..

Bundoora Park Children's Farm
Bundoora Park Children's Farm is part of Cooper's Settlement located in Bundoora Park. Families can visit and experience a real life urban farm. Urban farm presents an authentic farm experience with a variety of animals to touch and hold. Feed.. More..

Collingwood Children's Farm
Situated on 7 hectares of land just 4 kms from Melbourne's CBD, the Collingwood Children's Farm provides a unique, educational and fun country experience for city folk. The Farm provides inner city children and their families access to animals, a.. More..
Show ALL 10 Zoological & Farms Events
---