What's On | Thursday 2nd October 2014..
| | |
| --- | --- |
| ** Charity | Fundraisers Events ** | |

An Art & Film Feast
Studio 106 presents: an ART and FILM FEAST Spring into Spring with a night of art and film at The Sandpit in St Kilda. A fundraiser for Studio 106. Thursday 2 October, 2014, 7-10pm. Art auctions, art for sale, giveaways, drinks and a progr.. More..

Girls Night In | Cancer Council
Join the 50,000 Victorian women attending a Girls Night In this October and turn a get together with the girls into a powerful fundraiser for Cancer Council Victoria to support women facing cancer. Girls Night In is a great excuse to spend time wi.. More..

Home Lottery | Royal Melbourne Hospital
The Royal Melbourne Hospital Home Lottery is inviting you to Go BIG and Win Big! that moment you win... ...could change your life! Win the Grand Prize Showhome and live mortgage free. Drive an Aston Martin or drive to the bank with $250,000 in.. More..
| | |
| --- | --- |
| ** Children | Family Events ** | |

School Holiday Guide | Spring
Our exclusive guide to keep the kids entertained during the Spring School Holidays, running from September 20 to October 5, 2014. Keep the kids active and busy these school holiday's with these fabulous idea's. Family Fun! All Day Holiday Acti.. More..

Avenel Maze | Open
Avenel is a very different maze to those of England's Hampton Court or France's Palace of Versailles. For one thing it is set in a stunning Australian landscape overlooking through gum trees filled with cockatoos magpies and parrots the hazy Goulburn.. More..

Be a Bug Explorer at Melbourne Zoo
Explorers get ready! This spring, bring the kids to Melbourne Zoo for the chance to discover a world of bugs like no other. Start your journey by trekking the bug trail on a self-guided tour around the zoo. You will visit a number of bug species .. More..
Show ALL 44 Children | Family Events
---

Circus Latino | Airport West
Circus Latino is a dynamic and exciting show that thrills and captivates audiences of all ages. Featuring talented performers from Argentina and Australia, you will be amazed at our daring aerial acts, marvel at the tricks performed with fire, ho.. More..

Circus Royale | Corio
Circus Royale is a totally professional traditional circus staged in a luxury tent featuring International circus stars. High wire walkers, swing trapeze, clowns, acrobats, sabateco dancers, drummers, jugglers, contortion. A total of 6 humane ani.. More..

Eroni's Circus | Taylors Lakes
Melbourne's favourite family circus!! Eroni's Circus is a high quality, traditional, touring circus. We aim to bring a show with a difference, with inspiration drawn from old world, vintage style of circus presentation. We feature gorgeous and.. More..
Show ALL 4 Circus Events
---
| | |
| --- | --- |
| ** Comedy & Magic Events ** | |

Anthony Jeannot is Unaccept-a-bubble
A comedy show about life, love and bubbles. I want to talk to you about stuff that's important to me. Stuff like love, and how it shapes our lives, a little bit about hope and how hard it is to hang on to, and a lot about bubbles and how awesome .. More..

Arj Barker: Keeper or Crapper
Join Arj Barker for an hour of future classics! Some call it a work-in-progress. He calls it… Arj Barker: Keeper or Crapper 2014. Returning to one of his favorite festivals, Arj invites you on his journey to uncover some brand new comedy gold! Be.. More..

Chevrons | Open Mic Comedy
Where comedy earns its stripes Thursdays & Fridays at 8:30 Each week we find the best up-and-coming comedians around town, mix in some established names looking to polish new material and present them to you in a neat little package. See the n.. More..
Show ALL 12 Comedy & Magic Events
---
| | |
| --- | --- |
| ** Community Events Events ** | |

Creative Corner
Community radio program on 88.9 WYN FM. Segments include Book Chat (1st Thursday of the month) Curtain Call (2nd & 3rd Thursday of the month) A modern Arts show with great music and guests. If you would like to be a guest please e-mail ta.. More..
---
| | |
| --- | --- |
| ** Competitions & Prizes Events ** | |

CLICK 14 Art Prize | Open Call
Open call photography exhibition All themes, framed or unframed. Must be photographic (but can be manipulated). All work must be 80x80cm or less (including frame). Enter up to 8 entries, all will be hung. Interstate and International Arti.. More..

Maritime Art Awards & Exhibition
Since 2002 the Mission to Seafarers Victoria maritime art prize has exhibited the work of over 700 artists and fast become recognised as Australia's leading maritime art award. Prize money awarded to date has exceeded $129,000 and the organisatio.. More..
Minecraft Competition
The Museum of Australian Democracy at Eureka (M.A.D.E) is giving 18 year olds and under a chance to participate in one of Australia's freshest latest hottest competition, a chance to play Minecraft, and win prizes! Minecraft users, or "want to be".. More..
| | |
| --- | --- |
| ** Concerts | Music Events ** | |

Balaclava Hotel Open Mic
Open mic night every Thursday at Balaclava Hotel. Every Thursday from 7:30pm! For Musicians Host: Erik Parker Registration from 7pm Byo instruments Singers! Feel free to come along even if you don't accompany yourself. Spontaneous jams .. More..

Bessie's Blues Bar
Collingwood's Agent 284 Restaurant & Cocktail Bar is set to sing the Blues. Featuring live Blues bands and DJs every Thursday at Agent 284! A fully licensed bar complete with a large variety of local microbrews and ciders (not an imported bee.. More..

John Montesante Quintet | The Commune
John Montesante Quintet LIVE at The Commune every Thursday evening.. A stylish, horn-led jazz combo formed in 1990, the John Montesante Quintet brings a hint of New York Bebop, with Standards, to The Commune on the city's edge on Thursdays, provid.. More..
Show ALL 25 Concerts | Music Events
---
| | |
| --- | --- |
| ** Culinary | Wine & Dining Events ** | |

A Little Lamb
This October, enjoy the flavours of quality seasonal produce with Head Chef Adam Smith's slow cooked lamb shoulder. Braised Tarwin River lamb with parmesan gnocchi, roasted cherry tomatoes, black olives and fresh herbs. Matched with a glass of .. More..

Black Market Pop-Up Cafe
Fitzroy's The Black Market pop up cafe on Smith Street is not what you are thinking. The menu features fried-chicken sandwiches, tacos, shaker fries, and wings. Two beers on tap with more coming. The wine list has Australian and international wine.. More..

Coombe | Cellar Door
You can enjoy our delicious, estate grown Coombe Farm wines among the vines at the 'Farm' cellar door or as part of the full gourmet experience at Coombe – The Melba Estate. The Coombe Farm wine brand was established in 2002, the 'Farm' cellar doo.. More..
Show ALL 12 Culinary | Wine & Dining Events
---
| | |
| --- | --- |
| ** Dance & Ballet Events ** | |

Red Bull Flying Bach
ATA Allstar Artists presents Red Bull Flying Bach Classical meets breakdance in this highly anticipated 'come-Bach' Following sell-out shows in 2013, Red Bull Flying Bach returns to Melbourne as part of a national tour. Shattering the bound.. More..
---
| | |
| --- | --- |
| ** Exhibitions | Art & Photo Events ** | |

Art of the Table
Exquisitely decorated porcelain plates surrounded by cutlery and highlighted with sparkling glassware – a well-laid dining table can be a work of art. An exhibition at the National Gallery of Victoria, Art of the Table, explores dining practices .. More..

Bad Aboriginal Photography
3 September 2014 to 7 October 2014 Bad Aboriginal photography is an exhibition of cheeky work by three Indigenous Australian artists: Brenda L Croft, Destiny Deacon and Tracey Moffatt. In different ways they each venture into the badlands of s.. More..

Being Human: The Graphic Work of George Baldessin
Being Human: The Graphic Work of George Baldessin 03 May - 19 October 2014 George Baldessin was integral to the dynamic revival of printmaking in Melbourne during the late 1960s and into the '70s. Renewed enthusiasm for the expressive possib.. More..
Show ALL 65 Exhibitions | Art & Photo Events
---
| | |
| --- | --- |
| ** Exhibitions | Expo | Launch Events ** | |

ACMI | Australian Centre for the Moving Image | Open
Open daily 10am to 5pm Australian Centre for the Moving Image (ACMI) located at the heart of Melbourne's iconic Federation Square presents a vibrant annual calendar of award-winning exhibitions, screen film festivals, live events, creative worksh.. More..

Australia Will Be There
Australia Will Be There: Victorians in the First World War (1914-1919) Through historical photographs and personal stories, this exhibition will present the chronology of the First World War (1914-19) and provide the opportunity to discover the .. More..

Bloom: Alisa Andrasek
Exhibition » 28.08.2014 - 11.10.2014 Bloom: Alisa Andrasek Image courtesy Alisa Andrasek and Jose Sanchez Internationally renowned architect Alisa Andrasek will be a special guest of Design Hub, in partnership with RMIT School of Architecture an.. More..
Show ALL 57 Exhibitions | Expo | Launch Events
---
| | |
| --- | --- |
| ** Festivals | Fairs Events ** | |

Australian Tap Dance Festival 2014
Melbourne will again become the tap dance hub in the southern hemisphere. We believe everyone should know the incredible feeling of watching or participating in tap dance! The festival is bringing the tap community and public together to lear.. More..

Coburg Carnivale 2014
Tuesday 30 September - Saturday 4 October 2014 Victoria Street Mall and Coburg Library Coburg Carnivale is on again...only a little bit different and twice as nice! Join us from Tuesday 30 September - Saturday 4 October to participate in the.. More..

Greater Dandenong Children's Festival 2014
Greater Dandenong Children's Festival 20 September – 5 October 2014 A program of workshops, activities, performances, movie screenings, exhibitions and events for children aged 0 to 12. We are hosting a great range of activities to entertain, .. More..
Show ALL 6 Festivals | Fairs Events
---
| | |
| --- | --- |
| ** Films | Festivals & Showing Events ** | |

Lavazza Italian Film Festival
The biggest Italian Film Festival in the world outside Italy. Bringing a dash of Mediterranean romance to 15 superb Palace locations from mid-September to late October, the Festival's 15th edition will premiere 34 show-stopping new features and d.. More..

What's Showing @ IMAX
IMAX at Melbourne Museum provides you with the ultimate movie going experience on the world's 3rd largest screen. IMAX reopened in 2014 with a new screen, sound system and twin IMAX digital projectors. What's showing at IMAX this week | next .. More..
---
| | |
| --- | --- |
| ** Fitness & Fun Events Events ** | |

Women's Only Exercise Classes
Montmorency | Exercise classes for women, specialising in pregnancy and post natal exercise. Every Monday and Thursday, 10am mishfit philosophy: mishfit is a personal training service that educates and provides safe exercise care to women w.. More..
---
| | |
| --- | --- |
| ** Group | Club Meetings Events ** | |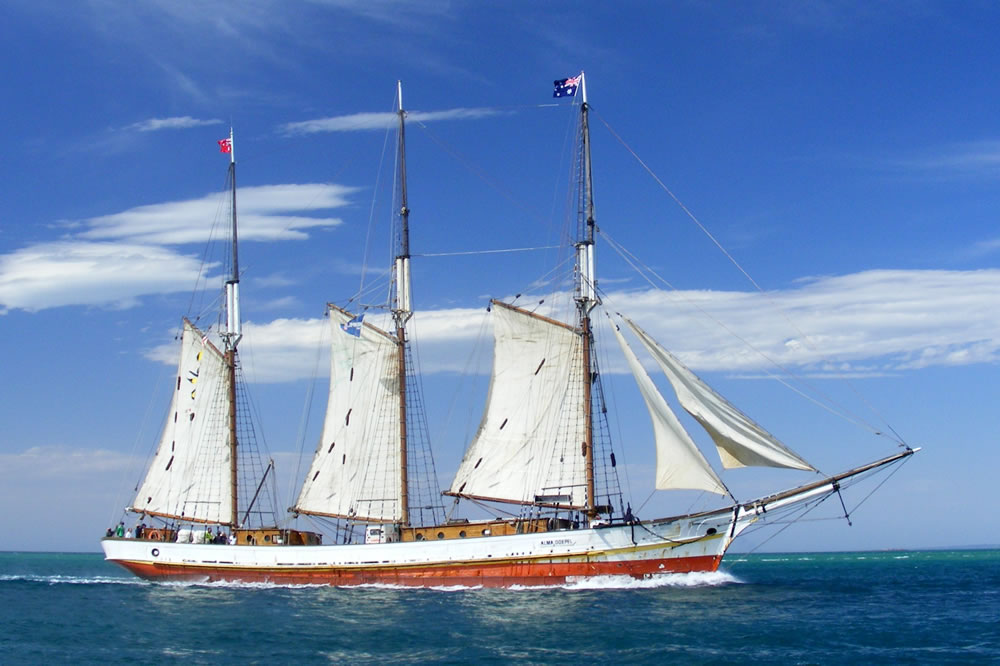 Alma Doepel Restoration Site
The Alma Doepel is a three masted topsail schooner, Australian built and operated, being restored at Docklands by members of the Alma Doepel Supporter's Club. The Alma Doepel Supporter's Club (ADSC) was founded in 1976 "to provide both physical an.. More..

Rotary Club of Collingwood
Rotary Club of Collingwood meets Thursday at 12-30pm for 1-00 pm Leinster Arms Hotel, 66 Gold Street Collingwood 3066. The Rotary Club of Collingwood distributes the "The Original" Plum Pudding, Whisky Cake and Shortbread Biscuit Project. This.. More..
---
| | |
| --- | --- |
| ** High Tea & Traditional Tea Events ** | |

Afternoon Tea at the Windsor
The Hotel Windsor has served traditional afternoon tea since 1883. Our 5 star hotel in Melbourne serves the famous afternoon tea to your table on a three-tiered silver stand and consists of freshly baked scones with jam and cream, exquisite pastri.. More..

Barbie Secret Door High Tea
To celebrate the upcoming release of 'Barbie™ and the Secret Door' on DVD join us for a magical high tea at Aria Lounge. Sweet treats include tiara cupcake, secret door cookie, castle marshmallow cone, fruit magic wand, flower power quiche, rainbo.. More..

Grand Afternoon Tea
A traditional Grand Afternoon Tea is served daily at Grand Hyatt Melbourne a la carte on Monday – Thursday (2.30pm – 5pm) at $35pp. Grand Afternoon Tea (PDF) On Friday and the weekends, an extended dessert buffet with an incredible array of pa.. More..
Show ALL 5 High Tea & Traditional Tea Events
---
| | |
| --- | --- |
| ** Historical Locations & Tours Events ** | |

Blood on the Southern Cross
Still the Hottest Show in Town! 'Blood on the Southern Cross' is an explosive multi-million dollar sound-and-light show like nothing you've ever seen before! The story of the Eureka Rebellion, a dramatic battle between gold miners and Governmen.. More..

Cooks' Cottage | Open & Tours
Cooks' Cottage is rebuilt in the picturesque Fitzroy Gardens to commemorate the voyages of Captain James Cook discoverer of Australia. Opening hours Monday to Sunday: 9am to 5pm Cooks' Cottage is not open Christmas Day. Last visitor admitted 4... More..

Coolart Homestead | Open
Coolart Homestead is a magnificent late Victorian mansion situated on the shores of Westernport. Opening Hours: Coolart is open 10:00 AM to 5:00 PM daily except Christmas Day New Years Day and Good Friday. Access is via Lord Somers Road Somers.. More..
Show ALL 13 Historical Locations & Tours Events
---
| | |
| --- | --- |
| ** Markets | Art, Craft & General Events ** | |

Brunswick Market
Walk into 661 Sydney Road and walk into another experience that is hidden from the street – BRUNSWICK MARKET - a range of fresh food and products opens up to you as you browse the aisles, including: -:- fresh meat, chicken, fish; -:- a mini sup.. More..

Clayton Campus Market
The Clayton campus market takes place every Wednesday, Thursday and Friday in the courtyard at the northern end of the Campus Centre (building 10) at Clayton campus. A wide variety of stalls and products encompassing everything from clothing, fru.. More..

East Bentleigh Primary School Community Market
A wonderful community market held every Thursday* afternoon between 2.30pm and 4.30pm within the grounds of East Bentleigh Primary School. Market stalls include Fresh Organic Produce, handmade felt toys, jams and preserves, class fund raising stal.. More..
Show ALL 4 Markets | Art, Craft & General Events
---
| | |
| --- | --- |
| ** Markets | Farmers Food & Produce Events ** | |

Camberwell Fresh Food Market
Produce market selling meat, seafood fruit & vegetables. Great little market. Fresh highest quality produce from fruit & vegetables, seafood, poultry, meats & sausages to gourmet selection of delicatessen items from 5 different deli, superb illy'.. More..
CERES Organic Food & Craft Market
The CERES organic Market and Grocery and Coffee stall are now open 7 days a week. We have live, local bands every Wednesday, Saturday and Sunday mornings between 9-12. The craft market is on every Saturday morning and, coming soon, Sunday morning.. More..

Collingwood Estate Fruit and Vegie Market
The Collingwood Estate Fruit and Vegie Market runs every Thursday, rain, hail or shine, behind the Atherton Gardens Old Milk Bar. An innovative idea to set up two Community Food Markets has brought fresh fruit and vegetables to the residents of h.. More..
Show ALL 12 Markets | Farmers Food & Produce Events
---
| | |
| --- | --- |
| ** Museum & Science Events ** | |

All in a Day's Work
The collection over 8,000 items gathered from companies hospitals donations and exchanged with other anaesthetic collections. After a six month closure for relocation and redevelopment of the exhibition, the Geoffrey Kaye Museum of Anaesthetic Hi.. More..

ANZ Banking Museum
The ANZ Banking Museum is housed in the lower ground floor of the 'Gothic Bank' at 380 Collins Street, Melbourne. It was first opened in May 1985 to commemorate the 15Oth anniversary of the granting of a Royal Charter to the Bank of Australasia, .. More..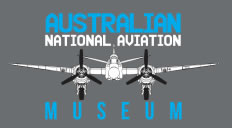 Australian National Aviation Museum | Open
The Australian National Aviation Museum contains the finest collection of Australian made and designed aircraft as well as the broadest collection with representative types covering the development of air travel and military aviation within Australia.. More..
Show ALL 18 Museum & Science Events
---

B-24 Liberator Bomber Restoration
You are invited to call in and see the great restoration work being carried out on the B-24 Liberator by the many volunteers on Tuesdays, Thursdays and Sundays between the hours of 9:30am and 3:30pm. Restoring Australia's only surviving B-24 Liber.. More..
---
| | |
| --- | --- |
| ** Performing Arts | Theatre Events ** | |

10 Things You Can't Do On Stage
They made rules. We saw challenges. Ever wondered what you're NOT supposed to do on stage, and why? What happens if you break the Top Ten Rules? What type of madness and mayhem ensues? Jak and Coby plan to find out! This innovative brand .. More..

7 | National Institute of Circus Arts
The National Institute of Circus Arts (NICA) is excited to present 7, a gripping triple bill performed by its second year students. The show will be part of the 2014 Melbourne Fringe Festival from September 24 to 27 and October 1 to 4 at the custo.. More..

A Four Eyed Guide To The Galaxy
Explore space flight and reach for the stars with Rowena Hutson's "A Four-Eyed Guide to the Galaxy" on at the Melbourne Fringe Festival 19 Sept – 4 Oct. Drawn from her life-long love of tacky DIY sci-fi sets and an obsessive desire to grow up .. More..
Show ALL 41 Performing Arts | Theatre Events
---
| | |
| --- | --- |
| ** Public Awareness Events ** | |

Breast Cancer Awareness Month 2014
October is Breast Cancer Awareness Month Show your true colours and (heart) pink this October National Breast Cancer Foundation .. More..

Celebrating 50 years of Forest Hill Chase
Celebrating 50 years of Forest Hill Chase We're mighty proud to say that our centre has been part of local life since 1964! From Monday 22nd September – Saturday 11th October Forest Hill Chase Shopping Centre will be celebrating its 50th birth.. More..

Heineken Chauffeur | Free Service
HEINEKEN CHAUFFEUR OFFER FREE CITY EXPERIENCE The Heineken Chauffeur enables Aussies to unlock their city by providing a free chauffeur service to surprise locations in Melbourne from now until 30 November. A variety of free, surprise city expe.. More..
Show ALL 4 Public Awareness Events
---
| | |
| --- | --- |
| ** Sales | Special Offers Events ** | |
The Collector | Auction Night
With 30 years of experience in the antique and collectables industry The Collector is the only auction house holding collectable auctions on a weekly basis. Auctions held every Thursday evening at 6pm We have lots of collectables this week to c.. More..
---

Eureka Skydeck 88 | Open
Created to reach for the sky nothing you have ever experienced will prepare you for the awe inspiring view of Melbourne from the Southern Hemisphere's highest viewing platform. Skydeck 88 is the only observation deck in the world that can thrill .. More..

Federation Square | Open
Federation Square never closes Melbourne's most prominent meeting place and unique cultural precinct brings together a creative mix of attractions museums and galleries and the finest of dining with its many restaurants cafes and bars. Federati.. More..
Healesville Sanctuary | Open
Explore a bushland haven for Australian wildlife at Healesville Sanctuary just one hour from Melbourne in the stunning Yarra Valley wine region. HOW TO GET HERE Healesville Sanctuary is located on Badger Creek Road Healesville Vic. 3777 Take.. More..
Show ALL 9 Sightseeing Events
---
| | |
| --- | --- |
| ** Sporting Fixtures Events ** | |

Australian Transplant Games 2014
Melbourne, September 26 – October 4, 2014 First held in 1988, 1500 competitors and supporters expected More than 20 sports played, including athletics, swimming, cycling and tennis Participants must have had a life-saving transplant or be on a wa.. More..
---
| | |
| --- | --- |
| ** Television Shows Events ** | |

AFL Footy @ Channel 9
Channel 9 coverage of the 2014 A.F.L. Football season. Nine footy shows include.. --> Footy Classified (Monday), --> Footy Show (Thursday) --> The Sunday Footy Show (Sunday) --> TAC Cup: Future Stars (Sunday) Footy Show Tickets to th.. More..

Audience Required | TV Shows
Television shows seeking studio audiences in Melbourne... Join the audience of the following television shows: ABC - not at present Channel 7 - not at present Channel 9 - Millionaire Hot Seat | *FREE* Tickets - AFL Footy Show - No tick.. More..

The Project | Audience
It's the news – but not as you know it. Guaranteeing no miracle diets, no stories that 'no parent can afford to miss', and virtually no dodgy plumbers, The Project is a TV show joining in the conversations going on in living rooms around the country... More..
| | |
| --- | --- |
| ** Tours & Trips Events ** | |

A Very Fine Yarn | Creswick Woollen Mills
The Creswick Woollen Mills tourism experience "A Very Fine Yarn" showcases the journey of fibre; all the way from its source on the alpaca, through the manufacturing process and how it ends up on the shop shelf. The exhibit gives a great insight .. More..

African Food Tour
AFRICAN FOOD TOUR Join this 3 hour Melbourne African food tour and discover the unique blend of Indian, French, British, Egyptian and Turkish flavours that the cuisine is known for while taking in the sights and sounds of all the city's famous lan.. More..

Carlton & United Brewery Tour
Come behind the scenes at the home of Australia's favourite beers - Carlton Draught, VB, Pure Blonde, Foster's and more... Join our friendly guides for a fun and interactive tour of the country's largest brewery, where you can see how over 2 mill.. More..
Show ALL 22 Tours & Trips Events
---
| | |
| --- | --- |
| ** Trivia and Quiz Events ** | |

FAME Trivia
FAME Trivia runs trivia nights Monday through Thursday full of questions, music and audience participation that creates a competitive and fun-filled environment. Mondays Time Host Arcadia Hotel, South Yarra 8:00 PM Louise Crawford Excelsior .. More..

Funky Bunch Trivia Night
Funky Bunch trivia nights in Melbourne... Check out all the current venues running weekly pub trivia nights in Melbourne. Monday night trivia The Joint Bar – 8pm 35 Elizabeth St, City (03) 9620 5100 The Hawthorn 8pm .. More..

Melbourne Trivia | Quiz
Melbourne Trivia Co host Melbourne's most popular trivia quiz events. Melbourne Trivia has a reputation for presenting funny and enjoyable trivia events around Victoria. We're proud that the most frequent comment we hear about our events is how pr.. More..
Show ALL 7 Trivia and Quiz Events
---
| | |
| --- | --- |
| ** Workshops | Classes & Clinics Events ** | |

Creativity Australia | With One Voice
No matter what age you are or what language you speak, singing offers opportunities to learn, grow, and express who you are. Share the joy of song at your local With One Voice choir. There are no auditions – everyone is welcome! Rehearsals are led.. More..

Salsa Dance Class | Free
The Salsa Foundation Come and try our FREE (Yes, that's right, FREE) Beginners Salsa Dance classes in Melbourne CBD! The Salsa Foundation offers FREE beginners Salsa classes every week, Wednesday and Thursday nights from 5:30pm. It's a great w.. More..

Taste of Cambodian Cuisine Class
Pop Up | Taste of Cambodian Cuisine Class If you have never tried or cooked Cambodian food before, this introductory degustation is the start to discover the delicious and unique taste of Cambodia otherwise known as Khmer food. The delicate and.. More..
| | |
| --- | --- |
| ** Workshops | Classes & Clinics - Kids Events ** | |

a3 - Australian Arts Alive Holiday Program
Join us at the a3 Holiday Program in October! Our talented team of singing, dance and drama instructors are excited to present the a3 - Australian Arts Alive Holiday Program. Girls and boys will have fun in our creative, engaging and nurturing.. More..

AllSportz | Sport Camp School Holiday Program
Holiday Program (Sport Camp) Prahran September 22, 23, 24, 25, 26, 29, 30 October 1, 2, 3. Sports Holiday Program, Its the most fun your child can have in one day! Designed for the serious and not so serious sport star. In Brief: Run.. More..

Art Encounters | Elsternwick
Art Encounters runs one of the most successful and high standard holiday programs in Melbourne. Each holiday period we provide a fun and home like environment for children to explore their creative side. Our workshops range from educational dr.. More..
Show ALL 13 Workshops | Classes & Clinics - Kids Events
---
| | |
| --- | --- |
| ** Worship | Faith | Spiritual Events Events ** | |

Navaratri
September 29 - October 3 Navaratri ** - Hindu + October 3 Waqf al Arafa - Hajj Day * ** - Islam Religious days and holidays for 2014 celebrated in Melbourne. JANUARY 2014 1 Mary, Mother of God - Catholic Christian .. More..
---
| | |
| --- | --- |
| ** Zoological & Farms Events ** | |

Ballarat Wildlife Park
The Ballarat Wildlife Park is the brainchild and dream of Mr Greg Parker who moved to Ballarat to open his own Wildlife Park based upon his love of Australian native animals and reptiles and his extensive experience in the zoo industry. The Park open.. More..

Bundoora Park Children's Farm | Open
Bundoora Park Children's Farm is part of Cooper's Settlement located in Bundoora Park. Families can visit and experience a real life urban farm. Urban farm presents an authentic farm experience with a variety of animals to touch and hold. Feed.. More..

Collingwood Children's Farm | Open
Situated on 7 hectares of land just 4 kms from Melbourne's CBD the Collingwood Children's Farm provides a unique educational and fun country experience for city folk. Family Day - First Sunday of each Month Farmers' Market - Second Saturday of e.. More..
Show ALL 6 Zoological & Farms Events
---