What's On | Friday 19th December 2014..
| | |
| --- | --- |
| ** Charity | Fundraisers Events ** | |

Clip 'n Climb | The Smith Family Toy & Book Appeal
Clip 'N Climb are delighted to support The Smith Family this Christmas with their annual Toy and Book Appeal. Simply bring your donations to The Clip 'N Climb giving tree at Clip 'N Climb 144 Murphy Street Richmond Plus for every gift you don.. More..

Gingerbread Village
Can you smell that sweet, gingery scent in the air? That's EPICURE's Executive Pastry Chef Deniz Karaca leading his 12-strong team and a brigade of sweet-toothed volunteers to bring his Gingerbread Village vision to life. Now in its fourth ye.. More..

Give a Christmas
Give a Christmas that will help save lives If you usually end up with Christmas presents that you don't need or want, why not choose to show your support for the Heart Foundation instead? Since October 2009 LocalFitness has been supporting the.. More..
Show ALL 6 Charity | Fundraisers Events
---
| | |
| --- | --- |
| ** Children | Family Events ** | |

Adventure Park | Open
Victoria's biggest and most exciting theme park Adventure Park is opening its gates for another supercharged summer! If you have any questions please call us on (03) 5250 2756 Open.. More..

Avenel Maze | Open
Avenel is a very different maze to those of England's Hampton Court or France's Palace of Versailles. For one thing it is set in a stunning Australian landscape overlooking through gum trees filled with cockatoos magpies and parrots the hazy Goulburn.. More..

Bundoora Park | Open
Bundoora Park is Melbourne's most diverse park providing a wealth of activities and experiences for the whole family. Cooper's Settlement Cooper's Settlement is located in Bundoora Park - 15 kilometres from the centre of Melbourne. When yo.. More..
Show ALL 16 Children | Family Events
---

Circus Latino | Point Cook
Circus Latino is a dynamic and exciting show that thrills and captivates audiences of all ages. Featuring talented performers from Argentina and Australia, you will be amazed at our daring aerial acts, marvel at the tricks performed with fire, ho.. More..

Close to the Bone | Circus Oz
Circus Oz returns to Melbourne to present an intimate two-week season of a new work Close to the Bone at The Melba Spiegeltent in Collingwood from 11 – 21 December 2014. Breathing down your neck, exploring concepts of space and proximity, Close t.. More..
---
| | |
| --- | --- |
| ** Comedy & Magic Events ** | |

Chevrons | Open Mic Comedy
Where comedy earns its stripes Thursdays & Fridays at 8:30 Each week we find the best up-and-coming comedians around town, mix in some established names looking to polish new material and present them to you in a neat little package. See the n.. More..

Friday Night Comedy
Friday Night Comedy The one where you heckle with your phone Every Friday at 10:30pm A few comedians. A projector screen. Your phone. At FNC comedians battle for the ultimate comedy championship. Everyone in the audience can take out their ph.. More..

Live Comedy @ Comic's Lounge
Live comedy six nights per week. The Comic's Lounge has live comedy Monday to Saturday with dinner before the show at 7pm and the laughs kick off at 8pm. The Comic's Lounge is Australia's only 6 night a week live stand up comedy venue hosting .. More..
Show ALL 5 Comedy & Magic Events
---
| | |
| --- | --- |
| ** Competitions & Prizes Events ** | |

My Summer in Docklands | Video Competition
Get recording for your chance to win a holiday to Yas Island, Abu Dhabi! Bring your camera or phone with video capability and get filming – with a brief to capture Docklands in Summer. Entry is free and open to all ages with the grand prize bei.. More..
---
| | |
| --- | --- |
| ** Concerts | Music Events ** | |

D-Block & S-te-fan (NL)
HARD KANDY, FINDERS KEEPERS, & MASIF PRESENTS: ★ D-BLOCK & S-TE-FAN [NL] Harddance music is rising out of the underground into the international mainstream. On the forefront of it, is D-block & S-te-Fan. This energetic Dj-duo has been the c.. More..
Karaoke @ Peter Lalor Hotel
Your hosts, Bill and Lydia invite you to come on down and party every Friday & Saturday night at the Peter Lalor Hotel in Ballarat. Your KJ, Stevie K hosts Ballarat's Best Karaoke Show from 9pm. Lots of fun to be had with regular giveaways, so ge.. More..
Live @ Northcote Social Club
Northcote Social Club presents the very best of live music and has become one of Melbourne's premier and favourite music venues. What's On this week.. View What's On @ Northcote Social Club Click image above to view guide... Ticket enquir.. More..
Show ALL 19 Concerts | Music Events
---
| | |
| --- | --- |
| ** Culinary | Wine & Dining Events ** | |

Black Market Pop-Up Cafe
Fitzroy's The Black Market pop up cafe on Smith Street is not what you are thinking. The menu features fried-chicken sandwiches, tacos, shaker fries, and wings. Two beers on tap with more coming. The wine list has Australian and international wine.. More..

Christmas VIP Riverside Packages | Wharf Hotel
Kick start your Christmas celebrations with our VIP Riverside Package and secure your table on the edge of the Yarra River! Ideal for casual groups of 30 or less looking for a relaxed Christmas celebration in a prime waterfront location. Ava.. More..

Coombe | Cellar Door
You can enjoy our delicious, estate grown Coombe Farm wines among the vines at the 'Farm' cellar door or as part of the full gourmet experience at Coombe – The Melba Estate. The Coombe Farm wine brand was established in 2002, the 'Farm' cellar doo.. More..
Show ALL 9 Culinary | Wine & Dining Events
---
| | |
| --- | --- |
| ** Dance & Ballet Events ** | |

The Nutcracker
The Australian Ballet presents The Nutcracker On Christmas night … the magic begins Clara, a young ballet student, is celebrating with her family at a Christmas Eve party. The magician, Drosselmeyer, gives her a nutcracker doll – and when the .. More..
---
| | |
| --- | --- |
| ** Exhibitions | Art & Photo Events ** | |

13 Frames of Mind - Photography Exhibition
CATC Design School (Melbourne Campus) is proud to announce the forthcoming photography exhibition 13 Frames of Mind Opening: 6pm Thursday 11 December 2014 Venue: CATC Design School, 595 Little Collins St, Melbourne, Vic Exhibition duration.. More..

90 | Printmaker Exhibition
Port Jackson Press has a stable of over 90 contemporary printmakers, showcased all together for the first time in this exhibition. .. More..

Albert Tucker and the Mystery of H. D.
13 September 2014 - 15 February 2015 After being told that the paintings had belonged to Professor Alfred Henry Tipper, Tucker traced Tipper's last place of residence, where he found a further three paintings in the showman's old cart in the back .. More..
Show ALL 58 Exhibitions | Art & Photo Events
---
| | |
| --- | --- |
| ** Exhibitions | Expo | Launch Events ** | |

Bohemian Melbourne
Artist, rebel, hippie, hipster? Revealing Melbourne's enduring counter-cultures, Bohemian Melbourne celebrates a who's who of creative free spirits through their art and the bohemian legacy that has shaped the character of this city. This exhib.. More..

Boisterous Beginnings: Doctors in the Port Phillip District
Surgeon George Bass, Matthew Flinders' close friend, had visited what became Victoria when he landed in Western Port Bay in 1798 but it was not until settlement in the 1830s that doctors began their work in what was then known as the Port Phillip Dis.. More..

Bon Scott Leather Jacket | Scots Wha Hae
AC/DC rocks at Immigration Museum The leather jacket of AC/DC front man Bon Scott will be on display at Immigration Museum from 15 November in Scots Wha Hae, an exhibition detailing the impact of Scottish culture on Victoria. "The leather jacke.. More..
Show ALL 48 Exhibitions | Expo | Launch Events
---
| | |
| --- | --- |
| ** Festivals | Fairs Events ** | |

National Trust Garden Festival
Calling all Victorian foodies, 'wanna-be chefs', green thumbs and garden gurus - the National Trust has over 30 spectacular events lined up for our first-ever garden festival at Rippon Lea House & Gardens. From garden tours to swing dances to fam.. More..
---
| | |
| --- | --- |
| ** Festive | Christmas Events ** | |

Australian Nativity Scene | Dandenong
Wilson Fernandez the creator/artist at St. Elizabeth's Parish has been creating the nativity crib scenes to capture the wonder and essence of Christmas & the birth place of baby Jesus for several years with 2013 being marked as the 10th anniversary a.. More..

Carols In The Cathedral with the RMP
Nothing brings the spirit of Christmas alive like experiencing Carols in the Cathedral with the Royal Melbourne Philharmonic, especially when popular tenor David Hobson joins the choirs to sing Christmas favourites O Holy Night and The Holy City. .. More..

Christmas at Acland Court
Acland Court is inviting everyone to come and get a very cool 'Selfie with Santa' on Friday 19 December and Saturday 20 December from 12-4pm. For the first time, the whole family can sit in Santa's chair and snap a selfie for a gold coin donation.. More..
Show ALL 21 Festive | Christmas Events
---
| | |
| --- | --- |
| ** Films | Festivals & Showing Events ** | |

ACMI | Australian Centre for the Moving Image | Open
Australian Centre for the Moving Image (ACMI) located at the heart of Melbourne's iconic Federation Square presents a vibrant annual calendar of award-winning exhibitions, films, talks, live events, creative workshops, education programs and collecti.. More..

Ben & Jerry's Open Air Cinema
Ben & Jerry's Openair Cinemas is kickstarting summer with 4 weeks of bumper entertainment as it returns with music by day, movies by night to St Kilda's South Beach. Ben & Jerry's Sundae Sessions is also back by popular demand each Sunday with th.. More..

Maltesers Moonlight Cinema
Moonlight Cinema is Australia's favourite outdoor cinema, showing advance screenings, new release and cult movies on the Central Lawn at Royal Botanic Gardens. Melbourne's Moonlight Cinema Summer 2014/15 season is on from Thursday 4 December – Sun.. More..
Show ALL 5 Films | Festivals & Showing Events
---
| | |
| --- | --- |
| ** Fitness & Fun Events Events ** | |

Cheltenham Community Exercise
Community Exercise with us in Cheltenham, we have 2 locations. Thursday evenings Cheltenham walking group 6pm Charman Rd Southern Community Centre Friday morning Kingston Heath Reserve 9.30am Cheltenham All levels of exercise welcome from beg.. More..

Free Fitness @ Fed Square
The Healthy Lifestyle Lounge has partnered up with Federation Square, to utilise their premises to offer FREE outdoor training sessions three times a week! The training is specifically tailored for all levels of fitness, all ages and sizes and hel.. More..

Park SkateFit
Dust off those old skates, start limbering up and join us for some fun, and great workouts, at Albert Park SkateFit. This program has been specifically designed to provide a smooth and safe progression through the skills that are required to get F.. More..
| | |
| --- | --- |
| ** Group | Club Meetings Events ** | |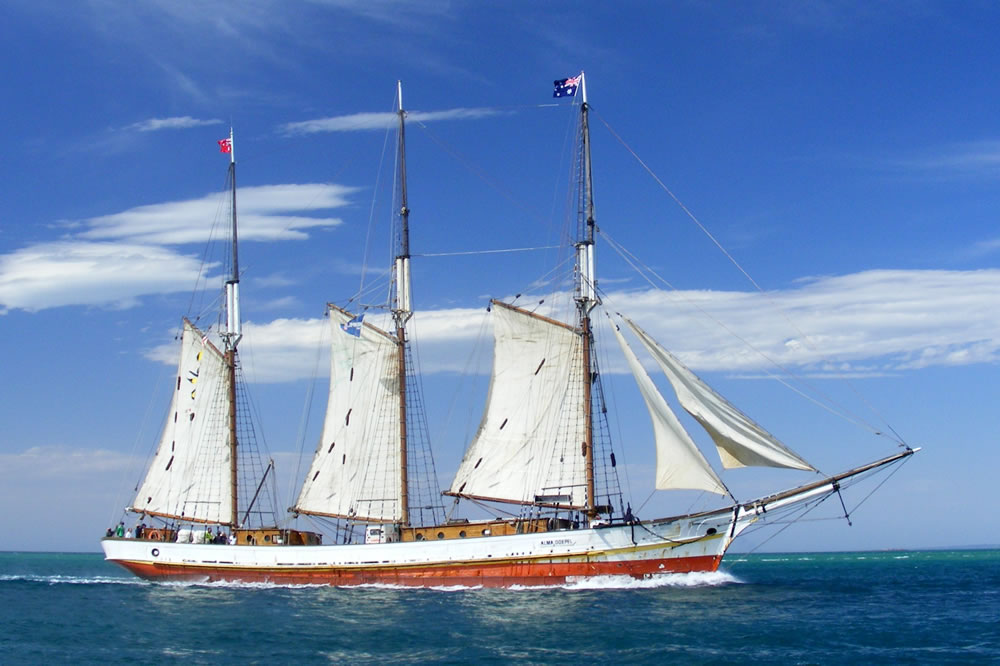 Alma Doepel Restoration Site
The Alma Doepel is a three masted topsail schooner, Australian built and operated, being restored at Docklands by members of the Alma Doepel Supporter's Club. The Alma Doepel Supporter's Club (ADSC) was founded in 1976 "to provide both physical an.. More..
---
| | |
| --- | --- |
| ** High Tea & Traditional Tea Events ** | |

Afternoon Tea at the Windsor
The Hotel Windsor in Melbourne has been serving traditional afternoon tea since 1883. Our 5 star hotel in Melbourne serves its famous afternoon tea to your table on a three-tiered silver stand and consists of exquisite French pastries and finger s.. More..

Grand Afternoon Tea
A traditional Grand Afternoon Tea is served daily at Grand Hyatt Melbourne a la carte on Monday – Thursday (2.30pm – 5pm) at $35pp. Grand Afternoon Tea (PDF) On Friday and the weekends, an extended dessert buffet with an incredible array of pa.. More..

High Tea @ Park Hyatt Melbourne
If you are wanting to escape the hustle and bustle of our busy city centre, take a leisurely stroll up through the Paris End of Melbourne to the luxurious Park Hyatt for their delicious High Tea. The Park Hyatt boasts the largest hotel room accommod.. More..
Show ALL 4 High Tea & Traditional Tea Events
---
| | |
| --- | --- |
| ** Historical Locations & Tours Events ** | |

Blood on the Southern Cross
Still the Hottest Show in Town! 'Blood on the Southern Cross' is an explosive multi-million dollar sound-and-light show like nothing you've ever seen before! The story of the Eureka Rebellion, a dramatic battle between gold miners and Governmen.. More..

Cooks' Cottage | Open & Tours
Cooks' Cottage is rebuilt in the picturesque Fitzroy Gardens to commemorate the voyages of Captain James Cook discoverer of Australia. Opening hours Monday to Sunday: 9am to 5pm Cooks' Cottage is not open Christmas Day. Last visitor admitted 4... More..

Coolart Homestead | Open
Coolart Homestead is a magnificent late Victorian mansion situated on the shores of Westernport. Opening Hours: Coolart is open 10:00 AM to 5:00 PM daily except Christmas Day New Years Day and Good Friday. Access is via Lord Somers Road Somers.. More..
Show ALL 14 Historical Locations & Tours Events
---
| | |
| --- | --- |
| ** Markets | Art, Craft & General Events ** | |

Brunswick Market
Walk into 661 Sydney Road and walk into another experience that is hidden from the street – BRUNSWICK MARKET - a range of fresh food and products opens up to you as you browse the aisles, including: -:- fresh meat, chicken, fish; -:- a mini sup.. More..

Caribbean Gardens and Market
Caribbean Gardens and Market have been operating since the 1965 when it started with only a handful of traders selling wares from their car boots and water ski shows. Today the market on the shores of Lake Caribbean has grown into one of the large.. More..

Chelsea Market
We are a community market located in Chelsea, a southern bayside suburb of Melbourne that offers a wide variety of items for sale. We have a variety of goods on offer, including jewellery, bric a brac, handmade cards, fruit & veg, handmade knitte.. More..
Show ALL 10 Markets | Art, Craft & General Events
---
| | |
| --- | --- |
| ** Markets | Farmers Food & Produce Events ** | |

Camberwell Fresh Food Market
Produce market selling meat, seafood fruit & vegetables. Great little market. Fresh highest quality produce from fruit & vegetables, seafood, poultry, meats & sausages to gourmet selection of delicatessen items from 5 different deli, superb illy'.. More..
Caulfield Farmers' Market | Christmas Twilight
Into Your Hand Straight From The Land... Whether it has been picked, plucked, brewed or stewed you simply cannot get it fresher than fresh at a Farm Fresh Certified Farmers' Market. Caulfield Farmers' Market is an authentic market allowing you to .. More..
CERES Organic Food & Craft Market
The CERES organic Market and Grocery and Coffee stall are now open 7 days a week. We have live, local bands every Wednesday, Saturday and Sunday mornings between 9-12. The craft market is on every Saturday morning and, coming soon, Sunday morning.. More..
Show ALL 12 Markets | Farmers Food & Produce Events
---
| | |
| --- | --- |
| ** Museum & Science Events ** | |

All in a Day's Work
The collection over 8,000 items gathered from companies hospitals donations and exchanged with other anaesthetic collections. After a six month closure for relocation and redevelopment of the exhibition, the Geoffrey Kaye Museum of Anaesthetic Hi.. More..

ANZ Banking Museum
The ANZ Banking Museum is housed in the lower ground floor of the 'Gothic Bank' at 380 Collins Street, Melbourne. It was first opened in May 1985 to commemorate the 15Oth anniversary of the granting of a Royal Charter to the Bank of Australasia, .. More..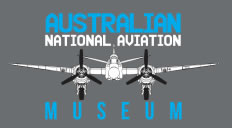 Australian National Aviation Museum | Open
The Australian National Aviation Museum contains the finest collection of Australian made and designed aircraft as well as the broadest collection with representative types covering the development of air travel and military aviation within Australia.. More..
Show ALL 19 Museum & Science Events
---
| | |
| --- | --- |
| ** Parties & Social Events Events ** | |

Faktory Fridays
Resident DJs Damion De Silva, K Dee, Durmy & guests spinning the best rnb, old skool & commercial anthems Complimentary fingerfood included with entry 9:30pm – 11:30pm weekly drink specials b4 11pm | 2 for 1 basic spirits & $5 wet pussy shots.. More..

Korporate Fridays | Evening
Need to let your hair down? Excited about the weekend? Catching up with friends or work colleagues? Taking out important clients? Celebrating a birthday or special occasion? or just heading out for a drink! "Korporate Fridays" at Khokolat Bar has you.. More..

Ondergronds Friday's
Traffic Jam! - Night for Singles! Come down to Ondergronds and let us look after you on the launch night of our "Corporate Networking" evening - every Friday night! Ondergronds, Melbourne's premier Amsterdam-themed bar and lounge. From its subt.. More..
Show ALL 4 Parties & Social Events Events
---
| | |
| --- | --- |
| ** Performing Arts | Theatre Events ** | |

Between the Cracks | Yana Alana
Australia's very own diva extraordinaire – the feather ruffler, the rabble rouser, the cabaret provocateur Yana Alana, returns with her 2013 Melbourne Cabaret Festival sell-out show Between the Cracks. Between the Cracks, a bent night of blues, bu.. More..

Boylesque
Produced by Jason Coleman, BOYLESQUE is Melbourne's most theatrical, arousing, and extravagant cabaret nightclub show. Each Friday the GH presents two great shows from 11pm on the main stage featuring dance, drag and aerial elements. Boylesque ma.. More..

GREASE | The Musical
GREASE Is The Word | GREASE is still the word GREASE is the Number One Party musical, featuring all the unforgettable songs from the hit movie including You're The One That I Want, Grease Is The Word, Summer Nights, Hopelessly Devoted To You, San.. More..
Show ALL 10 Performing Arts | Theatre Events
---
| | |
| --- | --- |
| ** Pop-Up Shops Events ** | |

Abbotsford Convent Pop Up Shop
With the full support of the The Abbotsford Convent Foundation, the Convent Pop Up Shop is an Artist Run Initiative to exclusively showcase the works of the amazing artists here at the Abbotsford Convent. By shopping at the Abbotsford Convent P.. More..

Cheeky Rascal Cider | Pop-Up Cellar
Roll up, roll up for a 'cheeky' pop-up urban The cheeky team over at Rebello are up to their old tricks again, coming up with innovative ways to get you tasting some seriously good cider. This time they're rolling up the garage door, stocking .. More..

Pop Up's at St James
Four designer retail brands have joined St James in the lead up to Christmas. Sorry, Thanks I Love You Toms Shoes Rollies And Il Migliore Situated on the corner of William and Bourke Streets, St James is a bustling food and retail com.. More..
| | |
| --- | --- |
| ** Public Awareness Events ** | |

Friday Nights @ Mt Burnett Observatory
Mount Burnett Observatory is pleased to announce the revamp of our Members and Visitors Night Schedule. From now on we will be working to a monthly schedule: Sky for the Month (first Friday) Our president Perry Vlahos introduces the night s.. More..

Melbourne Pollen Count & Forecast
The School of Botany at the University of Melbourne is pleased to offer the Melbourne Pollen Count and forecast service to Melbourne's hay fever and asthma sufferers. Each year the Melbourne Pollen Forecast Service provides daily information about.. More..
---
| | |
| --- | --- |
| ** Sales | Special Offers Events ** | |

Christmas CBD Accommodation Special
Come celebrate Christmas with ibis Styles and book your reservations online today! The Victoria Hotel Melbourne is located right in the heart of the city. Discover our great value Melbourne accommodation, restaurants, bars and versatile confer.. More..

Christmas Trees For Sale
Give your family the gift of a gorgeous fresh Christmas tree this festive season. There is nothing like the scent and beauty of a live Christmas tree to get your entire family in the spirit of the season. Melbourne (and Victoria) is lucky to h.. More..
---

Eureka Skydeck 88 | Open
Created to reach for the sky nothing you have ever experienced will prepare you for the awe inspiring view of Melbourne from the Southern Hemisphere's highest viewing platform. Skydeck 88 is the only observation deck in the world that can thrill .. More..

Federation Square | Open
Federation Square never closes Melbourne's most prominent meeting place and unique cultural precinct brings together a creative mix of attractions museums and galleries and the finest of dining with its many restaurants cafes and bars. Federati.. More..
Healesville Sanctuary | Open
Explore a bushland haven for Australian wildlife at Healesville Sanctuary just one hour from Melbourne in the stunning Yarra Valley wine region. HOW TO GET HERE Healesville Sanctuary is located on Badger Creek Road Healesville Vic. 3777 Take.. More..
Show ALL 8 Sightseeing Events
---
| | |
| --- | --- |
| ** Sporting Fixtures Events ** | |

Christmas Race Day 2014 | Yarra Valley
Christmas Race Day 2014 Yarra Valley Racing A Christmas Party at the races with work colleagues and friends is a great way to kick off the festive season. So join in the fun with Santa hats and Christmas carols, plus you can tell Santa what you w.. More..
Friday Night Races | Moonee Valley
Friday Night Races OPENING AND CLOSING TIMES GATES OPEN - 5:15pm FIRST RACE - 6:45pm ADMISSION (tickets available at the gate) Adults - $10 Concession - $5* Children Under 17 - FREE (Must be accompanied by an adult) Upcoming Friday Nigh.. More..

Jeep Christmas Polo
Hosted at the home of the Victorian Polo Club and set in the picturesque grounds of the Werribee Mansion, the Jeep Christmas Polo is the perfect venue to host your end of year festive celebrations. Kicking off at 12pm on Friday 19 December, the da.. More..
Show ALL 5 Sporting Fixtures Events
---
| | |
| --- | --- |
| ** Television Shows Events ** | |

The Project | Audience
It's the news – but not as you know it. Guaranteeing no miracle diets, no stories that 'no parent can afford to miss', and virtually no dodgy plumbers, The Project is a TV show joining in the conversations going on in living rooms around the country... More..
---
| | |
| --- | --- |
| ** Tours & Trips Events ** | |

A Very Fine Yarn | Creswick Woollen Mills
The Creswick Woollen Mills tourism experience "A Very Fine Yarn" showcases the journey of fibre; all the way from its source on the alpaca, through the manufacturing process and how it ends up on the shop shelf. The exhibit gives a great insight .. More..

African Food Tour
AFRICAN FOOD TOUR Join this 3 hour Melbourne African food tour and discover the unique blend of Indian, French, British, Egyptian and Turkish flavours that the cuisine is known for while taking in the sights and sounds of all the city's famous lan.. More..
Aradale Ghost Tour
Aradale is Australia's largest abandoned lunatic asylum. Opened in 1867 as Ararat Lunatic Asylum, this building housed tens of thousands of people described as "Lunatics", "idiots" and "imbeciles" - some of them described as the worst lunatics in the.. More..
Show ALL 27 Tours & Trips Events
---
| | |
| --- | --- |
| ** Trivia and Quiz Events ** | |

Original Trivia Nights
Original Bingo & Trivia Company Trivia, Bingo & Karaoke Bookings Advised Monday The Rose Hotel - Trivia Starts - 8pm 406 Napier St, Fitzroy VIC 3065 Ph: 9417 3626 Hosted by Simon Tuesday Eureka Hotel Richmond - Trivia St.. More..
---
| | |
| --- | --- |
| ** Workshops | Classes & Clinics Events ** | |

Awakening The Soul
Awakening The Soul, Intuitive and Spiritual Development classes where 'The journey of the Soul begins with a circle of Light'. The Soul emerges when we awaken from the sleep of our daily life and look beyond our five senses to discover a richer an.. More..

Fruit Bottling Workshops
Bottle up as much new season fruit as you want Join one of our fruit bottling sessions and get to take home some of the tastiest bottled fruit you eat – we supply everything, from the bottle to the fruit - enjoy a relaxed environment while bottlin.. More..
---
| | |
| --- | --- |
| ** Workshops | Classes & Clinics - Kids Events ** | |

AllSportz | Sport Camp School Holiday Program
Its the most fun your child can have in one day! Designed for the serious and not so serious sport star. In Brief: Runs every day of the Victoria School Holidays 9am-1pm - $40 (4 hours), 9am-3pm - $50 (6 hours) All Professional Accredited Coac.. More..

Paint Your own Exquisite Pottery Ornaments
Special Creative Fun is our Business! Glaze It Studio is Melbourne's largest Ceramic Painting Studio. Visit us in Elsternwick and decorate your very own cute ornaments, just in time for Xmas! Or maybe paint a special Christmas plate, or Mug a.. More..

Sportsworks
Stretch your mind and muscles at Sportsworks! Take the sporting challenge at Sportsworks and learn all about the science behind moving your body. Race Cathy Freeman. Test your skill as an extreme snowboarder or a soccer goalkeeper. Measure your.. More..
| | |
| --- | --- |
| ** Worship | Faith | Spiritual Events Events ** | |

Hanukkah
December 17-24 Hanukkah * - Jewish Religious days and holidays for 2014 celebrated in Melbourne. JANUARY 2014 1 Mary, Mother of God - Catholic Christian Feast of St Basil - Orthodox Christian G.. More..
---
| | |
| --- | --- |
| ** Zoological & Farms Events ** | |

Ballarat Wildlife Park
The Ballarat Wildlife Park is the brainchild and dream of Mr Greg Parker who moved to Ballarat to open his own Wildlife Park based upon his love of Australian native animals and reptiles and his extensive experience in the zoo industry. The Park open.. More..

Bundoora Park Children's Farm | Open
Bundoora Park Children's Farm is part of Cooper's Settlement located in Bundoora Park. Families can visit and experience a real life urban farm. Urban farm presents an authentic farm experience with a variety of animals to touch and hold. Feed.. More..

Collingwood Children's Farm | Open
Situated on 7 hectares of land just 4 kms from Melbourne's CBD the Collingwood Children's Farm provides a unique educational and fun country experience for city folk. Family Day - First Sunday of each Month Farmers' Market - Second Saturday of e.. More..
Show ALL 6 Zoological & Farms Events
---