What's On | Sunday 26th October 2014..
| | |
| --- | --- |
| ** Charity | Fundraisers Events ** | |

Cruden Farm Family Fun Day
Mental Health Foundation of Australia Sunday 26 October 2014 The annual Cruden Farm Family Fun Day is held at the late Dame Elisabeth Murdoch's property at Langwarrin. This great day out benefits various charitable programs developed by the Men.. More..

Designer Charity Auction | Pink Ribbon Day
Sealy Posturepedic & Cancer Council's Pink Ribbon partner with six leading designers for limited edition beds auction Sealy Posturepedic and Cancer Council Australia are launching a major fundraising initiative for Pink Ribbon Day (Monday 27th Oct.. More..

Friends of Sammy Joe Market Day
This a major fundraiser event, so please come along and support the Friends of Sammy Joe foundation. There will be face painting, kids rides, children's hampers, Tupperware, jewellery and lots lots more. Stall holders wanted, please contact us .. More..
Show ALL 11 Charity | Fundraisers Events
---
| | |
| --- | --- |
| ** Children | Family Events ** | |

Avenel Maze | Open
Avenel is a very different maze to those of England's Hampton Court or France's Palace of Versailles. For one thing it is set in a stunning Australian landscape overlooking through gum trees filled with cockatoos magpies and parrots the hazy Goulburn.. More..

Bundoora Park | Open
Bundoora Park is Melbourne's most diverse park providing a wealth of activities and experiences for the whole family. Cooper's Settlement Cooper's Settlement is located in Bundoora Park - 15 kilometres from the centre of Melbourne. When yo.. More..

Campbelltown Miniature Passenger Railway
Campbelltown Miniature Passenger Railway has two rides at the complex, the boulder mountain ride and the cavalier ride. Children under the age of three are free. Riding on the trains, the passengers will pass through a countryside of lakes, hills.. More..
Show ALL 24 Children | Family Events
---

Circus Latino | Burnside
Circus Latino is a dynamic and exciting show that thrills and captivates audiences of all ages. Featuring talented performers from Argentina and Australia, you will be amazed at our daring aerial acts, marvel at the tricks performed with fire, ho.. More..

Circus Royale | Victoria
Circus Royale is a totally professional traditional circus staged in a luxury tent featuring International circus stars. High wire walkers, swing trapeze, clowns, acrobats, sabateco dancers, drummers, jugglers, contortion. A total of 6 humane ani.. More..
---
| | |
| --- | --- |
| ** Comedy & Magic Events ** | |

Comedy Sunday's @ Crown
Sunday Night Comedy Showcase Returns Featuring Australia's Most Popular Comedians & Fresh Talent Following the smash success of season 1, Comedy at Crown is BACK with Australia's most popular comedy performers and fresh industry talent every Sund.. More..

Dane Certificate's Magic Tricks, Gags & Theatre
Dane Certificate's Magic Tricks, Gags & Theatre is now holding Magic Shows for children have been captivating children AND their parent's Imaginations. Over an hour of Magic and Cartoons from 3pm every Sunday. The atmosphere has been described.. More..
---
| | |
| --- | --- |
| ** Community Events Events ** | |

Frankston Naval Memorial Club Car Boot Sale
Frankston Naval Memorial Club are holding a Car Boot Sale to raise funds for much needed up-grades to our Clubrooms in Langwarrin South. Members and Friends are bringing along all that "stuff" they no longer need. Old and New household goods.. More..

Greenhills Primary School Spring Fair
Join us for our HUGE Spring Fair: Rides, food, entertainment and lots of stalls and activities! Something for everyone! .. More..

Moonee Ponds Primary School Spring Fete
Fun for the whole family - live music and entertainment, amusement rides, homemade cakes and preserves, plants, crafts, toys and books for sale, tattoos, face painting, silent auctions, bar and fantastic food stalls, side show alley and so much more... More..
Show ALL 4 Community Events Events
---
| | |
| --- | --- |
| ** Competitions & Prizes Events ** | |

Maritime Art Awards & Exhibition
Since 2002 the Mission to Seafarers Victoria maritime art prize has exhibited the work of over 700 artists and fast become recognised as Australia's leading maritime art award. Prize money awarded to date has exceeded $129,000 and the organisatio.. More..
Minecraft Competition
The Museum of Australian Democracy at Eureka (M.A.D.E) is giving 18 year olds and under a chance to participate in one of Australia's freshest latest hottest competition, a chance to play Minecraft, and win prizes! Minecraft users, or "want to be".. More..
---
| | |
| --- | --- |
| ** Concerts | Music Events ** | |

A Cappella Madness
Come one. come all, and feast your ears on a night of a cappella madness! Four bands, four different styles, and over 90 minutes of some of Melbourne's most exciting a cappella performers. The Jazz Project will be headlining the show in their de.. More..

Absolutely Everybody Loves Broadway
School of Hard Knocks presents Absolutely Everybody Loves Broadway Melbourne Town Hall Sunday 26th October, 6pm Jonathon Welch AM Conductor & Compere Judi Connelli & Suzanne Johnston Hear all your favourite Broadway hits performed by the.. More..

AM I
Australia's trailblazing choreographer Shaun Parker returns to Melbourne Festival with Am I – an arresting music and dance collaboration with composer Nick Wales investigating the quintessential meaning of 'I' within the context of the modern-day gl.. More..
Show ALL 27 Concerts | Music Events
---
| | |
| --- | --- |
| ** Conferences | Conventions Events ** | |

Contemporary Outsider Art Conference
OUTSIDER ART CHALLENGES THE ESTABLISHMENT FROM WITHIN Free International Conference and Exhibitions Explore Contemporary Outsider Art in a Global Context More than fifty artists, curators, educators and researchers from Australia, China, UK, Fi.. More..
---
| | |
| --- | --- |
| ** Culinary | Wine & Dining Events ** | |

A Little Lamb
This October, enjoy the flavours of quality seasonal produce with Head Chef Adam Smith's slow cooked lamb shoulder. Braised Tarwin River lamb with parmesan gnocchi, roasted cherry tomatoes, black olives and fresh herbs. Matched with a glass of .. More..

Black Market Pop-Up Cafe
Fitzroy's The Black Market pop up cafe on Smith Street is not what you are thinking. The menu features fried-chicken sandwiches, tacos, shaker fries, and wings. Two beers on tap with more coming. The wine list has Australian and international wine.. More..

Coombe | Cellar Door
You can enjoy our delicious, estate grown Coombe Farm wines among the vines at the 'Farm' cellar door or as part of the full gourmet experience at Coombe – The Melba Estate. The Coombe Farm wine brand was established in 2002, the 'Farm' cellar doo.. More..
Show ALL 8 Culinary | Wine & Dining Events
---
| | |
| --- | --- |
| ** Dance & Ballet Events ** | |

Complexity of Belonging
One of Europe's most important theatrical voices, German writer and director Falk Richter combines forces with Chunky Move, Melbourne Theatre Company and Melbourne Festival for this international co-production. Exploring identity in the age of soc.. More..

Matthew Bourne's Swan Lake
Matthew Bourne's Swan Lake From Oct 16th 2014 Firmly crowned as a modern day classic, Matthew Bourne's powerful, provocative and totally original interpretation of Tchaikovsky's Swan Lake turned tradition upside down and took the dance world by s.. More..

PURE MOVEMENT | Trisha Brown
Over three nights, the Trisha Brown Dance Company performs two programs of Trisha Brown's most celebrated and enduring works. Traversing nearly the full span of her career, these programs reveal Trisha Brown's signature approaches and constant ex.. More..
| | |
| --- | --- |
| ** Exhibitions | Art & Photo Events ** | |
7 vs 9 | Isabelle Sully and Lewis Fidock
7 vs 9 Isabelle Sully and Lewis Fidock 10th Oct 2014 – 6th Nov 2014 · West Space · Opening: Thursday 9 October 2014, 6-8pm. Artist Talk: Thursday 6 November 2014, 5:30-6:30pm. We are persons who dwell on the opposite side of the globe making.. More..

A Primitive Movie
23 October – 8 November, 2014 A Primitive Movie Diego Ramirez A Primitive Movie is an installation (taking the form of a light box, overhead projection, video, cum and board) observing and reinterpreting axolotl iconography through the lens .. More..

Albert Tucker and the Mystery of H. D.
13 September 2014 - 15 February 2015 After being told that the paintings had belonged to Professor Alfred Henry Tipper, Tucker traced Tipper's last place of residence, where he found a further three paintings in the showman's old cart in the back .. More..
Show ALL 83 Exhibitions | Art & Photo Events
---
| | |
| --- | --- |
| ** Exhibitions | Expo | Launch Events ** | |

Australia Will Be There | Bairnsdale
Australia Will Be There: Victorians in the First World War (1914-1919) Through historical photographs and personal stories, this exhibition will present the chronology of the First World War (1914-19) and provide the opportunity to discover the fa.. More..

Australis Apartments | Grand Opening
Join Central Equity to celebrate AUSTRALIS Grand Opening at our on-site display centre. Enjoy free gourmet food, barista coffee, live music and win instant prizes throughout October 18 - 26. Preview our new display centre at upcoming Grand Opening.. More..

Boisterous Beginnings: Doctors in the Port Phillip District
Surgeon George Bass, Matthew Flinders' close friend, had visited what became Victoria when he landed in Western Port Bay in 1798 but it was not until settlement in the 1830s that doctors began their work in what was then known as the Port Phillip Dis.. More..
Show ALL 54 Exhibitions | Expo | Launch Events
---
| | |
| --- | --- |
| ** Festivals | Fairs Events ** | |

Auburn South Fair 2014
Providing family fun for more than 50 years, the Auburn South Fair is one of the longest running school fairs in inner Melbourne and a great day out for the whole family. With recent fair days attracting more than 10,000 visitors, the Auburn South Fa.. More..

Ballarat Spring Antique and Vintage Fair 2014
BALLARAT SPRING ANTIQUE & VINTAGE FAIR OCTOBER 24TH – OCTOBER 26TH 2014 NEW VENUE! BALLARAT EXHIBITION CENTRE 501–503 DOWLING STREET, WENDOUREE There will be a huge range of quality antiques and collectables from all over the world, includin.. More..

Buninyong Good Life Festival
The 2014 Buninyong Good Life Festival is to be held on Sunday, 26th October. The Buninyong Good Life Festival is a free community focused event held in late October each year in the pretty township of Buninyong, 11km south of Ballarat. The Festiv.. More..
Show ALL 15 Festivals | Fairs Events
---
| | |
| --- | --- |
| ** Films | Festivals & Showing Events ** | |

ACMI | Australian Centre for the Moving Image | Open
Australian Centre for the Moving Image (ACMI) located at the heart of Melbourne's iconic Federation Square presents a vibrant annual calendar of award-winning exhibitions, films, talks, live events, creative workshops, education programs and collecti.. More..

Greek Film Festival 2014
The 21st Greek Film Festival with screenings of some of the best new films from the Hellenic republic. Highlights include Pantelis Voulgaris' World War II drama, Little England and oddball comedy. Take a look at the trailer for the Delphi Bank.. More..

How to Train Your Dragon 2
Heroic Viking Hiccup (Jay Barruchel) and his faithful dragon Toothless are back, and trying to keep the peace. The thrilling second chapter of the epic How to Train Your Dragon trilogy returns to the fantastical world of the heroic Viking Hic.. More..
Show ALL 4 Films | Festivals & Showing Events
---
| | |
| --- | --- |
| ** Fitness & Fun Events Events ** | |

Melbourne Kokoda Challenge 2014
The Kokoda Challenge returns to Melbourne 2014 Melbourne Kokoda Challenge is on Sunday 26th of October Honour the Kokoda Spirit as you and your team mates trek or run the tough 30km course in 9 hours through the Dandenong Ranges in Eastern Victo.. More..
---
| | |
| --- | --- |
| ** Garage Sales | Car Boot Sales Events ** | |

Garage Sales on Today
Check out the Garage Sales on today courtesy of Gazza's Garage Sales. Gazza's Garage Sales is Australia's best known Garage Sales calendar showing every garage sale this weekend and upcoming sales Australia wide. .. More..
---
| | |
| --- | --- |
| ** High Tea & Traditional Tea Events ** | |

Afternoon Tea at the Windsor
The Hotel Windsor in Melbourne has been serving traditional afternoon tea since 1883. Our 5 star hotel in Melbourne serves its famous afternoon tea to your table on a three-tiered silver stand and consists of exquisite French pastries and finger s.. More..

Grand Afternoon Tea
A traditional Grand Afternoon Tea is served daily at Grand Hyatt Melbourne a la carte on Monday – Thursday (2.30pm – 5pm) at $35pp. Grand Afternoon Tea (PDF) On Friday and the weekends, an extended dessert buffet with an incredible array of pa.. More..

High Tea @ Park Hyatt Melbourne
If you are wanting to escape the hustle and bustle of our busy city centre, take a leisurely stroll up through the Paris End of Melbourne to the luxurious Park Hyatt for their delicious High Tea. The Park Hyatt boasts the largest hotel room accommod.. More..
Show ALL 9 High Tea & Traditional Tea Events
---
| | |
| --- | --- |
| ** Historical Locations & Tours Events ** | |

Abbotsford Convent Guided Tours
Fascinating guided tours of the Abbotsford Convent arts, cultural, and education precinct occur every Sunday afternoon at 2pm. The Abbotsford Convent is steeped in history and interest. For over a century, the precinct housed a closed order of Goo.. More..

Ambleside Park | Local History Museum
The Ambleside Park Museum is open on Sundays 1pm - 4pm and at other times by appointment. The land on which the homestead now stands is part of Crown allotment 56K of the Parish of Scoresby. The property originally consisted of 210 acres from Oliv.. More..
Barwon Park Mansion | Open
Historic Barwon Park Mansion is an imposing bluestone mansion built in the 1860s for Thomas Austin its first owner. The property comprised 12000 hectares and was noted for its sheep and horses. Open every Wednesday and Sunday 11am to 4pm. Group.. More..
Show ALL 20 Historical Locations & Tours Events
---
| | |
| --- | --- |
| ** Markets | Art, Craft & General Events ** | |

A Plus Market | Wantirna
A Plus Market is a brand new Melbourne based market of local designer and pre-loved 'plus size' fashion jewellery shoes handbags and more. A Plus Market not only showcases local small business designers and makers who celebrate 'plus size' women .. More..

Akoonah Park Market
Come along and grab a bargain a the Akoonah Park market which comes alive every Sunday for produce, craft and variety market. The Akoonah Park Committee of Management conduct a very popular weekly market from their main buildings and surrounds at.. More..
Avoca Riverside Market
On the 4th Sunday of every month the Avoca Riverside Market is held along the banks of the Avoca River and in Cambridge St. The tranquility of the venue adds to the enjoyment of meandering around the market. Between 50 and 70 stallholders pro.. More..
Show ALL 56 Markets | Art, Craft & General Events
---
| | |
| --- | --- |
| ** Markets | Farmers Food & Produce Events ** | |

Buninyong Farmers' Market
The market will be in recess over the winter months and resume in October 2014. Bringing the community together! fresh food . straight from the producer . festival vibe . handmade craft Held in the historic Buninyong Village, market goers wi.. More..
CERES Organic Food & Craft Market
The CERES organic Market and Grocery and Coffee stall are now open 7 days a week. We have live, local bands every Wednesday, Saturday and Sunday mornings between 9-12. The craft market is on every Saturday morning and, coming soon, Sunday morning.. More..

Eltham Farmers' Market | 4th Sunday
There are a full range of stalls from veggies and fruit to condiments and sweet treats. All the stallholders are local (with many from Nillumbik and Banyule) and all are selling their own produce (i.e. no re-sellers). As well as fruit and vegetabl.. More..
Show ALL 16 Markets | Farmers Food & Produce Events
---
| | |
| --- | --- |
| ** Motor Sports | Auto Events Events ** | |

Car Club Showcase | Subaru WRX Club
See your favourite cars up close and meet the proud owners at the Fed Square Car Club Showcase – a free monthly motor show in the heart of Melbourne. On the last Sunday of every month car aficionados transform the Flinders Street frontage of Feder.. More..

Motorclassica 2014
Motorclassica | Australian International Concour D'Elegance & Classic Motor Show Australia's most prestigious international classic, vintage and veteran car event will return to Melbourne in 2014, showcasing more than $100 million of the world's .. More..

Test & Tune | 1/4 Mile Off Street Drag Racing
Heathcote Park is the new home of 1/4 Mile Off Street Drag Racing in Victoria. Most people who purchase a high performance vehicle want to take it out and see what it can do, especially against other cars. While it's tempting to do this on the cit.. More..
| | |
| --- | --- |
| ** Museum & Science Events ** | |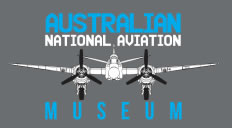 Australian National Aviation Museum | Open
The Australian National Aviation Museum contains the finest collection of Australian made and designed aircraft as well as the broadest collection with representative types covering the development of air travel and military aviation within Australia.. More..
Champions | Thoroughbred Racing Gallery
National Sports Museum at the Melbourne Cricket Ground (MCG) have launched a new gallery to celebrate the rich history of Australian thoroughbred racing. Champions marks the completion of the third phase of the National Sports Museum and features .. More..

Charlie's Arthur's Seat Auto Museum
Charlie's Auto Museum is a 1940's style garage housing a unique collection of 50 motor vehicles located at Arthur's Seat on the Mornington Peninsula. There are motorcycles, a variety of petrol bowsers from hand pumping ones to the more modern typ.. More..
Show ALL 18 Museum & Science Events
---

Australian Girls Choir Open Day
Singing will be all around at the Australian Girls Choir Open Day in Ruyton Girls School. Our fun singing, dance and drama classes are the perfect place for girls to build confidence and develop music and presentation skills. Girls who will b.. More..

B-24 Liberator Bomber Restoration
You are invited to call in and see the great restoration work being carried out on the B-24 Liberator by the many volunteers on Tuesdays, Thursdays and Sundays between the hours of 9:30am and 3:30pm. Restoring Australia's only surviving B-24 Liber.. More..

Black Rock House | Open Day
Every Sunday between 2.00pm and 4.00pm, historic Black Rock House situated at 34 Ebden Avenue, Black Rock is open for public inspection. Built in 1856 by Victoria's first Auditor-General, Charles Hotson Ebden as a seaside holiday residence, Black .. More..
Show ALL 5 Open Days Events
---
| | |
| --- | --- |
| ** Performing Arts | Theatre Events ** | |

ELEANOR AND MARY ALICE
Presented in conjunction with the exhibition Moya Dyring: An Australian Salon in Paris, this play centres on the meeting of two influential and well-connected women: human-rights advocate Eleanor Roosevelt, wife of the President of the United States,.. More..

Hello, Goodbye & Happy Birthday
Hello, Goodbye & Happy Birthday interrogates and celebrates different perspectives on life: some looking forward and some looking back. Scripted from intimate real-life conversations with people approaching their 18th or 80th birthdays, this document.. More..

Lady ZaZa Sings Taboos
Multi Award winning comedian and cabaret bad girl Zara sings about the things you shouldn't say and says many of the things you probably shouldn't sing… Lady Za Za Sings Taboos is a D-lectable evening of outrageous honesty and hilarity…because Tru.. More..
Show ALL 15 Performing Arts | Theatre Events
---
| | |
| --- | --- |
| ** Pet | Animal Events Events ** | |

Dog Shows & Trials
Dogs Victoria presents dog show and trials every weekend throughout Victoria.. All Breeds Show Obedience Trials Obedience Trials Pug Shows For further events or to learn more about any of the listed disciplines or venues, please visit www.do.. More..

Nillumbik Pet Expo 2014
In its 18th year, the Nillumbik Pet Expo is Council's longest running event that attracts over 5000 people each year. The FREE family and pet friendly event offers an abundance of entertainment for all ages including, reptile displays, pony rides.. More..
---
| | |
| --- | --- |
| ** Pop-Up Shops Events ** | |

Millinery Pop Up Shop
Get spring racing ready at The Millinery Association of Australia Pop-up Shop at Melbourne Central. The pop-up shop will showcase the handcrafted designs of 28 of Australia's best milliners, making the search for the perfect headpiece this racing sea.. More..
---
| | |
| --- | --- |
| ** Public Awareness Events ** | |

Breast Cancer Awareness Month 2014
October is Breast Cancer Awareness Month Show your true colours and (heart) pink this October National Breast Cancer Foundation .. More..

Discover Sailing Day 2014
Yacht clubs throughout Victoria will open their doors to local communities this Discover Sailing Day on Sunday 26 October, 2014, giving families the opportunity to experience the adventurous and exciting world of sailing and yacht club life for free .. More..

Face Your Fears Week @ Sea Life Melbourne Aquarium
Does the thought of spiders leave your hair standing on end? Or perhaps the thought of a slithering snake makes you quiver with fear? From 25 October to 4 November, SEA LIFE Melbourne Aquarium is hosting Face Your Fears Week, allowing visitors to .. More..
Show ALL 9 Public Awareness Events
---

Remembrance Services @ The Shrine
Remembrance Services held at the Shrine of Remembrance. Remembrance Services on a Sunday, honour all units no longer able to make the pilgrimage to the Shrine. Monthly weekday memorial services commemorate specific units and their efforts in c.. More..
---
| | |
| --- | --- |
| ** Reunions | Get-Togethers Events ** | |

Channel Niner's Girls | 40 Year Anniversary
40th YEAR ANNIVERSARY of the 'Channel Niner's Girls' Annual Reunion (1974 – 2014) will be held at the Tower Hotel on Sunday 26th October 2014 at 12 noon. This is a Special Occasion with surprise Guest Speakers along with coverage by Melbourne Obs.. More..
---
| | |
| --- | --- |
| ** Sales | Special Offers Events ** | |

Christopher Bragg Auction
A varied catalogue is already being put together for all interests including quality antique furniture and other pieces of all ages, decorative arts, jewellery, silver, rugs, stamps, coins & banknotes, ephemera, diverse collectables etc etc etc. A.. More..

Melbourne Park N Sell
The Best Place to Buy and Sell your Vehicles. Melbourne Park N Sell launches new weekend buy, sell and swap events for private buyers and motor vehicle dealers The internet may be the fastest way to browse through vehicles for sale, but you st.. More..

Tea Leaves: 50% Off Organic Teas
50% OFF TEA SPECIALS At Tea Leaves, Sassafras, we have teas and infusions on special to pique your interest and whet your appetite, but we change our specials every two weeks, so if you want to stock up on your favourite blends at 50% off, now's you.. More..
| | |
| --- | --- |
| ** Seminars | Lectures | Talks Events ** | |

Speakers Forum | Soapbox Oratory
Every Sunday afternoon, soapbox orators take turns speaking on various topics from differing viewpoints on the State Library Lawns. Questions, comments, heckling and interjections are welcome. Participation is free, and would-be speakers are en.. More..
---

Eureka Skydeck 88 | Open
Created to reach for the sky nothing you have ever experienced will prepare you for the awe inspiring view of Melbourne from the Southern Hemisphere's highest viewing platform. Skydeck 88 is the only observation deck in the world that can thrill .. More..

Federation Square | Open
Federation Square never closes Melbourne's most prominent meeting place and unique cultural precinct brings together a creative mix of attractions museums and galleries and the finest of dining with its many restaurants cafes and bars. Federati.. More..
Healesville Sanctuary | Open
Explore a bushland haven for Australian wildlife at Healesville Sanctuary just one hour from Melbourne in the stunning Yarra Valley wine region. HOW TO GET HERE Healesville Sanctuary is located on Badger Creek Road Healesville Vic. 3777 Take.. More..
Show ALL 9 Sightseeing Events
---
| | |
| --- | --- |
| ** Sporting Fixtures Events ** | |

Asia-Pacific Amateur Championships
Amateurs strive for Masters Tournament berth at Royal Melbourne The Asia-Pacific Amateur Championship (ACC), one of the world's premier amateur golf tournaments, will this year be staged at the internationally acclaimed Royal Melbourne Golf Club f.. More..

Melbourne Dodgeball
Melbourne Dodgeball is Melbourne's Premier Dodgeball League! Ready... Set... Dodgeball! That's right folks, dodgeball isn't just for the playground anymore! This is a game anyone can play, and everyone should play (well at least we think so any.. More..

Melbourne Dodgeball League
Registrations Now Open for Melbourne Dodgeball League! Join Melbourne's largest dodgeball league and get involved with one of Australia's fastest growing sports. Dodgeball is fun, social and a great way to get fit quickly! Now taking registrati.. More..
Show ALL 6 Sporting Fixtures Events
---

Melton Swap Meet
Swap Meets, Antique & Collectables Fairs, Markets & Rallies this weekend... Oct 5, 2014 Cora Lynn Swap Meet Lardner Park, near Warrigul Oct 12, 2014 Alexandra Swap Meet & Historic Truck Muster Inaugural Alexandra Swap Meet at Show Groun.. More..

Melton Swap Meet
Will cater for all makes and models of vintage, veteran and classic vehicles plus all types of automotive memorabilia. Selling sites are $25 which includes entry for two persons are available on the day from 6.30 am. Please note public entry b.. More..
---
| | |
| --- | --- |
| ** Television Shows Events ** | |

AFL Footy @ Channel 9
Channel 9 coverage of the 2014 A.F.L. Football season. Nine footy shows include.. --> Footy Classified (Monday), --> Footy Show (Thursday) --> The Sunday Footy Show (Sunday) --> TAC Cup: Future Stars (Sunday) Footy Show Tickets to th.. More..

Coxy's Big Break
Coxy's Big Break is a travel show where you can find great things to do from the comfort of your armchair. Destinations have criss-crossed every corner of Australia; from the magnificent Great Ocean Road in the south to spectacular rainforests o.. More..
---
| | |
| --- | --- |
| ** Tours & Trips Events ** | |

A Very Fine Yarn | Creswick Woollen Mills
The Creswick Woollen Mills tourism experience "A Very Fine Yarn" showcases the journey of fibre; all the way from its source on the alpaca, through the manufacturing process and how it ends up on the shop shelf. The exhibit gives a great insight .. More..

Aboriginal Heritage Walk
Journey into the ancestral lands of the Koolin nation and explore their rich and thriving culture on this walk in the Royal Botanic Gardens Melbourne. Experience a traditional smoking ceremony with an Indigenous Guide and discover traditional uses o.. More..

African Food Tour
AFRICAN FOOD TOUR Join this 3 hour Melbourne African food tour and discover the unique blend of Indian, French, British, Egyptian and Turkish flavours that the cuisine is known for while taking in the sights and sounds of all the city's famous lan.. More..
Show ALL 29 Tours & Trips Events
---
| | |
| --- | --- |
| ** Trivia and Quiz Events ** | |

Melbourne Trivia | Quiz
Melbourne Trivia Co host Melbourne's most popular trivia quiz events. Melbourne Trivia has a reputation for presenting funny and enjoyable trivia events around Victoria. We're proud that the most frequent comment we hear about our events is how pr.. More..

Quiz Meisters Trivia
Quiz Meisters run entertaining trivia nights at various venues.. mondays The Elsternwick @ 8:00PM 259 Brighton Rd,Elwood (03) 9531 3218 with Conor Gallagher North Fitzroy Arms @ 7:30PM 296 Rae St,Fitzroy North (03) 9489 8519 with Dave.. More..

Trivia @ Campari House
Quiz Meisters presents hilarious challenges and mind-bending questions in a relaxed and social setting at Campari House. Get a team together, or just join in yourself. It's free to get involved! Sundays @ 5:00PM Every Sunday on the rooftop.. More..
| | |
| --- | --- |
| ** Workshops | Classes & Clinics Events ** | |

Assuit and Tie Belly Dance
Assiut and Tie Belly Dance Club is a unique event that resurrects the glamour of the 1920s and its fascination with the exotic east and transports it to Melbourne 2014. Guests arrive in exotic cocktail dress to enjoy a souk, photo booth and capti.. More..

Fruit Bottling Workshops
Bottle up as much new season fruit as you want Join one of our fruit bottling sessions and get to take home some of the tastiest bottled fruit you eat – we supply everything, from the bottle to the fruit - enjoy a relaxed environment while bottlin.. More..

Hanging Concrete Pot & Succulent Workshop
Colour Box Studio presents a super fun workshop facilitated by local Melbourne floristry creative Ms Murphy Flowers at Bend and Snap Market. You get to choose a concrete pot and your very own colour combo to paint your pot! Then you'll get to stri.. More..
Show ALL 7 Workshops | Classes & Clinics Events
---
| | |
| --- | --- |
| ** Workshops | Classes & Clinics - Kids Events ** | |

Sportsworks
Stretch your mind and muscles at Sportsworks! Take the sporting challenge at Sportsworks and learn all about the science behind moving your body. Race Cathy Freeman. Test your skill as an extreme snowboarder or a soccer goalkeeper. Measure your.. More..

What's On @ ArtPlay
ArtPlay is designed for children aged between 5 and 12 years with programs for school groups on weekdays as well as weekend and holiday workshops. ArtPlay is easy to find in Birrarung Marr, the park directly behind Federation Square along the Yarr.. More..
---
| | |
| --- | --- |
| ** Worship | Faith | Spiritual Events Events ** | |

Eckankar Worship Service
Each ECK Worship Service focuses on an aspect of Eckankar. They feature a reading from the ECK works, singing HU, a love song to God, talks and panel or group discussions of spiritual principles at work in everyday life. The service lasts about an.. More..

Sunday Service @ St Michael's
St Michael's is a unique church in the heart of the city. Unique for its relevant, contemporary preaching that embraces eclectic spirituality and inner wellbeing as its core message. Executive Minister Dr Francis Macnab is an internationally reno.. More..
---
| | |
| --- | --- |
| ** Zoological & Farms Events ** | |

Ballarat Wildlife Park
The Ballarat Wildlife Park is the brainchild and dream of Mr Greg Parker who moved to Ballarat to open his own Wildlife Park based upon his love of Australian native animals and reptiles and his extensive experience in the zoo industry. The Park open.. More..

Bundoora Park Children's Farm | Open
Bundoora Park Children's Farm is part of Cooper's Settlement located in Bundoora Park. Families can visit and experience a real life urban farm. Urban farm presents an authentic farm experience with a variety of animals to touch and hold. Feed.. More..

Collingwood Children's Farm | Open
Situated on 7 hectares of land just 4 kms from Melbourne's CBD the Collingwood Children's Farm provides a unique educational and fun country experience for city folk. Family Day - First Sunday of each Month Farmers' Market - Second Saturday of e.. More..
Show ALL 7 Zoological & Farms Events
---