What's On | Monday 1st September 2014..
| | |
| --- | --- |
| ** Charity | Fundraisers Events ** | |

Back 2 School Day 2014
Back 2 School Day is The Smith Family's fundraising event for the big kid in all of us… and it's as easy as 1… 2… 3… Celebrate your past, change a child's future. Grab an old-school tie, break out the fairy bread and let the fun and games begi.. More..

Legacy Week 2014
Sunday 31 August to Saturday 6 September 2014 Legacy Week is Australia's iconic fundraising campaign which began in 1942. It is also known for its Badge Day and the iconic badges offered as a token of appreciation for the donation made by the publ.. More..

Piggy Bank Appeal 2014
The Piggy Bank Appeal for Very Special Kids runs every year in September. 2014 is the 17th annual Piggy Bank Appeal. The aim is to raise over $1 million so families of children with life-threatening illnesses can access the support they need fr.. More..
Show ALL 5 Charity | Fundraisers Events
---
| | |
| --- | --- |
| ** Children | Family Events ** | |

Avenel Maze | Open
Avenel is a very different maze to those of England's Hampton Court or France's Palace of Versailles. For one thing it is set in a stunning Australian landscape overlooking through gum trees filled with cockatoos magpies and parrots the hazy Goulburn.. More..

Bark! Bark! Bark!
A Treehouse exhibition: Terry Denton's illustrations, prints and plans from the series created with Andy Griffiths Presented in partnership by the Melbourne Writers Festival and ArtPlay. See original illustrations, prints and preliminary works .. More..

Bundoora Park | Open
Bundoora Park is Melbourne's most diverse park providing a wealth of activities and experiences for the whole family. Cooper's Settlement Cooper's Settlement is located in Bundoora Park - 15 kilometres from the centre of Melbourne. When yo.. More..
Show ALL 15 Children | Family Events
---
Silvers Grand Magic Circus | Nunawading
Silvers Extravaganza is suitable for all ages includes the Phoenix Riders in the Globe of Death, the Wheel of Steel, aerial acts, clowns and the latest in Los Vegas illusions. Established in 1976, Silver's Circus still travels Australia and provid.. More..
---
| | |
| --- | --- |
| ** Comedy & Magic Events ** | |

Comedy @ Spleen | Monday's FREE!
Every Monday, Spleen Bar is the city's free weekly comedy hotspot, with a packed room every week! In the last year we've had drop in spots from Wil Anderson, Charlie Pickering, Adam Hills, Josh Thomas, Lehmo, Fiona O'Loghlin, Jimeoin, Frank Woodle.. More..

Live Comedy @ Comic's Lounge
Live comedy six nights per week. The Comic's Lounge has live comedy Monday to Saturday with dinner before the show at 7pm and the laughs kick off at 8pm. The Comic's Lounge is Australia's only 6 night a week live stand up comedy venue hosting .. More..

Local Laughs
It's Melbourne's longest running independent comedy room. The best local and international acts as well as the most promising up-and-comers. Mondays, doors 7.30pm (8.30pm start) $15/12 .. More..
| | |
| --- | --- |
| ** Competitions & Prizes Events ** | |

CLICK 14 Art Prize | Open Call
Open call photography exhibition All themes, framed or unframed. Must be photographic (but can be manipulated). All work must be 80x80cm or less (including frame). Enter up to 8 entries, all will be hung. Interstate and International Arti.. More..
FECK:ART Competition: Call For Entries
Melbourne's emerging artists are invited to submit erotic artworks for a chance to exhibit at the Melbourne Fringe Festival. With $5000 in cash prizes, the competition encourages artists to explore the diversity and nuance of eroticism. Can art su.. More..

Maritime Art Awards & Exhibition | Art Prize
Since 2002 the Mission to Seafarers Victoria maritime art prize has exhibited the work of over 700 artists and fast become recognised as Australia's leading maritime art award. Prize money awarded to date has exceeded $129,000 and the organisation ha.. More..
Show ALL 4 Competitions & Prizes Events
---
| | |
| --- | --- |
| ** Concerts | Music Events ** | |

Intimate Letters | ACO
MOZART Divertimento in F, K.138 SMETANA String Quartet No.1 "From My Life" (arr. for string orchestra) JANÁČEK String Quartet No.2 "Intimate Letters" (arr. for string orchestra) Gordan Nikolic, Guest Director & Violin Peter Evans, Co-Arti.. More..

Live @ The Toff
Live entertainment every night @ The Toff, Swanston St Walk, Melbourne. The Toff's stage room hosts the full spectrum of Australian performing arts including music (from pop to country to ensembles), dance, comedy, and theatre, as well as to.. More..

Live Jazz @ Bennetts Lane
Bennetts Lane Jazz Club in the heart of central Melbourne is open every night from 8:30pm. Gigs normally start at 9:00pm weeknights and 9:30pm on weekends. View Whats Live @ Bennetts Lane .. More..
Show ALL 5 Concerts | Music Events
---
| | |
| --- | --- |
| ** Conferences | Conventions Events ** | |

Asia-Pacific Prostate Cancer Conference 2014
World opinion leaders are coming together to bring their depth of knowledge and experience to the Australian industry, discussing all facets of prostate cancer management, treatment and scientific advance in the discipline. For more information pl.. More..
---
| | |
| --- | --- |
| ** Culinary | Wine & Dining Events ** | |

Food Trucks @ The Emerald Peacock
The Emerald Peacock is thrilled to announce a new culinary concept and collaboration. Experience the food truck phenomenon in our cocktail lounge or on the rooftop! It's fair to say that some of Melbourne's best grub now comes on wheels an.. More..

Monday | Japanese 6 Course Degustation
Every Monday night Akachochin is holding a Japanese ikazaya sharing degustation. $60 for 6 courses with sake matched with each course. Bookings Essential. Ph. 9245 9900 .. More..

Spring Graze 2014
The Spring Graze gives everyone the chance to enjoy the vast array of new-season Victorian produce. Date: 1 Sep – 8 Dec 2014 EVENT: IDES x Persillade Venue: Persillade, East Melbourne Date: 2 Sep 2014 EVENT: Wine Appreciation Evening Venue.. More..
| | |
| --- | --- |
| ** Dance & Ballet Events ** | |

I Knew These People
Contemporary dance, physical theatre, drama, cabaret and comedy collide in RAWcollective's I Knew These People to create an exciting, colourful tapas of evocative live performance. This site specific work promises to surprise, delight and intrigue.. More..

La Bayadère
The Australian Ballet presents La Bayadère Vengeful love, deadly snakes, opium dreams and graceful wraiths La Bayadère has it all: a heady mix of temple dancers, angry gods and scheming villains, with a ballet blanc interlude showing classical.. More..

Patyegarang
Celebrating its 25th anniversary in 2014, Australia's multi- award winning dance theatre company Bangarra Dance Theatre tells the story of Patyegarang, the inspirational journey of a potent Indigenous spirit alive in Australia's past and present. .. More..
| | |
| --- | --- |
| ** Exhibitions | Art & Photo Events ** | |

A B S T R A C T
A B S T R A C T 18th Jul 2014 - 26th Oct 2014 Bennett Gallery Abstraction is one of modernism's most profound and innovative concepts. The term indicates a departure from reality into a world of thoughts and ideas expressed through a visual la.. More..

Andrew McQualter | Drawings 1997-2014
Andrew McQualter's drawings, installations and collaborative projects are concerned with making the connection between things visible. He is interested in the act of conversation as a metaphor for the relationships that we create and maintain wit.. More..

Art of the Table
Exquisitely decorated porcelain plates surrounded by cutlery and highlighted with sparkling glassware – a well-laid dining table can be a work of art. An exhibition at the National Gallery of Victoria, Art of the Table, explores dining practices .. More..
Show ALL 55 Exhibitions | Art & Photo Events
---
| | |
| --- | --- |
| ** Exhibitions | Expo | Launch Events ** | |

ACMI | Australian Centre for the Moving Image | Open
Open daily 10am to 5pm Australian Centre for the Moving Image (ACMI) located at the heart of Melbourne's iconic Federation Square presents a vibrant annual calendar of award-winning exhibitions, screen film festivals, live events, creative worksh.. More..

Adornment | Exhibition
Adornment, 'the act or process of making someone or something attractive by decorating', is the theme for the latest collection on display at Lord Coconut. For as long as human beings have existed, we have sought to adorn ourselves to display stat.. More..

Australia Will Be There
Australia Will Be There: Victorians in the First World War (1914-1919) Through historical photographs and personal stories, this exhibition will present the chronology of the First World War (1914-19) and provide the opportunity to discover the .. More..
Show ALL 60 Exhibitions | Expo | Launch Events
---

Melbourne Spring Fashion Week 2014
Melbourne Spring Fashion Week is proudly presented by the City of Melbourne. 30 August to 7 September 2014 Melbourne Spring Fashion Week (MSFW) is one of the City's premier events, supporting and promoting the retail, fashion and design industries.. More..

Melbourne Spring Fashion Week at Southgate
From 29 August-7 September, Melbourne Spring Fashion Week (MSFW) arrives at Southgate with an eclectic range of free exhibitions and displays showcasing innovative emerging designers and the creative process behind some of Melbourne's most celebrated.. More..
---
| | |
| --- | --- |
| ** Festivals | Fairs Events ** | |

Anywhere Theatre Festival | Frankston
Please select your preferred genre: Cabaret & Music - Circus & Physical Theatre - Comedy - Dance - Drama - Free Events - Interactive - Poetry - Youth & Kids The very first Anywhere Theatre Festival is a festival of performance anywhere but a the.. More..

Crown Cuba
Experience all the colours of Cuba at Crown with competitions, FREE Salsa Nights, Cuban Cocktails, Food Specials plus a whole lot more! Every Crown Signature Club member wins at Crown with over $200,000 worth of instant prizes! YOUR DAILY CHANC.. More..

Liquid Architecture 14 | Sound Arts Festival
Liquid Architecture is an Australian organisation for events, exhibitions, performances and situations of the world's leading artists working with sound. Once a "sense-specific" festival, interested in listening and the depth of individual sound p.. More..
| | |
| --- | --- |
| ** Films | Festivals & Showing Events ** | |
AICE Israeli Film Festival 2014
Australia Israel Cultural Exchange and Palace Cinemas present AICE ISRAELI FILM FESTIVAL 2014 From riveting, political documentaries to hot-blooded romance, from rollicking comedies to sensitive dramas the AICE Israeli Film Festival presents th.. More..

The Hunt | Croydon Film Society
Croydon Film Society screens quality films at the Reading Cinemas, Chirnside Park on selected Monday nights from 7:15pm. Annual membership gives you access to all screenings, a regular newsletter, end of year party and a poster/calendar. Cr.. More..

What's Showing @ IMAX
IMAX at Melbourne Museum provides you with the ultimate movie going experience on the world's 3rd largest screen. IMAX reopened in 2014 with a new screen, sound system and twin IMAX digital projectors. What's showing at IMAX this week | next .. More..
| | |
| --- | --- |
| ** Fitness & Fun Events Events ** | |

FREE Fitness @ Fed Square
Get Active with a FREE Fun Group Circuit-Based Workout Federation Square Amphitheatre Join workouts led by health coaches and fitness instructors from Healthy Lifestyle Lounge. These classes aim to help city workers keep fit and healthy. Fitness.. More..

Women's Only Exercise Classes
Montmorency | Exercise classes for women, specialising in pregnancy and post natal exercise. Every Monday and Thursday, 10am mishfit philosophy: mishfit is a personal training service that educates and provides safe exercise care to women w.. More..
---
| | |
| --- | --- |
| ** Historical Locations & Tours Events ** | |

Blood on the Southern Cross
Still the Hottest Show in Town! 'Blood on the Southern Cross' is an explosive multi-million dollar sound-and-light show like nothing you've ever seen before! The story of the Eureka Rebellion, a dramatic battle between gold miners and Governmen.. More..

Cooks' Cottage | Open & Tours
Cooks' Cottage is rebuilt in the picturesque Fitzroy Gardens to commemorate the voyages of Captain James Cook discoverer of Australia. Opening hours Monday to Sunday: 9am to 5pm Cooks' Cottage is not open Christmas Day. Last visitor admitted 4... More..

Coolart Homestead | Open
Coolart Homestead is a magnificent late Victorian mansion situated on the shores of Westernport. Opening Hours: Coolart is open 10:00 AM to 5:00 PM daily except Christmas Day New Years Day and Good Friday. Access is via Lord Somers Road Somers.. More..
Show ALL 14 Historical Locations & Tours Events
---
| | |
| --- | --- |
| ** Markets | Art, Craft & General Events ** | |

Brunswick Market
Walk into 661 Sydney Road and walk into another experience that is hidden from the street – BRUNSWICK MARKET - a range of fresh food and products opens up to you as you browse the aisles, including: -:- fresh meat, chicken, fish; -:- a mini sup.. More..

Whittlesea Monday Market
Whittlesea Market operating every Monday. Find around 100 stalls offering a large variety of trash and treasure fare, great bargains as well as fruit, vegetables and a weekly poultry auction. Lots of stallholders Great bargains Operating .. More..
---
| | |
| --- | --- |
| ** Markets | Farmers Food & Produce Events ** | |
CERES Organic Food & Craft Market
The CERES organic Market and Grocery and Coffee stall are now open 7 days a week. We have live, local bands every Wednesday, Saturday and Sunday mornings between 9-12. The craft market is on every Saturday morning and, coming soon, Sunday morning.. More..

Little Saigon Market
FROM the freshly pressed sugar cane juice to the still-crawling crabs, Footscray's Little Saigon Market (pictured) delivers an energising, distinctively Vietnamese shopping experience. You will find mountains of produce, with some stalls offering tas.. More..
---
| | |
| --- | --- |
| ** Museum & Science Events ** | |

ANZ Banking Museum
The ANZ Banking Museum is housed in the lower ground floor of the 'Gothic Bank' at 380 Collins Street, Melbourne. It was first opened in May 1985 to commemorate the 15Oth anniversary of the granting of a Royal Charter to the Bank of Australasia, .. More..

Australian Football Hall of Fame
The Australian Football Hall of Fame (AFHOF) was established by the AFL in 1996 to recognise and enshrine those who have made a significant contribution to the game. Footy fans can pay homage to these greats in the National Sports Museum at the Me.. More..
Champions | Thoroughbred Racing Gallery
National Sports Museum at the Melbourne Cricket Ground (MCG) have launched a new gallery to celebrate the rich history of Australian thoroughbred racing. Champions marks the completion of the third phase of the National Sports Museum and features .. More..
Show ALL 10 Museum & Science Events
---
| | |
| --- | --- |
| ** Performing Arts | Theatre Events ** | |

Activate
Five full length shows take place in performance venues at the La Trobe Uni Bundoora campus. ACTIVATE is our exciting new second semester theatrical season from La Trobe Student Theatre and Film! The season includes five striking plays that have g.. More..

Alan Smithee's Screen Test
Screen Test is back, asking the big questions: Which Pixar film contains hundreds and hundreds of deaths...all in the first few minutes? Can you watch films in space? Why on earth is Honey Boo Boo on DVD? Who would even buy that? In Alan .. More..

Beyond Babylon
In a rundown motel room in the distant future, Jericho finds himself in the middle of a nightmare. Held hostage by a mysterious and dangerous woman, his only chance at survival is to convince her of why she shouldn't kill him. Jericho is about .. More..
Show ALL 13 Performing Arts | Theatre Events
---
| | |
| --- | --- |
| ** Pop-Up Shops Events ** | |

Melbourne's Nike Tech Pack Studio
To celebrate the anniversary of Nike Tech Pack, a new and innovative apparel range launched in August 2013, and to coincide with Melbourne Spring Fashion Week (MSFW), Nike is launching the Nike Tech Pack Studio in Melbourne - a custom designed pop up.. More..

Pop It | Melbourne Designer Pop Up Shop
POP IT Melbourne Designer Pop Up Shop Melbourne Spring Fashion Week Designers Spring Summer ELandTINO x Stella Blanche Artists Lauren Nicholson x Skye Williams x Aki Nonowe Experience Melbourne's up and coming designers as they preview .. More..

Round She Goes Pop Up at MSFW
Round She Goes Fashion Market is celebrating the launch of their online market with a week-long pop-up event in the city as part of Melbourne Spring Fashion Week! Each day, Round She Goes will showcase different sellers for you to shop from that .. More..
| | |
| --- | --- |
| ** Public Awareness Events ** | |

Food for Thought
Food for Thought is Opportunity International Australia's annual campaign to raise awareness and funds for people living in poverty. For the month of September, Food for Thought asks individuals and businesses to host an event, take on a personal.. More..

National Wattle Day
This year, National Wattle Day - 1st September 2014 - falls on a Monday. Wattle Day History The first known use of wattle as a meaningful emblem in the Australian colonies dates back to the early days of Tasmania (1838), when the wearing of silve.. More..

UNAA Media Awards 2014 | Call for Nominations
Nominations for the UNAA Media Awards 2014 are now OPEN. United Nations Association of Victoria Journalists and producers whose work has appeared in the Australian media between 1 September 2013 and 1 September 2014 are encouraged to nominate no.. More..
| | |
| --- | --- |
| ** Queen's Birthday Weekend Events ** | |

National Wattle Day | Victoria 2014
National Wattle Day - Monday 1 September 2014 The next Public Holiday in Victoria is.. Melbourne Cup Day Tuesday 4 November 2014 2014 Victorian Public Holidays In 2014 Victoria celebrates the following holidays and long weekends: .. More..
---
| | |
| --- | --- |
| ** Sales | Special Offers Events ** | |

Chapel Street Precinct Winter Escape
Stay and explore Melbourne's newest neighbourhoods shopping gems, cafes and local hot spots With shopping, cafes, treasures of another era and local hot spots to please even the fussiest of barflies, it's time to embrace winter with a weekend esca.. More..
---
| | |
| --- | --- |
| ** Seminars | Lectures | Talks Events ** | |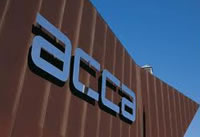 ICONS: Barbara Kruger | I shop therefore I am
What's in a word? Plenty, or as Barbara Kruger would write later – 'Plenty Should be Enough!' Before that, Kruger reformulated René Descartes' philosophical proposition of cognitive existence, 'I think therefore I am', into a motto for the hyper-ve.. More..
---

Eureka Skydeck 88 | Open
Created to reach for the sky nothing you have ever experienced will prepare you for the awe inspiring view of Melbourne from the Southern Hemisphere's highest viewing platform. Skydeck 88 is the only observation deck in the world that can thrill .. More..

Federation Square | Open
Federation Square never closes Melbourne's most prominent meeting place and unique cultural precinct brings together a creative mix of attractions museums and galleries and the finest of dining with its many restaurants cafes and bars. Federati.. More..
Healesville Sanctuary | Open
Explore a bushland haven for Australian wildlife at Healesville Sanctuary just one hour from Melbourne in the stunning Yarra Valley wine region. HOW TO GET HERE Healesville Sanctuary is located on Badger Creek Road Healesville Vic. 3777 Take.. More..
Show ALL 8 Sightseeing Events
---
| | |
| --- | --- |
| ** Talk | Discussion Events ** | |

Crowd funding for fashion industry talk
As part of the official Melbourne Spring Fashion Week curated program, StageLabel will be hosting a Crowd funding for fashion industry talk. StageLabel is a crowd-funding platform helping fashion brands and labels to develop their customer base, v.. More..
---
| | |
| --- | --- |
| ** Television Shows Events ** | |

AFL Footy @ Channel 9
Channel 9 coverage of the 2014 A.F.L. Football season. Nine footy shows include.. --> Footy Classified (Monday), --> Footy Show (Thursday) * --> The Sunday Footy Show (Sunday) --> TAC Cup: Future Stars (Sunday) Footy Show Tickets to t.. More..

AFL Footy @ Foxtel
With unparalleled coverage of the AFL Premiership Season, FoxFooty on Foxtel is the place to be for every footy fan. Watch every game of every round LIVE in HD with no ad-breaks siren to siren. Plus excellent coverage, game reviews, statistical.. More..
The Block | Glasshouse
The Block | Glasshouse kicks off a new series with new blockheads, challengers and new building. The Block on Channel 9 is Australia's biggest renovation reality series. Blockheads Michael & Carlene Jenna & Chris Darren & Dee .. More..
Show ALL 4 Television Shows Events
---
| | |
| --- | --- |
| ** Tours & Trips Events ** | |

A Very Fine Yarn | Creswick Woollen Mills
The Creswick Woollen Mills tourism experience "A Very Fine Yarn" showcases the journey of fibre; all the way from its source on the alpaca, through the manufacturing process and how it ends up on the shop shelf. The exhibit gives a great insight .. More..

African Food Tour
AFRICAN FOOD TOUR Join this 3 hour Melbourne African food tour and discover the unique blend of Indian, French, British, Egyptian and Turkish flavours that the cuisine is known for while taking in the sights and sounds of all the city's famous lan.. More..

Carlton & United Brewery Tour
Come behind the scenes at the home of Australia's favourite beers - Carlton Draught, VB, Pure Blonde, Foster's and more... Join our friendly guides for a fun and interactive tour of the country's largest brewery, where you can see how over 2 mill.. More..
Show ALL 20 Tours & Trips Events
---
| | |
| --- | --- |
| ** Trivia and Quiz Events ** | |

FAME Trivia
FAME Trivia runs trivia nights Monday through Thursday full of questions, music and audience participation that creates a competitive and fun-filled environment. Mondays Time Host Arcadia Hotel, South Yarra 8:00 PM Louise Crawford Excelsior .. More..

Funky Bunch Trivia @ The Hawthorn
Every Monday night at The Hawthorn Hotel. Who said Monday nights had to be boring? Come and test your knowledge while having a drink with friends! Monday's also mean Parmageddon - a choice of 10 different Parma toppings every Monday from 6-9pm .. More..

Funky Bunch Trivia Night
Funky Bunch trivia nights in Melbourne... Check out all the current venues running weekly pub trivia nights in Melbourne. Monday night trivia The Joint Bar – 8pm 35 Elizabeth St, City (03) 9620 5100 The Hawthorn 8pm .. More..
Show ALL 6 Trivia and Quiz Events
---
| | |
| --- | --- |
| ** Workshops | Classes & Clinics Events ** | |

African Drumming Classes
Experience the heart of West African culture through traditional drumming with Mohamed Camara from Guinea! DJEMBE / DUN DUN CLASSES: Term 3 course dates (casual participants welcome, so come anytime!): Monday 21st July - 8th September Nort.. More..

Creativity Australia | With One Voice
No matter what age you are or what language you speak, singing offers opportunities to learn, grow, and express who you are. Share the joy of song at your local With One Voice choir. There are no auditions – everyone is welcome! Rehearsals are led.. More..

Magic and Illusion Classes for Adults
WANT TO LEARN THE ART OF MAGIC? If you have ever been interested in learning magic this is the class for you! Throw out that notion of magic wands and top hats and get ready to learn something modern, new and fun! This class will give you a be.. More..
Show ALL 5 Workshops | Classes & Clinics Events
---
| | |
| --- | --- |
| ** Workshops | Classes & Clinics - Kids Events ** | |

Bentleigh Calisthenics Enrolments
Bentleigh Calisthenics College is accepting enrolments for 2014 now. We have places available in all age groups. Ages 3 – 99 years NEW STUDENTS WELCOME Bentleigh Uniting Church Hall 497 Centre Road Bentleigh To register your interest please.. More..

Sportsworks
Stretch your mind and muscles at Sportsworks! Take the sporting challenge at Sportsworks and learn all about the science behind moving your body. Race Cathy Freeman. Test your skill as an extreme snowboarder or a soccer goalkeeper. Measure your.. More..
---
| | |
| --- | --- |
| ** Zoological & Farms Events ** | |

Ballarat Wildlife Park
The Ballarat Wildlife Park is the brainchild and dream of Mr Greg Parker who moved to Ballarat to open his own Wildlife Park based upon his love of Australian native animals and reptiles and his extensive experience in the zoo industry. The Park open.. More..

Bundoora Park Children's Farm | Open
Bundoora Park Children's Farm is part of Cooper's Settlement located in Bundoora Park. Families can visit and experience a real life urban farm. Urban farm presents an authentic farm experience with a variety of animals to touch and hold. Feed.. More..

Collingwood Children's Farm | Open
Situated on 7 hectares of land just 4 kms from Melbourne's CBD the Collingwood Children's Farm provides a unique educational and fun country experience for city folk. Family Day - First Sunday of each Month Farmers' Market - Second Saturday of e.. More..
Show ALL 6 Zoological & Farms Events
---