What's On | Sunday 29th March 2015..
| | |
| --- | --- |
| ** Charity | Fundraisers Events ** | |

Blue Dragon Marathon Walk
There is nothing like the feeling of accomplishment from finishing your first marathon. The Blue Dragon Marathon Dragon Walk on Sunday, 29 March 2015, will walk, not run, 42km along the scenic Great Victorian Rail Trail. Are you up for the c.. More..

Cubby House Challenge | Kids Under Cover
Childhood memories recreated by country's top architects for 2015 'Kids Under Cover Cubby House Challenge'. Melbourne International Flower & Garden Show Creative, bespoke cubby houses are set to once again make a difference to the lives of you.. More..

Home Lottery | Royal Melbourne Hospital
The Royal Melbourne Hospital Home Lottery is inviting you to go BIG and win BIG! that moment you win... ...could change your life! Win the Grand Prize Showhome and live mortgage free. Drive an Aston Martin or a $10,000 Luxury Escape for 2 peop.. More..
Show ALL 7 Charity | Fundraisers Events
---
| | |
| --- | --- |
| ** Children | Family Events ** | |

Adventure Kids Festival | Mount Baw Baw
Following the success of the standalone event in April 2014, the Adventure Kids Festival returns in 2015 as a series of four events, offering children from the ages of four to 12 nature-based adventure activities across a multi-day getaway. The A.. More..

Adventure Park | Open
Victoria's biggest and most exciting theme park Adventure Park is opening its gates for another supercharged summer! If you have any questions please call us on (03) 5250 2756 Open.. More..

Bundoora Park | Open
Bundoora Park is Melbourne's most diverse park providing a wealth of activities and experiences for the whole family. Cooper's Settlement Cooper's Settlement is located in Bundoora Park - 15 kilometres from the centre of Melbourne. When yo.. More..
Show ALL 34 Children | Family Events
---

Great Euro Circus | Shepparton
Europe's Largest Circus on tour for the first time in Australia. The GREAT EURO CIRCUS is proud to bring you their most exciting and thrilling production yet. Marvel at the Extreme Human Cannonball as a live person is catapulted through the.. More..
Silvers Grand Magic Circus | Geelong
Silvers Extravaganza is suitable for all ages includes the Phoenix Riders in the Globe of Death, the Wheel of Steel, aerial acts, clowns and the latest in Los Vegas illusions. Established in 1976, Silver's Circus still travels Australia and provid.. More..

TOTEM | Cirque Du Soleil
Since its World Premiere in 2010, more than 3 million people across 25 cities worldwide have been mesmerized by the intimacy and beauty of TOTEM, winner of the 2013 Drama Desk Award for Unique Theatrical Experience. Featuring a cast of 45 acrobat.. More..
| | |
| --- | --- |
| ** Comedy & Magic Events ** | |

A Sunburnt History: NOT Gallipoli
Oh my GALLIPOLI! It's those two guys (back again). It's dozens of new characters (again). It's historically accurate comedy that is controversial and on the edge (again). It's Charlie and Spanky addressing the big questions, including Hitler (not .. More..

Alex & Luke's Make Your Parents Disappear
Make Your Parents Disappear weaves unbelievable illusions and hilarious interactive comedy routines into a fast-paced family magic show. Luke Hocking and Alex de la Rambelje are two of Australia's best young contemporary magicians. They are smart.. More..

An Evening with Sammy J & Randy
Since the moment of your conception, your entire existence has been leading to this glorious moment. The moment you settle into your seat, switch off all electronic devices, and immerse yourself in the sheer comedic powerhouse that is Sammy J & Randy.. More..
Show ALL 40 Comedy & Magic Events
---
| | |
| --- | --- |
| ** Concerts | Music Events ** | |

ANZACS Untold: ANZAC & Chinese Music
As part of the 100th Anniversary of 'Gallipoli', the orchestra is proud to present a spectacular concert paying tribute to the ANZACS. It will showcase great classical works from both the West (Tchaikovsky's 1812 Overture) and from China (the Aus.. More..

Dance Mission DNB - Mix Sessions (Free)
Mix Sessions is coming up! Brand new inner city venue, open decks, all welcome, amazing food, quality drinks, top notch company and of course... Drum and Bass ;) You know the drill x Dance Mission DNB - Premier Drum and Bass ***OPEN DECKS**.. More..

Ed Sheeran
Ed Sheeran We are delighted to confirm that Ed Sheeran will be playing Rod Laver Arena as part of his biggest tour to date on March 28th, 29th & 30th 2015! Sheeran will be the first musician in twenty years to undertake a headline national aren.. More..
Show ALL 18 Concerts | Music Events
---
| | |
| --- | --- |
| ** Culinary | Wine & Dining Events ** | |

A Dinner to Die For
Back for its 6th run in the Melbourne International Comedy festival - Not molecular gastronomy, but a wickedly funny Melbourne based Musical, Murder Mystery Show and Dinner. Set in 1928, Lord Daventry hosts his party bash. Rumour in social cir.. More..

Special Sundays | Fitzroy Beer Garden
Head down to us on a Sunday for our awesome Special Sundays where you can grab a Classic Cheeseburger, Fries and Pot for only $10, every Sunday 2-6pm. $4 Glasses of Selected Red Wines until they're gone! Doors open at 2pm and close around 7pm.. More..

The Vegan Cruise
Mantra Lounge Sets Sail With Melbourne's First Ever Vegan Cruise! Carlton's number one vegan eatery will be taking to the river Yarra for Melbourne's first-ever vegan cruise, to be hosted by Mantra Lounge. Step aboard the Victoria Star for a f.. More..
| | |
| --- | --- |
| ** Exhibitions | Art & Photo Events ** | |

21st Century Heide: The Collection Since 2000
Heide Museum of Madern Art presents 21st Century Heide: The Collection Since 2000, exhibiting from 28 March - 14 June 2015. Over 1500 artworks have been acquired by Heide since the turn of the century, from a small gem of a painting by Frank Hinde.. More..

Albert Tucker: The Truth in Masquerade
Venue Heide III: Albert & Barbara Tucker Gallery Curator: Linda Short As a young artist in the 1940s Albert Tucker's interest in popular culture drew him to Melbourne's colourful entertainment venues. The Tivoli Theatre, Wirth's Circus, and Luna .. More..

Alex Prager
Alex Prager is an American photographer and film maker. In her elaborately conceived staged photographs, Prager openly references the aesthetics of mid-twentieth century American cinema and photography. Each of her lush colour images resemble.. More..
Show ALL 61 Exhibitions | Art & Photo Events
---
| | |
| --- | --- |
| ** Exhibitions | Expo | Launch Events ** | |

A Golden Age of China Qianlong Emperor, 1736–1795
NGV International 27 Mar 15 – 21 Jun 15 Qianlong Emperor, 1736–1795 tells the story of China's foremost art collector Qianlong Emperor, one of China's most successful rulers and fourth emperor of the Qing dynasty (1644–1911). This exhibition p.. More..

Alice's Wonderland | A most curious adventure
Alice's Wonderland A most curious adventure Alice's Wonderland Daily, 21 Mar - 1 Nov 2015 10:00 AM - 4:30 PM Jump down the rabbit hole into a magical, bizarre and fascinating world of illusion and mystery! Alice's Wonderland is an interactiv.. More..

Animal Adventure Animatronic Display
Explore the Wildlife! Get set to explore the world's most exotic animals as they come together in an incredible life-like animatronic display at Watergardens Town Centre! Watergardens welcomes this amazing exhibition which will feature the worl.. More..
Show ALL 54 Exhibitions | Expo | Launch Events
---
| | |
| --- | --- |
| ** Festivals | Fairs Events ** | |

Ashburton Community Fun Day 2015
Ashburton community Fun Day is an annual event, this year at the Ashburton Park, offering a fun afternoon for families in the park. An Entertainment Program, Barbeque, and jumping castle are features of the activities. This year we are holding a.. More..
Diggers Rest Country Fair
Animals, kids and family fun CAR SHOW HOT DOG EATING CONTEST GUESS THE WEIGHT OF THE PIG TRACTOR RIDES PONY RIDES COW MILKING JUMPING CASTLES FACE PAINTING CFA Display FOOD AND MUCH MORE Diggers Res.. More..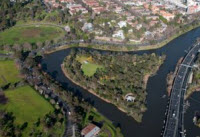 Herring Island Summer Arts Festival 2015
The Herring Island Summer Arts Festival showcases contemporary Australian visual art including painting, photography, sculpture and fibre art, as well as special Australia Day activities. Herring Island Summer Arts Festival 17 January to 6 April .. More..
Show ALL 6 Festivals | Fairs Events
---
| | |
| --- | --- |
| ** Films | Festivals & Showing Events ** | |

ACMI | Australian Centre for the Moving Image | Open
Australian Centre for the Moving Image (ACMI) located at the heart of Melbourne's iconic Federation Square presents a vibrant annual calendar of award-winning exhibitions, films, talks, live events, creative workshops, education programs and collecti.. More..

Maltesers Moonlight Cinema
Moonlight Cinema is Australia's favourite outdoor cinema, showing advance screenings, new release and cult movies on the Central Lawn at Royal Botanic Gardens. Melbourne's Moonlight Cinema Summer 2014/15 season is on from Thursday 4 December – Sun.. More..
Melbourne Queer Film Festival 2015
The 25th Melbourne Queer Film Festival features films from around the globe, screening the latest and greatest in queer feature films, documentaries and shorts from Australia and overseas. The Melbourne Queer Film Festival is one of Melbourne's m.. More..
Show ALL 8 Films | Festivals & Showing Events
---
| | |
| --- | --- |
| ** High Tea & Traditional Tea Events ** | |

Afternoon Tea at the Windsor
The Hotel Windsor in Melbourne has been serving traditional afternoon tea since 1883. Our 5 star hotel in Melbourne serves its famous afternoon tea to your table on a three-tiered silver stand and consists of exquisite French pastries and finger s.. More..

Grand Afternoon Tea
A traditional Grand weekend Afternoon Tea served every Saturday & Sunday complete with an extended dessert buffet at Grand Hyatt Melbourne To make a reservation at Collins Kitchen, please telephone +613 9653 4831. .. More..

High Tea @ Park Hyatt Melbourne
If you are wanting to escape the hustle and bustle of our busy city centre, take a leisurely stroll up through the Paris End of Melbourne to the luxurious Park Hyatt for their delicious High Tea. The Park Hyatt boasts the largest hotel room accommod.. More..
Show ALL 11 High Tea & Traditional Tea Events
---
| | |
| --- | --- |
| ** Historical Locations & Tours Events ** | |

Abbotsford Convent Guided Tours
Fascinating guided tours of the Abbotsford Convent arts, cultural, and education precinct occur every Sunday afternoon at 2pm. The Abbotsford Convent is steeped in history and interest. For over a century, the precinct housed a closed order of Goo.. More..

Ambleside Park | Local History Museum
The Ambleside Park Museum is open on Sundays 1pm - 4pm and at other times by appointment. Ambleside Park Museum is a local history museum housed in a century old farmhouse. Two of the rooms contain displays depicting a parlor and a bedroom early i.. More..
Barwon Park Mansion | Open
Historic Barwon Park Mansion is an imposing bluestone mansion built in the 1860s for Thomas Austin its first owner. The property comprised 12000 hectares and was noted for its sheep and horses. Open every Wednesday and Sunday 11am to 4pm. Group.. More..
Show ALL 19 Historical Locations & Tours Events
---
| | |
| --- | --- |
| ** Markets | Art, Craft & General Events ** | |

Akoonah Park Market
Come along and grab a bargain a the Akoonah Park market which comes alive every Sunday for produce, craft and variety market. The Akoonah Park Committee of Management conduct a very popular weekly market from their main buildings and surrounds at.. More..

Batman Market
Every Sunday | a multicultural food and crafts market located behind an abandoned textiles factory in Coburg! Enjoy an array of: ~ global cuisine & baked goods; ~ fresh fruits & vegetables; ~ handmade crafts & plants; ~ clothing & baby acces.. More..

Belmont Sunday Market
With indoor and outdoor stalls, Belmont Sunday Market is open rain, hail or shine! Belmont Sunday market is home to Geelong's Biggest Garage Sale with all sorts of pre-loved treasures, including electrical goods, toys, clothing, tools, books, knic.. More..
Show ALL 40 Markets | Art, Craft & General Events
---
| | |
| --- | --- |
| ** Markets | Farmers Food & Produce Events ** | |
CERES Organic Food & Craft Market
The CERES organic Market and Grocery and Coffee stall are now open 7 days a week. We have live, local bands every Wednesday, Saturday and Sunday mornings between 9-12. The craft market is on every Saturday morning and, coming soon, Sunday morning.. More..

Flemington Farmers' Market
Flemington Farmers' Market is open every Sunday for fresh, seasonal produce at Mt Alexander Secondary College. We offer the best in seasonal produce direct from farmers and producers situated all over Victoria. The Flemington Farmers Market is Me.. More..

Little Saigon Market
FROM the freshly pressed sugar cane juice to the still-crawling crabs, Footscray's Little Saigon Market (pictured) delivers an energising, distinctively Vietnamese shopping experience. You will find mountains of produce, with some stalls offering tas.. More..
Show ALL 9 Markets | Farmers Food & Produce Events
---
| | |
| --- | --- |
| ** Motor Sports | Auto Events Events ** | |

Car Club Showcase | Austin Car Club
See your favourite cars up close and meet the proud owners at the Fed Square Car Club Showcase – a free monthly motor show in the heart of Melbourne. On the last Sunday of every month car aficionados transform the Flinders Street frontage of Feder.. More..
---
| | |
| --- | --- |
| ** Museum & Science Events ** | |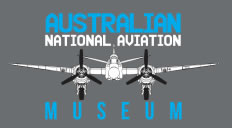 Australian National Aviation Museum | Open
The Australian National Aviation Museum contains the finest collection of Australian made and designed aircraft as well as the broadest collection with representative types covering the development of air travel and military aviation within Australia.. More..
Champions | Thoroughbred Racing Gallery
National Sports Museum at the Melbourne Cricket Ground (MCG) have launched a new gallery to celebrate the rich history of Australian thoroughbred racing. Champions marks the completion of the third phase of the National Sports Museum and features .. More..

Chinese Museum | Open
Located in the heart of Melbourne's Chinatown the Chinese Museum comprises five floors of priceless artworks artefacts fashion books photographs and jade. A living part of Melbourne's modern Chinatown the Chinese Museum was established in 1985 t.. More..
Show ALL 16 Museum & Science Events
---

B-24 Liberator Bomber Restoration
You are invited to call in and see the great restoration work being carried out on the B-24 Liberator by the many volunteers on Tuesdays, Thursdays and Sundays between the hours of 9:30am and 3:30pm. Restoring Australia's only surviving B-24 Liber.. More..

Black Rock House | Open Day
Every Sunday between 2.00pm and 4.00pm, historic Black Rock House situated at 34 Ebden Avenue, Black Rock is open for public inspection. Built in 1856 by Victoria's first Auditor-General, Charles Hotson Ebden as a seaside holiday residence, Black .. More..

Open Gardens
Australia's Open Garden Scheme opens over 8,000 of Australia's best private gardens every weekend along with special gardening events. There are open private gardens of every size, style and description. Old and young, large and small, from inner.. More..
| | |
| --- | --- |
| ** Parties & Social Events Events ** | |

Rooftop Pop Up Pool Party | Adelphi Hotel
Plunge into summer Adelphi Hotel rooftop style The Adelphi Hotel's Flinders Lane rooftop will host a pop up pool party bar on Sunday evenings through summer. From December until March Melburnians can cool down with a cocktail and take a dip in.. More..
---
| | |
| --- | --- |
| ** Performing Arts | Theatre Events ** | |

ABSINTHE by Spiegelworld
Absinthe features outrageous comedy and a cast of wild and outlandish acts performing amazing feats of virtuosity within mere feet of the audience. Inspired by the absinthe-drenched cabarets of late 19th century Europe, ABSINTHE is an adult-theme.. More..

Avenue Q - adults-only puppet musical comedy
Trifle Theatre Company presents AVENUE Q 'Winner of the Tony® TRIPLE CROWN for BEST MUSICAL, BEST SCORE and BEST BOOK, AVENUE Q is part flesh, part felt and packed with heart. This laugh-out-loud, adults-only, Sesame Street parody* is definite.. More..

Boris & Sergey's Vaudevillian Adventure
A riotous comedy with Bunraku Puppetry for discerningly twisted adult audiences! Following their sell out smash at the Edinburgh Fringe and hoping to capitalise on their eleven five star reviews, puppetry's Balkan bad boys Boris & Sergey - simply .. More..
Show ALL 18 Performing Arts | Theatre Events
---
| | |
| --- | --- |
| ** Pet | Animal Events Events ** | |

Australian Companion Cat & Kitten Club Show
29/03/2015 Australian Companion Cat & Kitten Club Show Berwick Leisure Centre 79 Manuka Rd Bderwick (Mel 111H7-8) Clare Delf-Graham AH 9754 8324 SCHEDULE FOR:Australia's Companion Cat & Kitten Club 2015 OPEN Double Show One Ring .. More..

Dog Shows & Trials
Dogs Victoria presents dog show and trials every weekend throughout Victoria.. All Breeds Show Obedience Trials Obedience Trials Pug Shows For further events or to learn more about any of the listed disciplines or venues, please visit www.do.. More..
---
| | |
| --- | --- |
| ** Pop-Up Shops Events ** | |

Hawkeye Vintage Pop-Up Shop
Join us for an amazing 3-day shopping event! Over 1200 amazing, high end vintage pieces curated by our buyers from overseas. Including items by Chanel, Yves Saint Laurent, Louis Vuitton, Comme des Garcons, Yohji Yamamoto, Issey Miyake, Dior, D&G,.. More..
---
| | |
| --- | --- |
| ** Public Awareness Events ** | |

Baby Gorilla | Melbourne Zoo
Gorillas at Melbourne zoo have welcomed a new baby into the world. The tiny western lowland gorilla is the seventh to be born at the zoo, but the first in 15 years. The first-time parents are mum Kimya, originally from Sydney's Taronga Zoo, a.. More..

Emirates | Who Wants to be an Umpire? Centre
Emirates is inviting cricket fans to step into the shoes of the Emirates Elite Panels of Umpires and Referees this year at the ICC Cricket World Cup 2015, and experience making the tough calls. Ahead of the first day of the Tournament, well-know.. More..

Neighbour Day 2015
SAY G'DAY on Sunday 29th March 2015. Breaking down community barriers by getting to know the people next door and across the street is the aim of the annual Neighbour Day. -:- Say G'day to your neighbours. -:- Make a special effort to int.. More..

Remembrance Services @ The Shrine
Remembrance Services held at the Shrine of Remembrance. Remembrance Services on a Sunday, honour all units no longer able to make the pilgrimage to the Shrine. Monthly weekday memorial services commemorate specific units and their efforts in c.. More..
---
| | |
| --- | --- |
| ** Sales | Special Offers Events ** | |

Christopher Bragg Auction
A varied catalogue is already being put together for all interests including quality antique furniture and other pieces of all ages, decorative arts, jewellery, silver, rugs, stamps, coins & banknotes, ephemera, diverse collectables etc etc etc. A.. More..
---
| | |
| --- | --- |
| ** Seminars | Lectures | Talks Events ** | |

Speakers Forum | Soapbox Oratory
Every Sunday afternoon, soapbox orators take turns speaking on various topics from differing viewpoints on the State Library Lawns. Questions, comments, heckling and interjections are welcome. Participation is free, and would-be speakers are en.. More..
---

Eureka Skydeck 88 | Open
Created to reach for the sky nothing you have ever experienced will prepare you for the awe inspiring view of Melbourne from the Southern Hemisphere's highest viewing platform. Skydeck 88 is the only observation deck in the world that can thrill .. More..

Federation Square | Open
Federation Square never closes Melbourne's most prominent meeting place and unique cultural precinct brings together a creative mix of attractions museums and galleries and the finest of dining with its many restaurants cafes and bars. Federati.. More..
Immigration Museum | Open
The Immigration Museum explores the stories of real people from all over the world who have migrated to Victoria. What's On at the Immigration Museum Permanent Exhibitions Immigration Museum Discovery Centre A place to relax, talk to helpfu.. More..
Show ALL 5 Sightseeing Events
---
| | |
| --- | --- |
| ** Sporting Fixtures Events ** | |

St Kilda Sea Baths | What's On
There is always something on at St Kilda Sea Baths.. Republica Beach Volleyball Smack bang in front of one of the world's greatest DJ's, on St Kilda Beach, the ultimate (fun) gladiators of St Kilda will battle it out for supremacy. All welcom.. More..

Warrnambool Sunday Racing
Warrnambool Sunday Racing Sun 29 Mar 2015 Sun 14 Jun 2015 Sun 19 Jul 2015 Where: Warrnambool Racing Club.. More..
---
| | |
| --- | --- |
| ** Tours & Trips Events ** | |

A Very Fine Yarn | Creswick Woollen Mills
The Creswick Woollen Mills tourism experience "A Very Fine Yarn" showcases the journey of fibre; all the way from its source on the alpaca, through the manufacturing process and how it ends up on the shop shelf. The exhibit gives a great insight .. More..

Backstage Tour | Arts Centre Melbourne
Arts Centre Melbourne presents Backstage Tour We reveal the secrets of the theatre in this guided tour through backstage rooms, hidden passageways and technical contraptions that are unknown to most visitors. Trace the footsteps of famous perf.. More..

Duneira Estate | Open Garden Day
Duneira's stunning heritage garden (c. 1875) will be open to the public on selected days from October to December. The architecture, size and array of plants are a great tribute to Duneira's colonial past and to the unusual climate of Mt Macedon... More..
Show ALL 28 Tours & Trips Events
---
| | |
| --- | --- |
| ** Trivia and Quiz Events ** | |

Melbourne Trivia | Quiz
Melbourne Trivia Co host Melbourne's most popular trivia quiz events. Melbourne Trivia has a reputation for presenting funny and enjoyable trivia events around Victoria. We're proud that the most frequent comment we hear about our events is how pr.. More..

Quiz Meisters Trivia
Quiz Meisters run entertaining trivia nights at various venues.. mondays The Elsternwick @ 8:00PM 259 Brighton Rd,Elwood (03) 9531 3218 with Conor Gallagher North Fitzroy Arms @ 7:30PM 296 Rae St,Fitzroy North (03) 9489 8519 with Dave.. More..
---
| | |
| --- | --- |
| ** Workshops | Classes & Clinics Events ** | |

Alter Reality Photography Workshop
The ALTER REALITY work shop will involve the making of different IRL filters (that's 'in real life' for you non Instagram folk!) abandoning reliance on digital effects and insta-filters, by using coloured plastics, lights, mirrors, frames, screens an.. More..

Finding families
Start to build your family tree in this workshop – learn the principles of family history, access research resources and tour the Family History collection. Recommended for beginners. .. More..

Fruit Bottling Workshops
Bottle up as much new season fruit as you want Join one of our fruit bottling sessions and get to take home some of the tastiest bottled fruit you eat – we supply everything, from the bottle to the fruit - enjoy a relaxed environment while bottlin.. More..
Show ALL 4 Workshops | Classes & Clinics Events
---
| | |
| --- | --- |
| ** Workshops | Classes & Clinics - Kids Events ** | |

Free School Holiday Craft Workshops | Dandenong Market
These school holidays, kids are encouraged to unleash the beast with Dandenong Market's free Crazy Creatures Animal Craft workshop. Returning by popular demand, Dandenong Market's kids craft workshops will run throughout the Easter school holiday.. More..

Sportsworks
Stretch your mind and muscles at Sportsworks! Take the sporting challenge at Sportsworks and learn all about the science behind moving your body. Race Cathy Freeman. Test your skill as an extreme snowboarder or a soccer goalkeeper. Measure your.. More..

What's On @ ArtPlay
ArtPlay is designed for children aged between 5 and 12 years with programs for school groups on weekdays as well as weekend and holiday workshops. ArtPlay is easy to find in Birrarung Marr, the park directly behind Federation Square along the Yarr.. More..
| | |
| --- | --- |
| ** Worship | Faith | Spiritual Events Events ** | |

Eckankar Worship Service
Each ECK Worship Service focuses on an aspect of Eckankar. They feature a reading from the ECK works, singing HU, a love song to God, talks and panel or group discussions of spiritual principles at work in everyday life. The service lasts about an.. More..

Sunday Service @ St Michael's
St Michael's is a unique church in the heart of the city. Unique for its relevant, contemporary preaching that embraces eclectic spirituality and inner wellbeing as its core message. Executive Minister Dr Francis Macnab is an internationally reno.. More..
---
| | |
| --- | --- |
| ** Zoological & Farms Events ** | |
Animal Land | Open
We are now open Seven days a week. Go you good thing February Open Days Open everyday from 1st Feb 2015 Gates open 10:00 for an 10:15 tour Monday to Friday Gates open at 11:o0am for an 11:15 tour on Saturday's and Sunday's Bookings are pre.. More..

Ballarat Wildlife Park | Open
The Ballarat Wildlife Park is open everyday except Christmas Day .. More..

Collingwood Children's Farm | Open
Situated on 7 hectares of land just 4 kms from Melbourne's CBD the Collingwood Children's Farm provides a unique educational and fun country experience for city folk. Family Day - First Sunday of each Month Farmers' Market - Second Saturday of e.. More..
Show ALL 9 Zoological & Farms Events
---