What's On | Saturday 1st November 2014..
| | |
| --- | --- |
| ** Charity | Fundraisers Events ** | |

Home Lottery | Royal Melbourne Hospital
The Royal Melbourne Hospital Home Lottery is inviting you to Go BIG and Win Big! that moment you win... ...could change your life! Win the Grand Prize Showhome and live mortgage free. Drive an Aston Martin or drive to the bank with $250,000 in.. More..

Movember | Grow a MO for Charity
Movember is an annual, month-long celebration of the moustache, highlighting men's health issues, specifically prostate cancer and depression in men. Mo Bros, supported by their Mo Sistas, start Movember (November 1st) clean shaven and then have .. More..
---
| | |
| --- | --- |
| ** Children | Family Events ** | |

Adventure Park | Open
Victoria's biggest and most exciting theme park Adventure Park is opening its gates for another supercharged summer! If you have any questions please call us on (03) 5250 2756 Open.. More..

Avenel Maze | Open
Avenel is a very different maze to those of England's Hampton Court or France's Palace of Versailles. For one thing it is set in a stunning Australian landscape overlooking through gum trees filled with cockatoos magpies and parrots the hazy Goulburn.. More..

Bundoora Park | Open
Bundoora Park is Melbourne's most diverse park providing a wealth of activities and experiences for the whole family. Cooper's Settlement Cooper's Settlement is located in Bundoora Park - 15 kilometres from the centre of Melbourne. When yo.. More..
Show ALL 21 Children | Family Events
---

Circus Latino | Burnside
Circus Latino is a dynamic and exciting show that thrills and captivates audiences of all ages. Featuring talented performers from Argentina and Australia, you will be amazed at our daring aerial acts, marvel at the tricks performed with fire, ho.. More..

Circus Royale | Victoria
Circus Royale is a totally professional traditional circus staged in a luxury tent featuring International circus stars. High wire walkers, swing trapeze, clowns, acrobats, sabateco dancers, drummers, jugglers, contortion. A total of 6 humane ani.. More..
---
| | |
| --- | --- |
| ** Comedy & Magic Events ** | |

Live Comedy @ Comic's Lounge
Live comedy six nights per week. The Comic's Lounge has live comedy Monday to Saturday with dinner before the show at 7pm and the laughs kick off at 8pm. The Comic's Lounge is Australia's only 6 night a week live stand up comedy venue hosting .. More..

Stand Up @ Last Laugh
Stand Up @ Last Laugh Comedy Club at Athenaeum Theatre, Melbourne. Friday and Saturday nights are well known as comedy royalty with a who's-who of comedy, both local and international names. Turn up just for a laugh or make a night of it with a.. More..
---
| | |
| --- | --- |
| ** Community Events Events ** | |

Aireys Inlet Fair 2014
Enjoy all the fun of the fair at the Aireys Fair on Saturday 1st November 2014. Gourmet food and drinks, wine and beer tents, homemade cakes, preserves, plants and craft, trash and treasure, over 50 market stalls, kids rides, giant slide, jumping .. More..
---
| | |
| --- | --- |
| ** Competitions & Prizes Events ** | |
Minecraft Competition
The Museum of Australian Democracy at Eureka (M.A.D.E) is giving 18 year olds and under a chance to participate in one of Australia's freshest latest hottest competition, a chance to play Minecraft, and win prizes! Minecraft users, or "want to be".. More..
---
| | |
| --- | --- |
| ** Concerts | Music Events ** | |

Dave Wright & the Midnight Electric | LP Launch
Aussie rock band Dave Wright and the Midnight Electric are launching their new album, The Lucky Country, this Saturday 1st November at the Yarra Hotel in Abbotsford. The special guest at the launch will be Chris Wilson (Sole Twisters, and Paul .. More..

EUPHORIA
EUPHORIA every Saturday night at HIGH FIDELITY BAR is set to become the best night life experience Melbourne has to offer. Where music, style & atmosphere blend together to create your new party destination. WHERE : HIGH FIDELITY BAR - 461 B.. More..

Grand Wazoo | Flying Saucer Club
Whether you live south of the city (Flying Saucer Club, Elsternwick) or north (Velvet Room, Thornbury Theatre), we shall be in your area soon with: Ray Charles, Aretha Franklin, James Brown, Etta James, Otis Redding, Tina Turner, Al Green, Gladys Kni.. More..
Show ALL 24 Concerts | Music Events
---
| | |
| --- | --- |
| ** Culinary | Wine & Dining Events ** | |

A Taste of Northern France
The Age Good Food Month Guide Join us for a culinary journey through some of the most renowned regions of Northern France; from the coastal cliffs of Normandy to the rich wine country of Burgundy. Delight in a two course dinner showcasing Victo.. More..

Coombe | Cellar Door
You can enjoy our delicious, estate grown Coombe Farm wines among the vines at the 'Farm' cellar door or as part of the full gourmet experience at Coombe – The Melba Estate. The Coombe Farm wine brand was established in 2002, the 'Farm' cellar doo.. More..

Derby Day @ The Brunswick St Cider House
GIRLS CHANDON HIGH TEA PACKAGE @ Cider House 12pm-2pm Glass of Chandon Spakrling MakeUp, Hair & Fascinator Touch Up Gift Bag w/ Giveaways Worth $80 2pm-5.30pm Watch The Race Live on our Projector Screen 3 Tier High Tea Lunch Glass of Ch.. More..
Show ALL 16 Culinary | Wine & Dining Events
---

Ballroom Dancing Hawthorn
Saturday night ballroom dancing, featuring Modern, New Vogue/Old Time, Latin and Rock n Roll numbers to live music. Community dance for seniors 50+. No partner required. Excellent bands. Free tea/coffee/water. Friendly atmosphere. Free u.. More..
---
| | |
| --- | --- |
| ** Dance & Ballet Events ** | |

Celtic Legends
As part of a National Tour Traditional Irish dance in an intimate setting Celebrating over ten adventurous years of touring worldwide Celtic Legends will be touring capital cities and regionally throughout Victoria from Monday 27 October – Sund.. More..

Complexity of Belonging
One of Europe's most important theatrical voices, German writer and director Falk Richter combines forces with Chunky Move, Melbourne Theatre Company and Melbourne Festival for this international co-production. Exploring identity in the age of soc.. More..

KOSTROMA
Grand International Concerts Pty Ltd presents Russian National Dance Show KOSTROMA Direct from RUSSIA "KOSTROMA" premieres in Australia October 2014. Performed by the world-renowned RUSSIAN NATIONAL DANCE company. "KOSTROMA" is a spectacular an.. More..
Show ALL 4 Dance & Ballet Events
---
| | |
| --- | --- |
| ** Exhibitions | Art & Photo Events ** | |
7 vs 9 | Isabelle Sully and Lewis Fidock
7 vs 9 Isabelle Sully and Lewis Fidock 10th Oct 2014 – 6th Nov 2014 · West Space · Opening: Thursday 9 October 2014, 6-8pm. Artist Talk: Thursday 6 November 2014, 5:30-6:30pm. We are persons who dwell on the opposite side of the globe making.. More..

A Primitive Movie
23 October – 8 November, 2014 A Primitive Movie Diego Ramirez A Primitive Movie is an installation (taking the form of a light box, overhead projection, video, cum and board) observing and reinterpreting axolotl iconography through the lens .. More..

Albert Tucker and the Mystery of H. D.
13 September 2014 - 15 February 2015 After being told that the paintings had belonged to Professor Alfred Henry Tipper, Tucker traced Tipper's last place of residence, where he found a further three paintings in the showman's old cart in the back .. More..
Show ALL 86 Exhibitions | Art & Photo Events
---
| | |
| --- | --- |
| ** Exhibitions | Expo | Launch Events ** | |

Australia Will Be There | Bairnsdale
Australia Will Be There: Victorians in the First World War (1914-1919) Through historical photographs and personal stories, this exhibition will present the chronology of the First World War (1914-19) and provide the opportunity to discover the fa.. More..

Boisterous Beginnings: Doctors in the Port Phillip District
Surgeon George Bass, Matthew Flinders' close friend, had visited what became Victoria when he landed in Western Port Bay in 1798 but it was not until settlement in the 1830s that doctors began their work in what was then known as the Port Phillip Dis.. More..

Bushido | Way of the Samurai
Bushido Way of the Samurai Bushido explores the fascinating world of the samurai who were the warriors, rulers and aristocratic elite of Japanese society for more than 800 years. From the 12th century through to the end of the Edo period in 18.. More..
Show ALL 46 Exhibitions | Expo | Launch Events
---

Africa Fashion Week | Melbourne
Africa Fashion Week Melbourne | Launch Friday 25th October | 6pm Step into the market place - Full of Colour and Life that is the Runway for AFWM 2014 SPREAD THE WORD !!!!! *Venue : Gallery One Three - 13 Somerset Place, Melbourne, VIC 3000 .. More..
---
| | |
| --- | --- |
| ** Festivals | Fairs Events ** | |

High Country Festival 2014
This year the Mansfield High Country Festival celebrates 31 years. Join in the fun, from 24 October until 4 November 2014. Overall it is a community event that incorporates community groups, individuals and businesses running different events ov.. More..

JamGrass Music Festival 2014
JamGrass Music Festival is not just an event, it's a movement of like-minded artists and music lovers. Mandolins, guitars and banjos but this ain't bluegrass like you've ever heard it before! JamGrass Music Festival is the culmination in a growing.. More..

Maldon Folk Festival 2014
October 31st - November 3rd 2014 Experience the legendary festival atmosphere, showcasing an abundance of music, dance and theatre in the historic, National Trust Classified Maldon township. At the 2014 Maldon Folk Festival you can enjoy four d.. More..
Show ALL 8 Festivals | Fairs Events
---
| | |
| --- | --- |
| ** Films | Festivals & Showing Events ** | |

ACMI | Australian Centre for the Moving Image | Open
Australian Centre for the Moving Image (ACMI) located at the heart of Melbourne's iconic Federation Square presents a vibrant annual calendar of award-winning exhibitions, films, talks, live events, creative workshops, education programs and collecti.. More..

Greek Film Festival 2014
The 21st Greek Film Festival with screenings of some of the best new films from the Hellenic republic. Highlights include Pantelis Voulgaris' World War II drama, Little England and oddball comedy. Take a look at the trailer for the Delphi Bank.. More..

What's Showing @ IMAX
IMAX at Melbourne Museum provides you with the ultimate movie going experience on the world's 3rd largest screen. IMAX reopened in 2014 with a new screen, sound system and twin IMAX digital projectors. What's showing at IMAX this week | next .. More..
| | |
| --- | --- |
| ** Fitness & Fun Events Events ** | |

Free Yoga, Breathing & Meditation | Docklands
All are welcome to a fun and free yoga session every Saturday at the Docklands! From: March1st & every Saturday after (unless there is very bad weather) Times: 11am-12pm Venue: The Hub@Docklands on the outside deck 80 Harbour Esplanade Dockland.. More..

Park SkateFit
Dust off those old skates, start limbering up and join us for some fun, and great workouts, at Albert Park SkateFit. This program has been specifically designed to provide a smooth and safe progression through the skills that are required to get F.. More..

parkrun | Albert Park
Albert parkrun is a FREE weekly 5km event for runners of all standards, which takes place every Saturday at 8am in Albert Park. It is not a race against other runners, but a 5k timed run and it can really be whatever you want it to be, whether tha.. More..
| | |
| --- | --- |
| ** Garage Sales | Car Boot Sales Events ** | |

Garage Sales on Today
Check out the Garage Sales on today courtesy of Gazza's Garage Sales. Gazza's Garage Sales is Australia's best known Garage Sales calendar showing every garage sale this weekend and upcoming sales Australia wide. .. More..
---
| | |
| --- | --- |
| ** Group | Club Meetings Events ** | |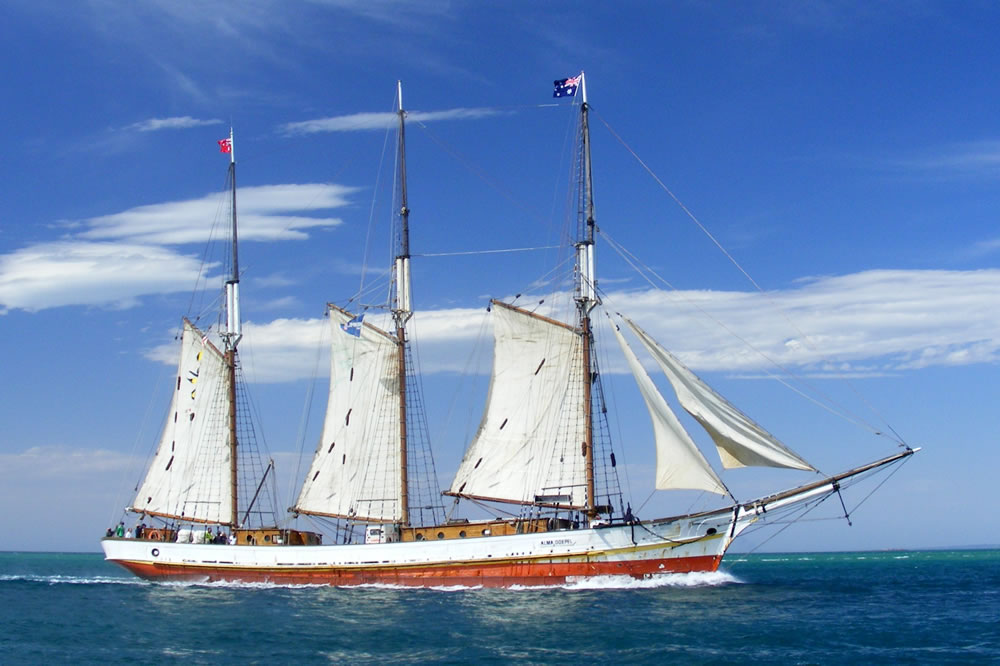 Alma Doepel Restoration Site
The Alma Doepel is a three masted topsail schooner, Australian built and operated, being restored at Docklands by members of the Alma Doepel Supporter's Club. The Alma Doepel Supporter's Club (ADSC) was founded in 1976 "to provide both physical an.. More..
---
| | |
| --- | --- |
| ** Health & Beauty Events ** | |

Makeovers Manicures & Martinis
Set in the vibrant surrounds of Brunswick Mess Hall, this amazing venue takes all the elements of an amazing dining and cocktail experience and smashes them together, creating a concoction that's to everyone's taste! Where: The Brunswick Mess .. More..
---
| | |
| --- | --- |
| ** High Tea & Traditional Tea Events ** | |

Afternoon Tea at the Windsor
The Hotel Windsor in Melbourne has been serving traditional afternoon tea since 1883. Our 5 star hotel in Melbourne serves its famous afternoon tea to your table on a three-tiered silver stand and consists of exquisite French pastries and finger s.. More..

Grand Afternoon Tea
A traditional Grand Afternoon Tea is served daily at Grand Hyatt Melbourne a la carte on Monday – Thursday (2.30pm – 5pm) at $35pp. Grand Afternoon Tea (PDF) On Friday and the weekends, an extended dessert buffet with an incredible array of pa.. More..

High Tea @ Park Hyatt Melbourne
If you are wanting to escape the hustle and bustle of our busy city centre, take a leisurely stroll up through the Paris End of Melbourne to the luxurious Park Hyatt for their delicious High Tea. The Park Hyatt boasts the largest hotel room accommod.. More..
Show ALL 4 High Tea & Traditional Tea Events
---
| | |
| --- | --- |
| ** Historical Locations & Tours Events ** | |

Blood on the Southern Cross
Still the Hottest Show in Town! 'Blood on the Southern Cross' is an explosive multi-million dollar sound-and-light show like nothing you've ever seen before! The story of the Eureka Rebellion, a dramatic battle between gold miners and Governmen.. More..

Cooks' Cottage | Open & Tours
Cooks' Cottage is rebuilt in the picturesque Fitzroy Gardens to commemorate the voyages of Captain James Cook discoverer of Australia. Opening hours Monday to Sunday: 9am to 5pm Cooks' Cottage is not open Christmas Day. Last visitor admitted 4... More..

Coolart Homestead | Open
Coolart Homestead is a magnificent late Victorian mansion situated on the shores of Westernport. Opening Hours: Coolart is open 10:00 AM to 5:00 PM daily except Christmas Day New Years Day and Good Friday. Access is via Lord Somers Road Somers.. More..
Show ALL 13 Historical Locations & Tours Events
---
| | |
| --- | --- |
| ** Markets | Art, Craft & General Events ** | |

Abbotsford Market
The Abbotsford Market, based in the vibrant inner city suburb of Abbotsford (just a block back from Victoria St at Abbotsford Primary School) is launching in 2014 and is Abbotsford New Community Market. It is the sister market to the Fitzroy Mark.. More..

Aireys Inlet Market
Aireys Inlet Community & Farmers' Market is an authentic farmers' market specialising in fresh produce, locally made goodies, and art & craft. With a cosy indoor/outdoor setting, the Aireys Inlet Community Market is perfect in all weather and has.. More..

Apollo Bay Market
Every Saturday morning showcasing art, craft and produce of the Otways The Apollo Bay Market is on most Saturdays throughout the year and provides and excellent opportunity for a pleasant morning with quality handmade wares, conversation, coffee f.. More..
Show ALL 56 Markets | Art, Craft & General Events
---
| | |
| --- | --- |
| ** Markets | Farmers Food & Produce Events ** | |

Bundoora Park Farmers' Market
The Bundoora Park Farmers' Market has over 35 stalls with local produce, fresh fruit and vegetables. Bring the family, your dog (on leash), shopping jeep, baskets and green bags for a great shopping experience. Entry to the market is free and .. More..

Camberwell Fresh Food Market
Produce market selling meat, seafood fruit & vegetables. Great little market. Fresh highest quality produce from fruit & vegetables, seafood, poultry, meats & sausages to gourmet selection of delicatessen items from 5 different deli, superb illy'.. More..

Carlton Farmers' Market | 1st Saturday
Melbourne Farmers' Markets proudly presents a new fortnightly farmers' market in partnership with Carlton Primary School, supported by a City of Melbourne Community Grant. Located in the grounds of Carlton Primary School, the market will operate f.. More..
Show ALL 29 Markets | Farmers Food & Produce Events
---
| | |
| --- | --- |
| ** Museum & Science Events ** | |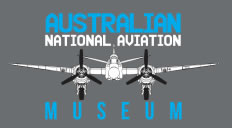 Australian National Aviation Museum | Open
The Australian National Aviation Museum contains the finest collection of Australian made and designed aircraft as well as the broadest collection with representative types covering the development of air travel and military aviation within Australia.. More..

Australian Railway Historical Society Museum | Open
The Australian Railway Historical Society Museum in Williamstown North is open on Saturdays between 12 noon till 5pm. The railway museum is located on Champion Road near the intersection of Kororoit Creek Road and close to the North Williamstown r.. More..
Champions | Thoroughbred Racing Gallery
National Sports Museum at the Melbourne Cricket Ground (MCG) have launched a new gallery to celebrate the rich history of Australian thoroughbred racing. Champions marks the completion of the third phase of the National Sports Museum and features .. More..
Show ALL 17 Museum & Science Events
---

Open Gardens
Australia's Open Garden Scheme opens over 8,000 of Australia's best private gardens every weekend along with special gardening events. There are open private gardens of every size, style and description. Old and young, large and small, from inner.. More..
---
| | |
| --- | --- |
| ** Parties & Social Events Events ** | |

Billboard Saturday's
Billboard Saturdays every Saturday night at Billboard The Venue. Regular international DJs plus top resident DJs bring you the latest & greatest in house music! State of the art sound & lighting & a large capacity venue - theres no better place to pa.. More..

Groovalicious | Every Saturday
Groovalicious has been a Melbourne institution with a rich history for over 20 years. It is synonymous with jam-packed nights, hot music blends, cool in-crowd, jet setting celebrities from both local & international arenas, and names such as; De .. More..

Khokolat Koated Saturday's
Resident DJs Damion De Silva, K Dee, Durmy & Timos playing RnB & ol' skool sounds Complimentary Fingerfood included with entry 9:30pm – 11:30pm We are open at Melbourne's home of r&b, Khokolat Bar where else? r & b at work .. More..
Show ALL 7 Parties & Social Events Events
---
| | |
| --- | --- |
| ** Performing Arts | Theatre Events ** | |

Burlesque Cabaret @ Bohemia Club
At Bohemia, there is something for every taste, from the sublime to the ridiculous, the base to the refined. Laughter and horror, joy and tears, sin and sensuality. Music, Dance, Cabaret, Burlesque, Circus and Art for Art's sake! WEEKLY SHOWS THU.. More..

GH | Saturday Night Drag Show
Saturday Night's Drag Shows at the GH are a St Kilda tradition. Having been a part of the local community for over eighteen years, the GH has hosted just about every drag performer in Melbourne over its long history. Patrons come far and wide to .. More..

I'll Eat You Last
BAFTA Award winner Miriam Margolyes stars in John Logan's scintillating solo show – a titillating night of tinseltown tattle. Welcome to the glamorous home of Hollywood agent Sue Mengers. It is 1981 and if an actor isn't represented by Sue, you ha.. More..
Show ALL 21 Performing Arts | Theatre Events
---
| | |
| --- | --- |
| ** Pet | Animal Events Events ** | |

Dog Shows & Trials
Dogs Victoria presents dog show and trials every weekend throughout Victoria.. All Breeds Show Obedience Trials Obedience Trials Pug Shows For further events or to learn more about any of the listed disciplines or venues, please visit www.do.. More..
---
| | |
| --- | --- |
| ** Pop-Up Shops Events ** | |

Millinery Pop Up Shop
Get spring racing ready at The Millinery Association of Australia Pop-up Shop at Melbourne Central. The pop-up shop will showcase the handcrafted designs of 28 of Australia's best milliners, making the search for the perfect headpiece this racing sea.. More..
---
| | |
| --- | --- |
| ** Public Awareness Events ** | |

Face Your Fears Week @ Sea Life Melbourne Aquarium
Does the thought of spiders leave your hair standing on end? Or perhaps the thought of a slithering snake makes you quiver with fear? From 25 October to 4 November, SEA LIFE Melbourne Aquarium is hosting Face Your Fears Week, allowing visitors to .. More..

Heineken Chauffeur | Free Service
HEINEKEN CHAUFFEUR OFFER FREE CITY EXPERIENCE The Heineken Chauffeur enables Aussies to unlock their city by providing a free chauffeur service to surprise locations in Melbourne from now until 30 November. A variety of free, surprise city expe.. More..

Melbourne Knowledge Week 2014
Monday 27 October to Sunday 2 November 2014 Showcasing and sharing knowledge A multidisciplinary, cross-sector festival that showcases innovative projects and the wealth of knowledge and talent in Melbourne. It's about making knowledge accessib.. More..
Show ALL 4 Public Awareness Events
---
| | |
| --- | --- |
| ** Sales | Special Offers Events ** | |

Christmas Trees For Sale
Give your family the gift of a gorgeous fresh Christmas tree this festive season. There is nothing like the scent and beauty of a live Christmas tree to get your entire family in the spirit of the season. Melbourne (and Victoria) is lucky to h.. More..

Melbourne Park N Sell
The Best Place to Buy and Sell your Vehicles. Melbourne Park N Sell launches new weekend buy, sell and swap events for private buyers and motor vehicle dealers The internet may be the fastest way to browse through vehicles for sale, but you st.. More..

The Conscious Closet | Clothing Sale
The Conscious Closet clothing sale *Pre-loved * New * Designer* Women's Clothing & Accessory SALE!! Clothing, accessories, handbags and shoes from brands such as Carla Zampatti, Jigsaw, Scanlan & Theodore, Perri Cutten, Alannah Hill, Veronika .. More..

Eureka Skydeck 88 | Open
Created to reach for the sky nothing you have ever experienced will prepare you for the awe inspiring view of Melbourne from the Southern Hemisphere's highest viewing platform. Skydeck 88 is the only observation deck in the world that can thrill .. More..

Federation Square | Open
Federation Square never closes Melbourne's most prominent meeting place and unique cultural precinct brings together a creative mix of attractions museums and galleries and the finest of dining with its many restaurants cafes and bars. Federati.. More..
Healesville Sanctuary | Open
Explore a bushland haven for Australian wildlife at Healesville Sanctuary just one hour from Melbourne in the stunning Yarra Valley wine region. HOW TO GET HERE Healesville Sanctuary is located on Badger Creek Road Healesville Vic. 3777 Take.. More..
Show ALL 8 Sightseeing Events
---
| | |
| --- | --- |
| ** Sporting Fixtures Events ** | |

AAMI Victoria Derby Day 2014
'The day for racing purists' Considered by many to be the most prestigious day of the Melbourne Cup Carnival, AAMI Victoria Derby Day embodies a world of glamour and sophistication – only to be matched by an impressive day of all black type races... More..

Bushrangers -vs- NSW Blues | Sheffield Shield
The Victorian Commonwealth Bank Bushrangers are the Victorian team playing in the Bupa Sheffield Shield competition.. go bushrangers! Our star players include CAPTAIN Matthew Wade, David Hussey, Glen Maxwell, Cameron White, James Muirhead, James (.. More..

Melbourne Cup Carnival 2014
The Melbourne Cup Carnival is an unequalled world-class event that encompasses the finest racing, entertainment, fashion, culture, food and wine all in one place - Flemington. Be enthralled and swept up in the magic of the celebration that stops a na.. More..
Show ALL 12 Sporting Fixtures Events
---
| | |
| --- | --- |
| ** Talk | Discussion Events ** | |

The Inside Story
The Inside story is a celebration of 12 local and well-known children's book authors and illustrators and their journey to success. During this one hour event, hear the INSIDE story straight from the authors and illustrators themselves, and go in.. More..
---
| | |
| --- | --- |
| ** Tours & Trips Events ** | |

A Very Fine Yarn | Creswick Woollen Mills
The Creswick Woollen Mills tourism experience "A Very Fine Yarn" showcases the journey of fibre; all the way from its source on the alpaca, through the manufacturing process and how it ends up on the shop shelf. The exhibit gives a great insight .. More..

African Food Tour
AFRICAN FOOD TOUR Join this 3 hour Melbourne African food tour and discover the unique blend of Indian, French, British, Egyptian and Turkish flavours that the cuisine is known for while taking in the sights and sounds of all the city's famous lan.. More..
Aradale Ghost Tour
Aradale is Australia's largest abandoned lunatic asylum. Opened in 1867 as Ararat Lunatic Asylum, this building housed tens of thousands of people described as "Lunatics", "idiots" and "imbeciles" - some of them described as the worst lunatics in the.. More..
Show ALL 35 Tours & Trips Events
---
| | |
| --- | --- |
| ** Workshops | Classes & Clinics Events ** | |

Ask An Architect | FREE Consultation
If you're thinking about building or renovating you're probably not short of well-meant hints, tips and suggestions from people who may – or may not – know what they're talking about. You'll get lots of advice about cost blow-outs from people who .. More..

Awakening The Soul
Awakening The Soul, Intuitive and Spiritual Development classes where 'The journey of the Soul begins with a circle of Light'. The Soul emerges when we awaken from the sleep of our daily life and look beyond our five senses to discover a richer an.. More..

Creative Saturdays | Wild@heART Community Arts
Wild@heART Community Arts runs fully accessible creative arts workshops on Saturday afternoons from 1-5pm at Creeds Farm Living and Learning Centre, 2 Snugburgh Way, Epping. The workshops are for people living with disability at home with their famil.. More..
Show ALL 8 Workshops | Classes & Clinics Events
---
| | |
| --- | --- |
| ** Workshops | Classes & Clinics - Kids Events ** | |

Bentleigh Calisthenics Enrolments
Bentleigh Calisthenics College is accepting enrolments for 2014 now. We have places available in all age groups. Ages 3 – 99 years NEW STUDENTS WELCOME Bentleigh Uniting Church Hall 497 Centre Road Bentleigh To register your interest please.. More..

Possible Futures | Kids Workshops
The Philosophy Club presents Possible Futures Kids, get your thinking caps on and join us as we explore big questions about the future! The Philosophy Club brings you workshops about the future, for kids who always ask 'why?' and never settle .. More..

Sound of Drawing
SOUND OF DRAWING: A free, interactive workshop for kids at Melbourne Knowledge Week As part of Melbourne Knowledge Week, an exciting event for children and their grown-ups lets kids hear what they draw. Experienced artists from Polyglot will guide.. More..
Show ALL 4 Workshops | Classes & Clinics - Kids Events
---
| | |
| --- | --- |
| ** Worship | Faith | Spiritual Events Events ** | |

Buddhist Class | Free
FREE Buddhist Class every Saturday afternoon This friendly and welcoming Buddhist class offers teachings, Dharma discussion and meditation to suit all levels and cultural backgrounds. Drawing inspiration from the major Buddhist schools, this.. More..
---
| | |
| --- | --- |
| ** Zoological & Farms Events ** | |

Ballarat Wildlife Park
The Ballarat Wildlife Park is the brainchild and dream of Mr Greg Parker who moved to Ballarat to open his own Wildlife Park based upon his love of Australian native animals and reptiles and his extensive experience in the zoo industry. The Park open.. More..

Bundoora Park Children's Farm | Open
Bundoora Park Children's Farm is part of Cooper's Settlement located in Bundoora Park. Families can visit and experience a real life urban farm. Urban farm presents an authentic farm experience with a variety of animals to touch and hold. Feed.. More..

Collingwood Children's Farm | Open
Situated on 7 hectares of land just 4 kms from Melbourne's CBD the Collingwood Children's Farm provides a unique educational and fun country experience for city folk. Family Day - First Sunday of each Month Farmers' Market - Second Saturday of e.. More..
Show ALL 6 Zoological & Farms Events
---