What's On | Wednesday 30th July 2014..
| | |
| --- | --- |
| ** Charity | Fundraisers Events ** | |

Donate & Shop | The Glen
MELBURNIAN'S TO DONATE AND SHOP FOR A CAUSE With a change in season approaching, Melburnian's are encouraged to clear out their closet for a cause in support of The Glen Shopping Centre's community initiative. Following the success of last yea.. More..
---
| | |
| --- | --- |
| ** Children | Family Events ** | |

Bundoora Park | Open
Bundoora Park is Melbourne's most diverse park providing a wealth of activities and experiences for the whole family. Cooper's Settlement Cooper's Settlement is located in Bundoora Park - 15 kilometres from the centre of Melbourne. When yo.. More..

Enchanted Maze Garden
Everyone from kids to kids-at-heart are invited to discover The Enchanted Maze Garden. The Enchanted Maze Garden is an award winning natural attraction nestled in the beautiful hinterland of Arthurs Seat. From humble beginnings, the Enchanted Maze.. More..

Giant Sky Wheel | Geelong Waterfront
Come along and ride the largest travelling Ferris Wheel in the southern Hemisphere located now at the Geelong Waterfront! The oldest piece of carnival, the Ferris Wheel brings magic and nostalgia to any event or city skyline. Whether you're young,.. More..
Show ALL 12 Children | Family Events
---
Silvers Grand Magic Circus | Craigieburn
Silvers Extravaganza is suitable for all ages includes the Phoenix Riders in the Globe of Death, the Wheel of Steel, aerial acts, clowns and the latest in Los Vegas illusions. Established in 1976, Silver's Circus still travels Australia and provid.. More..
---
| | |
| --- | --- |
| ** Comedy & Magic Events ** | |

Death Star Canteen Comedy
EVERY WEDNESDAY Dirty Secrets is the venue for stand up comedy! $5 gets you two hours of laughs from local, interstate and sometimes international comedians! Come for the comedy, stay for the amazing cocktails! :).. More..

Live Comedy @ Comic's Lounge
Live comedy six nights per week. The Comic's Lounge has live comedy Monday to Saturday with dinner before the show at 7pm and the laughs kick off at 8pm. The Comic's Lounge is Australia's only 6 night a week live stand up comedy venue hosting .. More..

Punchline Comedy Series
Having a laugh at Melbourne Public in South Wharf just got easier with the return of a Very Public Punchline Comedy Series with a huge line up of Australia's best Comedians: July 2 Dave Hughes, Lawrence Mooney, Nick Cody More.. July 16 Dave O'N.. More..
Show ALL 5 Comedy & Magic Events
---
| | |
| --- | --- |
| ** Competitions & Prizes Events ** | |
FECK:ART Competition: Call For Entries
Melbourne's emerging artists are invited to submit erotic artworks for a chance to exhibit at the Melbourne Fringe Festival. With $5000 in cash prizes, the competition encourages artists to explore the diversity and nuance of eroticism. Can art su.. More..

Maritime Art Awards & Exhibition | Art Prize
Since 2002 the Mission to Seafarers Victoria maritime art prize has exhibited the work of over 700 artists and fast become recognised as Australia's leading maritime art award. Prize money awarded to date has exceeded $129,000 and the organisation ha.. More..

Orkeztra Glasso Bashalde | Music Competition
A $3000+ prize package is up for grabs for the winner of the 2014 Orkeztra Glasso Bashalde composition competition as part of the Darebin Music Feast. Open to composers who live, work or study in the City of Darebin, the prize includes $1,000 ca.. More..
Show ALL 4 Competitions & Prizes Events
---
| | |
| --- | --- |
| ** Concerts | Music Events ** | |

Ben Howard
Wednesday, 30th Jul 2014 SOLD OUT! This young eclectic troubadour amassed a secret society of fans via the world's fiercely loyal surfing community following his platinum-selling debut album, Every Kingdom. After singles "Old Pine" and "The Wol.. More..
Britney Spears: The Cabaret
Not so much a cabaret show as a cry for help, Britney Spears: The Cabaret has had acclaimed seasons in Sydney, Melbourne, Brisbane, and at the Adelaide Cabaret Festival and will play at Chapel Off Chapel from 23 July - 10 August 2014. Hilariously .. More..

Live @ Great Britain Hotel
The Great Britain Hotel has been a keen supporter of live Melbourne music for decades, and we see no reason to stop, hosting original bands 3 nights a week. Wednesday Open Mic To sign up for our open mic, you can come into the pub from 4pm on th.. More..
Show ALL 15 Concerts | Music Events
---
| | |
| --- | --- |
| ** Culinary | Wine & Dining Events ** | |

Christmas in July | The Langham
Christmas comes but once a year? Not at Melba Restaurant. We are celebrating Christmas in July while the cold winds blow. Indulge in festive roasts, puddings and other celebratory warming dishes. TRADITIONAL FARE - Roast leg of pork with .. More..
Dracula's Cabaret Dinner & Show
Bloodbath is an insane bouillabaisse of aerial acrobatics, suicide circus, mind-warping optical illusions and gender-bending, tummy clutching comedy! Bloodbath - The Show Submerge your senses and dive in for an evening of sensuous burlesque, slic.. More..

Food Trucks @ The Emerald Peacock
The Emerald Peacock is thrilled to announce a new culinary concept and collaboration. Experience the food truck phenomenon in our cocktail lounge or on the rooftop! It's fair to say that some of Melbourne's best grub now comes on wheels an.. More..
Show ALL 15 Culinary | Wine & Dining Events
---
| | |
| --- | --- |
| ** Exhibitions | Art & Photo Events ** | |

6° Of Separation
19 July 2014 - 23 August 2014 Venue: Arts Project Australia Opening: 19 July 2014, 3pm-5pm Portraiture in Western culture dates back to antiquity to tell stories about individuals and provide insights into their history, identity and culture. Ar.. More..

Abigail Varney: METIS
Metis; male bodied, feminine people, captures the subtleties of modern gender and the way their unique environment encapsulates a notion of expressive style. Abigail's subjects are joined in celebration on women's day held at the Blue Diamond Soc.. More..

Art of the Table
Exquisitely decorated porcelain plates surrounded by cutlery and highlighted with sparkling glassware – a well-laid dining table can be a work of art. An exhibition at the National Gallery of Victoria, Art of the Table, explores dining practices .. More..
Show ALL 68 Exhibitions | Art & Photo Events
---
| | |
| --- | --- |
| ** Exhibitions | Expo | Launch Events ** | |

Antipodean Steampunk Exhibition
Contemporary technology and Victorian styling will collide in spectacular fashion during The Antipodean Steampunk Exhibition at Tasma Terrace. If today's technology had been introduced in the 19th century, what would the world look like? The Anti.. More..

Australian Centre for the Moving Image | Open
Open daily 10am to 5pm Australian Centre for the Moving Image (ACMI) located at the heart of Melbourne's iconic Federation Square presents a vibrant annual calendar of award-winning exhibitions, screen film festivals, live events, creative worksh.. More..

Australian National Brooch Show 2014
The Australian National Brooch Show 2014 presents a unique exhibition, showcasing 278 imaginative and unusual contemporary brooches by artists from across Australia. • Mabina Alaka • Ricardo Alves-Ferreira • Cheryle Bannon • Adrienne Barrington • .. More..
Show ALL 53 Exhibitions | Expo | Launch Events
---
| | |
| --- | --- |
| ** Festivals | Fairs Events ** | |

Drive-In Food Truck Festival
GET YOUR TASTEBUDS READY... BRING A CARLOAD OF YOUR BEST BUDS AND GRAB A BITE (OR TWO OR THREE) BEFORE THE MOVIE! From burritos and Spanish BBQ to burgers and Asian street food, Melbourne's favourite Food Trucks will roll into the popular Village.. More..

Snowman's Festival | Lake Mountain
Lake Mountain Alpine Resort is encouraging families to grab a carrot and their creativity and head up to the mountain to enter the inaugural Australian Snowman Festival. Best Snowman Taking place from July 1 to August 31, visitors will take to .. More..
---
| | |
| --- | --- |
| ** Films Festivals & Showing Events ** | |

Cine-Club : Les Apprentis
Wednesday 30 July 2014 at 6.00pm At Alliance française de Melbourne 26$ Full / 21$ AFM Members and current students (please login to benefit the discount) French with English subtitles Director: Pierre Salvadori Stars: Francois Cluzet, Guillau.. More..
Melbourne Cinémathèque
The Melbourne Cinémathèque hold screenings every Wednesday night at ACMI. The Melbourne Cinémathèque makes a diverse range of international cinematic landmarks and rarities, including cult, experimental, documentary, silent and short films access.. More..

Next Gen | MIFF
MIFF established the Next Gen program in 2007 to enrich the cinema experience for younger viewers, and to stimulate discussion and social awareness. The films in 2014 offer movie lovers of all ages the chance to see intelligent, entertaining and dive.. More..
Show ALL 4 Films Festivals & Showing Events
---
| | |
| --- | --- |
| ** Fitness & Fun Events Events ** | |

Fitness at Fed Square
Get active with free fitness classes at Fed Square. Join workouts led by health coaches and fitness instructors from Healthy Lifestyle Lounge. These classes aim to help city workers keep fit and healthy. Fitness activities include circuit based e.. More..

Free Walking Group @ The Glen
Shoppers To Stride It Out At The Glen The free fitness group runs every Wednesday morning from 7.45am and aims to encourage locals to get active in a fun and safe environment. Led by an accredited personal trainer and sponsored by Rebel Sport .. More..
---
| | |
| --- | --- |
| ** Historical Locations & Tours Events ** | |
Barwon Park Mansion
Historic Barwon Park Mansion Imposing bluestone mansion built in the 1860s for Thomas Austin, its first owner. The property comprised 12,000 hectares, and was noted for its sheep and horses. Barwon Park was built by Thomas Austin, and complet.. More..

Blood on the Southern Cross
Still the Hottest Show in Town! 'Blood on the Southern Cross' is an explosive multi-million dollar sound-and-light show like nothing you've ever seen before! The story of the Eureka Rebellion, a dramatic battle between gold miners and Governmen.. More..

Cooks' Cottage | Open & Tours
Cooks' Cottage is rebuilt in the picturesque Fitzroy Gardens to commemorate the voyages of Captain James Cook discoverer of Australia. Opening hours Monday to Sunday: 9am to 5pm Cooks' Cottage is not open Christmas Day. Last visitor admitted 4... More..
Show ALL 14 Historical Locations & Tours Events
---
| | |
| --- | --- |
| ** Markets | Art, Craft & General Events ** | |

Brunswick Market
Walk into 661 Sydney Road and walk into another experience that is hidden from the street – BRUNSWICK MARKET - a range of fresh food and products opens up to you as you browse the aisles, including: -:- fresh meat, chicken, fish; -:- a mini sup.. More..

Caribbean Gardens and Market
Caribbean Gardens and Market have been operating since the 1965 when it started with only a handful of traders selling wares from their car boots and water ski shows. Today the market on the shores of Lake Caribbean has grown into one of the large.. More..

Clayton Campus Market
The Clayton campus market takes place every Wednesday, Thursday and Friday in the courtyard at the northern end of the Campus Centre (building 10) at Clayton campus. A wide variety of stalls and products encompassing everything from clothing, fru.. More..
Show ALL 5 Markets | Art, Craft & General Events
---
| | |
| --- | --- |
| ** Markets | Farmers Food & Produce Events ** | |
CERES Organic Food & Craft Market
Where it's OK to LOVE your fruit and veg every Wednesday & Saturday . CERES Organic Food & Craft Market is located along the picturesque Merri Creek in East Brunswick, CERES community Environment Park is holding a vibrant community market that run.. More..

Footscray Market
Footscray Market is a large indoor market with a large range of produce and general goods opposite Footscray Railway Station. This frenetic covered food market is laden with seductive produce: you'll find lotus flowers, pigs' ears, coriander and .. More..

Little Saigon Market
FROM the freshly pressed sugar cane juice to the still-crawling crabs, Footscray's Little Saigon Market (pictured) delivers an energising, distinctively Vietnamese shopping experience. You will find mountains of produce, with some stalls offering tas.. More..
Show ALL 8 Markets | Farmers Food & Produce Events
---
| | |
| --- | --- |
| ** Museum & Science Events ** | |

ANZ Banking Museum
The ANZ Banking Museum is housed in the lower ground floor of the 'Gothic Bank' at 380 Collins Street, Melbourne. It was first opened in May 1985 to commemorate the 15Oth anniversary of the granting of a Royal Charter to the Bank of Australasia, .. More..

Australian Football Hall of Fame
The Australian Football Hall of Fame (AFHOF) was established by the AFL in 1996 to recognise and enshrine those who have made a significant contribution to the game. Footy fans can pay homage to these greats in the National Sports Museum at the Me.. More..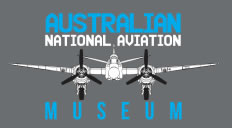 Australian National Aviation Museum
The Australian National Aviation Museum contains the finest collection of Australian made and designed aircraft, as well as the broadest collection, with representative types covering the development of air travel and military aviation within Austral.. More..
Show ALL 16 Museum & Science Events
---

What's On in Yarra Valley
Browse all the fabulous things you can see and do while in the Yarra Valley wineries and breweries, beautiful natural scenery and walks, and great attractions! What's On Presented by Visit Yarra Valley and the Yarra Valley Visitor Information .. More..
---
| | |
| --- | --- |
| ** Parties & Social Events Events ** | |

NotaClub's Ultimate Social Event
The Ultimate Social Event - EVERY Wednesday 7:00pm Everyone is welcome to this 'over 40's' social event for good socialising' at the Racecourse Hotel 895 Dandenong Road East Malvern from 7 pm. This social event has been every Wednesday for nea.. More..
---
| | |
| --- | --- |
| ** Performing Arts | Theatre Events ** | |

A Score To Settle
Award-winning New York harpist and musical theatre actor, RITA COSTANZI, brings her acclaimed show A Score To Settle to the The Butterfly Club, Melbourne for a strictly limited season. Described as a 'tell-all tale of music, passion—and a very lar.. More..

Ambition
'Ambition' is a collection of eight new, short plays written by some of Melbourne's best emerging playwrights – who also happen to be women. Baggage is proud to present these new works, commissioned from writers uncovered in the Mad Women Monolog.. More..

Glengarry Glen Ross
Glengarry Glen Ross A play by David Mamet 5 July–9 August 2014 | Southbank Theatre, The Sumner This undisputed modern masterpiece from David Mamet, directed by Alkinos Tsilimidos and starring Alex Dimitriades, is a study in scams, backstabbi.. More..
Show ALL 16 Performing Arts | Theatre Events
---
| | |
| --- | --- |
| ** Pet | Animal Events Events ** | |

Cat Cafe | Grand Opening
Melbourne's very first Cat Café opens its doors on Wednesday 30th July, 2014. Conveniently located on the Queen Vic Market round-about, pop-in, play with the cats and then enjoy a cuppa. Australia's first cat cafe where you can come and play with.. More..
---
| | |
| --- | --- |
| ** Pop-Up Shops Events ** | |

Street/Lab | Northland Pop-Up
Kiss Chacey is a brand synonymous with the young, fashion conscious youth of Australia. The label has built its reputation through high quality, Australian designed men's fashion, drawing on International and local trends to produce high end and .. More..
---
| | |
| --- | --- |
| ** Public Awareness Events ** | |

Blood Donor Week 2014
National Blood Donor Week, July 26 – August 3, is a time for us to give a heartfelt thank you to Australia's donors and learn more about becoming a blood donor. Australia's blood system relies on the power of humanity and this week recognises the .. More..

Otway Tree Week
ZIP DOWN AND CELEBRATE OTWAY TREE WEEK! From 26 July to 3 August, Otway Fly Treetop Adventures is encouraging the public to take a hands on role in ensuring the future of the Otway Ranges Rainforest by planting a tree during Otway Tree Week! Wi.. More..

UNAA Media Awards 2014 | Call for Nominations
Nominations for the UNAA Media Awards 2014 are now OPEN. United Nations Association of Victoria Journalists and producers whose work has appeared in the Australian media between 1 September 2013 and 1 September 2014 are encouraged to nominate no.. More..
Show ALL 4 Public Awareness Events
---
| | |
| --- | --- |
| ** Sales | Special Offers Events ** | |

50% Off Tea Specials | Christmas in July
Tea is 'the cup that cheers' – so we're getting cheerful with some festive tea specials for Christmas in July. These specials will only be in stock for a limited time – check back with our website on Wednesday the 16th of July to see what our next.. More..

Chapel Street Precinct Winter Escape
Stay and explore Melbourne's newest neighbourhoods shopping gems, cafes and local hot spots With shopping, cafes, treasures of another era and local hot spots to please even the fussiest of barflies, it's time to embrace winter with a weekend esca.. More..
---

Eureka Skydeck 88 | Open
Created to reach for the sky nothing you have ever experienced will prepare you for the awe inspiring view of Melbourne from the Southern Hemisphere's highest viewing platform. Skydeck 88 is the only observation deck in the world that can thrill .. More..

Federation Square | Open
Federation Square never closes Melbourne's most prominent meeting place and unique cultural precinct brings together a creative mix of attractions museums and galleries and the finest of dining with its many restaurants cafes and bars. Federati.. More..
Healesville Sanctuary | Open
Explore a bushland haven for Australian wildlife at Healesville Sanctuary just one hour from Melbourne in the stunning Yarra Valley wine region. HOW TO GET HERE Healesville Sanctuary is located on Badger Creek Road Healesville Vic. 3777 Take.. More..
Show ALL 8 Sightseeing Events
---
| | |
| --- | --- |
| ** Sporting Fixtures Events ** | |

Commonwealth Games at The Wharf Hotel
Watch all the highlights and replays of the 2014 Glasgow Commonwealth Games over 5 plasma screens! Riverside location | Full a la carte menu available If an Aussie wins gold we'll even shout you a drink to celebrate! Group bookings welc.. More..

Footy Funatics
Broker Rocher.com.au & That's good for Footy.com.au Proudly present "Footy Funatics" This is NOT your typical Footy panel show! It is though a night of entertainment & laughter! This is where you will get to see some of YOUR clubs favou.. More..
---
| | |
| --- | --- |
| ** Television Shows Events ** | |

AFL Footy @ Channel 9
Channel 9 coverage of the 2014 A.F.L. Football season. Nine footy shows include.. --> Footy Classified (Monday), --> Footy Show (Thursday) * --> The Sunday Footy Show (Sunday) --> TAC Cup: Future Stars (Sunday) Footy Show Tickets to t.. More..

AFL Footy @ Foxtel
With unparalleled coverage of the AFL Premiership Season, FoxFooty on Foxtel is the place to be for every footy fan. Watch every game of every round LIVE in HD with no ad-breaks siren to siren. Plus excellent coverage, game reviews, statistical.. More..

Audience Required | TV Shows
Television shows seeking studio audiences in Melbourne... Join the audience of the following television shows: ABC - not at present Channel 7 - not at present Channel 9 - Millionaire Hot Seat | *FREE* Tickets - AFL Footy Show - No tick.. More..
Show ALL 6 Television Shows Events
---
| | |
| --- | --- |
| ** Tours & Trips Events ** | |

A Very Fine Yarn | Creswick Woollen Mills
The Creswick Woollen Mills tourism experience "A Very Fine Yarn" showcases the journey of fibre; all the way from its source on the alpaca, through the manufacturing process and how it ends up on the shop shelf. The exhibit gives a great insight .. More..

African Food Tour
AFRICAN FOOD TOUR Join this 3 hour Melbourne African food tour and discover the unique blend of Indian, French, British, Egyptian and Turkish flavours that the cuisine is known for while taking in the sights and sounds of all the city's famous lan.. More..

Carlton & United Brewery Tour
Come behind the scenes at the home of Australia's favourite beers - Carlton Draught, VB, Pure Blonde, Foster's and more... Join our friendly guides for a fun and interactive tour of the country's largest brewery, where you can see how over 2 mill.. More..
Show ALL 22 Tours & Trips Events
---
| | |
| --- | --- |
| ** Trivia and Quiz Events ** | |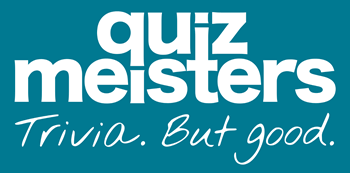 Comedy Trivia @ Wharf Hotel
From 6.30pm, every Wednesday, Quiz Meisters Comedy Trivia at The Wharf Hotel. Hilarious challenges and mind-bending questions in a relaxed and social setting, Port Side at The Wharf Hotel. $10 pizzas available all night! Get a team together,.. More..

FAME Trivia
FAME Trivia runs trivia nights Monday through Thursday full of questions, music and audience participation that creates a competitive and fun-filled environment. Mondays Time Host Arcadia Hotel, South Yarra 8:00 PM Louise Crawford Excelsior .. More..

Funky Bunch Trivia Night
Funky Bunch trivia nights in Melbourne... Check out all the current venues running weekly pub trivia nights in Melbourne. Monday night trivia The Joint Bar – 8pm pub trivia 35 Elizabeth St, Melbourne (03) 9620 5100 The Hawthorn 8pm 48.. More..
Show ALL 11 Trivia and Quiz Events
---
| | |
| --- | --- |
| ** Workshops | Classes & Clinics Events ** | |

Creativity Australia | With One Voice
No matter what age you are or what language you speak, singing offers opportunities to learn, grow, and express who you are. Share the joy of song at your local With One Voice choir. There are no auditions – everyone is welcome! Rehearsals are led.. More..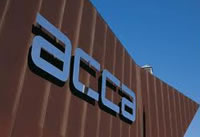 Drawn @ ACCA
Draw under the influence of major international and Australian contemporary artists in this intimate drawing series. Coinciding with each of ACCA's innovative exhibition seasons for 2014, no two sessions will be alike. As we set you free in the g.. More..

Italian Cooking Master Class at Olivigna
Melbourne's Italianate food and wine destination Olivigna, set on 20 stunning acres in Warrandyte, has announced a series of salami and pasta masterclasses. Artisan Pasta Master Class Participants will learn how to make their own pasta from Pie.. More..
Show ALL 9 Workshops | Classes & Clinics Events
---
| | |
| --- | --- |
| ** Workshops | Classes & Clinics - Kids Events ** | |

Bentleigh Calisthenics Enrolments
Bentleigh Calisthenics College is accepting enrolments for 2014 now. We have places available in all age groups. Ages 3 – 99 years NEW STUDENTS WELCOME Bentleigh Uniting Church Hall 497 Centre Road Bentleigh To register your interest please.. More..

Kid Confident Program | 5-14yo
KID CONFIDENT Point Cook 6-week program for kids 5 – 14 years Does your child lack confidence or have low self-esteem? Is your child afraid of public speaking or has trouble with nerves? Is your child shy or has difficulty standing up to bull.. More..

Pastello – Draw Act
As part of the NGV commitment to design and children's programming, Italian design duo Erika Zorzi and Matteo Sangalli of Mathery Studio have designed a new immersive kids space that broadens our appreciation of the simple act of drawing. Pastello.. More..
Show ALL 4 Workshops | Classes & Clinics - Kids Events
---
| | |
| --- | --- |
| ** Worship | Faith | Spiritual Events Events ** | |

Eid al Fitr
July 29-31 - Eid al Fitr - Islam Religious days and holidays for 2014 celebrated in Melbourne. JANUARY 2014 1 Mary, Mother of God - Catholic Christian Feast of St Basil - Orthodox Christian Gantan-sai (New Year.. More..
---
| | |
| --- | --- |
| ** Zoological & Farms Events ** | |

Ballarat Wildlife Park
The Ballarat Wildlife Park is the brainchild and dream of Mr Greg Parker who moved to Ballarat to open his own Wildlife Park based upon his love of Australian native animals and reptiles and his extensive experience in the zoo industry. The Park open.. More..

Bundoora Park Children's Farm
Bundoora Park Children's Farm is part of Cooper's Settlement located in Bundoora Park. Families can visit and experience a real life urban farm. Urban farm presents an authentic farm experience with a variety of animals to touch and hold. Feed.. More..

Collingwood Children's Farm
Situated on 7 hectares of land just 4 kms from Melbourne's CBD, the Collingwood Children's Farm provides a unique, educational and fun country experience for city folk. The Farm provides inner city children and their families access to animals, a.. More..
Show ALL 7 Zoological & Farms Events
---